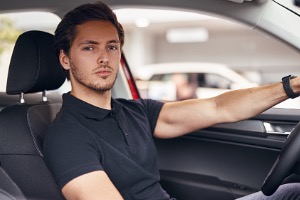 VIN cloning is a crime that is growing in prevalence and can leave people, like you, obtaining loans for stolen vehicles. Once identified, these vehicles are seized and returned to their rightful owners, leaving you without a car and an unsecured loan that you must continue paying. At Genisys Credit Union, we want you to understand the risks of VIN cloning and the steps you can take to protect yourself.
What is VIN Cloning?
VIN cloning is a practice in which scammers use the Vehicle Identification Number (VIN) from legally registered vehicles to hide the fact that they are selling stolen or salvaged cars. It is a crime and one that, unfortunately, the victim almost always winds up paying for in the end.
How Can VIN Cloning Affect Me?
VIN cloning can be devastating to you on a personal level in many ways. One of the most immediate ways, though, is financial. Once it's discovered that your recently purchased vehicle's VIN is cloned, your car will be confiscated and returned to its rightful owner. Any outstanding loans on the vehicle remain your responsibility as an unsecured loan.
Additionally, if the car in question was used in the commission of a crime, you may have to go through a great deal of hoops (in addition to spending a substantial amount of money) to prove it wasn't you who committed the crime. And you may be held responsible for parking tickets and traffic violations committed by another driver in the vehicle you purchased.
VIN cloning is a much greater risk when buying from private individuals rather than from reputable dealerships. It is still wise to look up the VIN on your own to be safe.
How Can I Avoid Being A Victim of VIN Cloning?
Ultimately, no one wants to be a victim of VIN cloning. That means you must take preventative action to protect yourself. These tips will help you do just that.
Review the VIN via a CARFAX vehicle history report when buying from private sellers.

Have a mechanic inspect the vehicle.

Conduct a VIN check with your local DMV office.

Be suspicious of deals that sound too good to be true.

Look for evidence of tampering on the dashboard VIN plate.

View the paperwork and look for incorrect spellings or other questionable information on the title or other documents.
It is equally wise to protect your personal safety when making transactions with private sellers. Make sure you meet in a public place, during daylight hours, and bring a friend along with you. This will help to avoid many of the risks in these situations.
We're Here to Help!
As your credit union, we are committed to helping you make sound financial choices so that you can enjoy greater financial success. Part of that involves educating you about various risks associated with buying a used car and helping you to secure loans for your new purchase. We can even help you set up a savings account to help you make a down payment on your new car.
Please stop by any of our convenient branch locations or give us a call today to learn more about the programs we have to help in your search for your next car.
© Genisys Credit Union and www.genisyscu.org, 2021. Unauthorized use and/or duplication of this material without express and written permission from this site's author and/or owner is strictly prohibited. Excerpts and links may be used, provided that full and clear credit is given to Genisys Credit Union and www.genisyscu.org with appropriate and specific direction to the original content.