Genisys Credit Union Mortgages, Home Loans, & Refinancing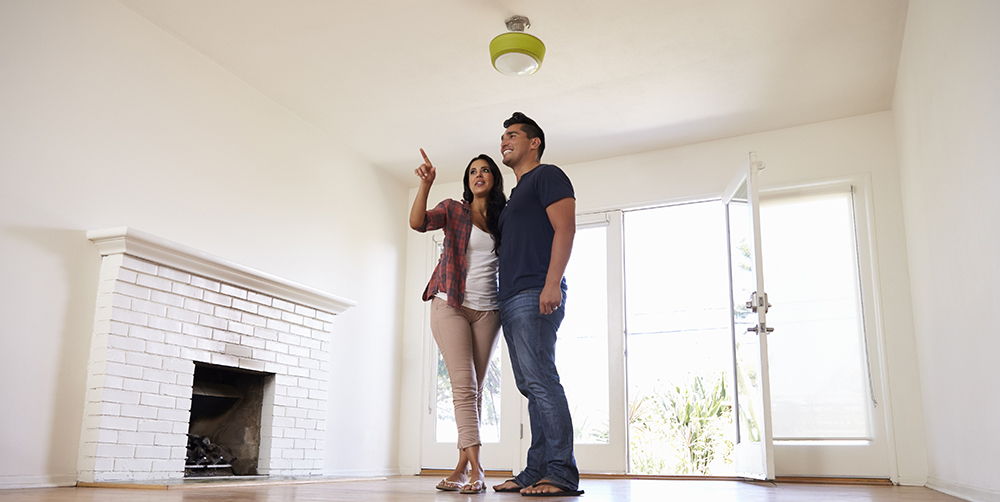 Mortgages and home loans are not a one-size-fits-all type of financing.
At Genisys Credit Union we take pride in fitting our mortgage lending products to the specific needs of each individual. You will not find cookie cutter loans here - just customized home loan solutions, designed by mortgage lenders who understand what best fits your home, life, and budget.
Purchasing a Home?
Whether you are a first-time home buyer, looking to buy that cottage on a lake, or buying/building your dream home, the experienced mortgage lenders of Genisys will tailor a product to meet your needs.
Worried About Rising Mortgage Rates?
Introducing pre-qualifications with our free Rate Lock or Lower feature so you get the best rate available to you. Your rate is locked at the time of pre-qualification, if the rate is lower when you apply for your new home loan, you get the lower rate.* For new purchase mortgage pre-qualifications and available on all ARM and Fixed-Rate products.
*Good for 120 days from the date credit is requested. Must be for the same product and terms as your pre-qualification. Purchase agreement required to lock into your final rate.
Looking to Refinance?
Whether it is to consolidate debt, funding college tuition, lowering your rate or paying off a land contract we will fit you to a product that's best for you.
How should you start?
You have already made the first step by visiting our website. We can help assess your needs and will work with you every step of the way, from designing a product and rate that is best for you, to navigating the sometimes complicated world of buying or building a home. Even better, you will work with a dedicated mortgage consultant that has a website for you to see where your loan is in the process, as well as let you know when we are ready for closing. Your consultant will be with you every step of the way, and always just a phone call or email away.
Our dedicated mortgage lenders and staff are here to make this process easy for you!
For commercial real estate loans and mortgages, visit our Business Mortgages page.
Apply Online or Call (248) 745-3353
Mortgage FAQs
What is a mortgage?
Simply put, a mortgage is a loan used to buy or refinance a property, usually a private home. Often referred to as "home loans" or "mortgage loans", mortgages offer a way to purchase a home without having all the cash upfront. Most people who buy a home do so through a mortgage, as most people don't have the money to pay for the full cost of a mortgage upfront.
How much mortgage do I qualify for?
Mortgage lenders calculate affordability based on information such as your income, debt expenses and size of down payment. A general guideline for Genisys Mortgage lenders is to keep your monthly housing payment (principal, interest, taxes and insurance) at or below 25 percent of your income before taxes. This debt-to-income ratio is called the "housing ratio".
Lenders also calculate your overall debt to income ratio. It includes all debt commitments, including car loan, student loan and minimum credit card payments, together with your house payment. An overall debt to income ratio of 43 percent or less is preferred.
How much down payment is needed for my mortgage?
A traditional down payment is 20% of the purchase price. On a $200,000 home, this means the down payment would be $40,000. With a 20% down payment, mortgage lenders will not require any additional mortgage insurance or charge additional premiums in order to approve the loan. If you are able to put 20 percent down, you will get the lowest costs and fees associated with a mortgage loan.
What is PMI?
If you're buying a home with a conventional mortgage loan and your down payment is less than 20% of the purchase price, you will be expected to pay an additional cost: private mortgage insurance (PMI). PMI protects your mortgage lender in the event that you stop making payments on your home loan.
PMI allows a home purchase with as little as 3% - 5% percent down, or $6,000 to $10,000 on a $200,000 home. The rate for PMI will be based on the amount of the down payment and your credit rating. If you can afford a down payment in the 5% -10% range, you should compare FHA and conventional loans to find the lowest cost.
What credit score do I need to qualify for PMI?
While every individual financial situation is different, your credit score could impact your qualifications for PMI, or at least affect the rate of your down payment and other factors relating to PMI.
Typically speaking, most people qualify for PMI, but the cost of your premiums will be affected by your credit score, with higher credit scores getting lower-cost premiums during the duration of their mortgage. When applying for a mortgage, make sure to discuss your financial situation with your dedicated Genisys Mortgage Consultant to understand your options and find the mortgage that's right for you.
How does mortgage interest work?
In banking terms, 'interest' is an additional fee charged on your mortgage as part of the risk in issuing your loan. This interest is calculated as a percentage of your mortgage amount, and will add on to the total amount you need to repay over the life of your mortgage, even if it's not factored into the initial purchase price of your home.
Mortgages are typically divided into two categories based on how the interest is calculated: fixed rate or adjustable rate.
What is the difference between a fixed mortgage and an adjustable rate mortgage?
A fixed rate mortgage is just that – fixed, not changing. Fixed rate mortgages have an interest rate that remains the same for the term of the loan. With a fixed rate mortgage, you know exactly what you are going to pay each month for the life of the loan. If interest rates drop dramatically, you can always refinance to get a better rate; if interest rates go up, you'll be smart for having locked in a lower rate. Fixed rate mortgages are one of the easiest mortgages to understand and budget for. The most popular terms for a fixed rate mortgage are 15 or 30 years.
One advantage to an adjustable rate mortgage (ARM) is typically they offer a lower initial payment, however, with an adjustable rate mortgage (ARM), your monthly payments can change over time. Oftentimes ARMs have a fixed initial rate for months or years. After that, the interest rate will be adjusted each year. The adjustment will be based on an index specified in the mortgage agreement. If rates stay low with very minimal changes another advantage to an ARM is you could find yourself saving significant money in interest charges.
When you're shopping for mortgages, you'll see ARMs listed as 1/1, 3/1, 5/1 and so on. The first number indicates how many years the initial fixed rate will last. The second number tells you how often the interest rate will be adjusted thereafter. This number is almost always a 1 to indicate an annual adjustment.
Should I pay off my mortgage early?
While the idea of no longer having a mortgage can be a tempting prospect for some, it may not always make financial sense. Paying your mortgage off early will result in lower interest rates and a lower payment overall, but it can also cause you to dip into your savings or retirement funds to finish your mortgage early - an investment that might not always make sense depending on the amount your interest might cost you, or how much you're spending on your mortgage overall.
If you're considering paying off your mortgage ahead of schedule, consider contacting your Mortgage Consultant to review your financial situation and see what is best for you.
Go to main navigation