Mastercard® Small Business Credit Cards
Genisys Small Business Rewards Mastercard®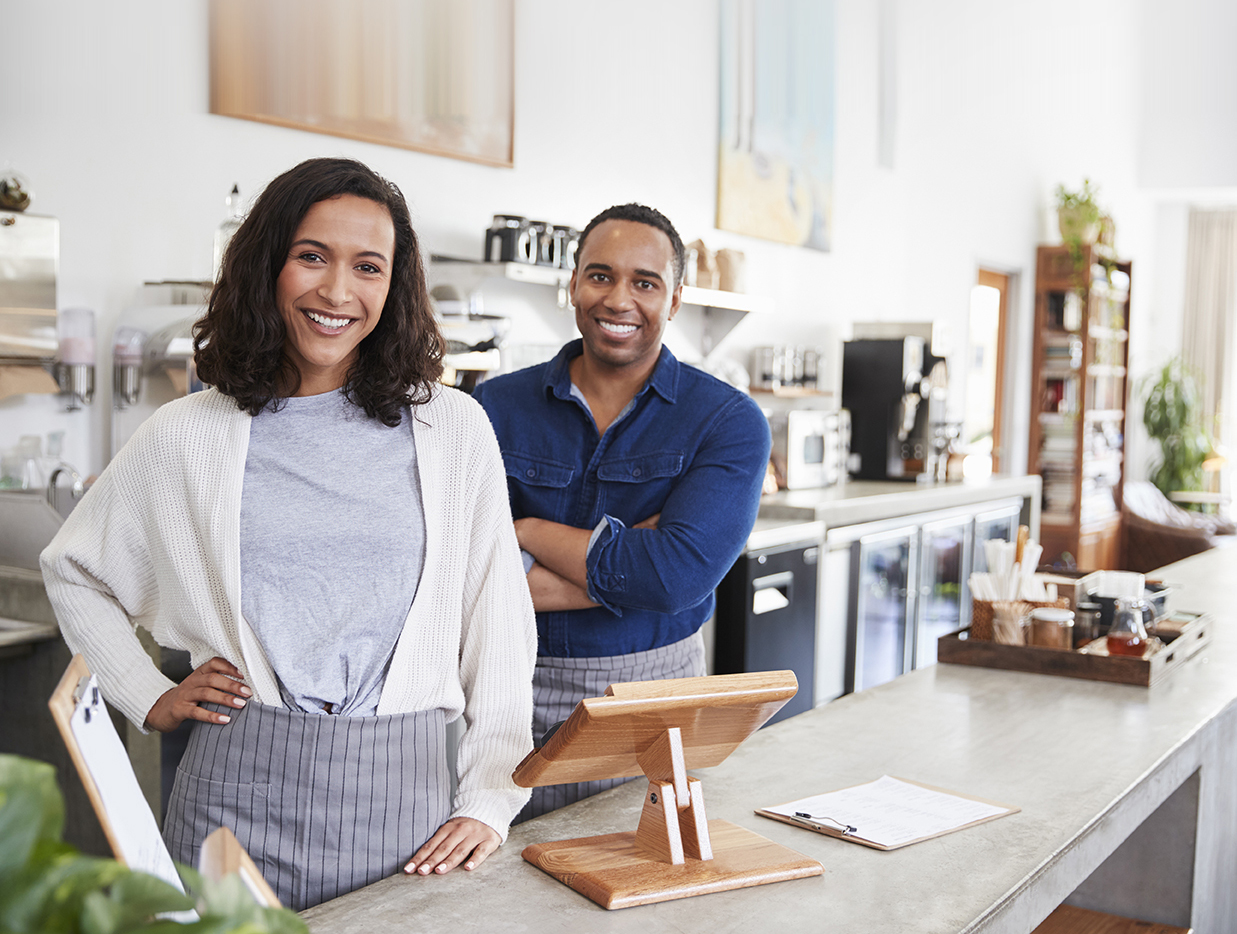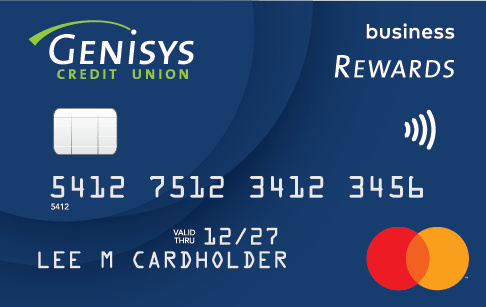 A Credit Card for Any Business
Every business has their own unique financial challenges that need to be handled, and every solution is different. While small business checking accounts can help you manage your cash flow in and out of the business, sometimes you need a more flexible solution to pay for expenses both expected and unexpected. Whether you need to keep better track of expenses or separate your personal finances from your business finances, a small business credit card can support the working capital needs of your business. Whether your business has been around forever or you're looking for a starter business credit card to help get things rolling and build business credit, if your small business needs an easy solution to manage its finances and pay for day-to-day expenses, a Genisys Credit Union Business Rewards Credit Card is the ideal solution.
Our Small Business Rewards Mastercard® allows you to track expenses and spending, boost your business' purchasing power, and earn rewards towards future purchases. Equipped with our leading credit card security technology to help secure your business' most sensitive information, and Mastercard® SecureCode™ helps add an additional layer of protection for all online purchases.
Business Credit Rewards Mastercard®
Low Interest Rate
Enjoy a low rate on purchases made with Business Credit Rewards Mastercard®. Priced lower than our consumer Credit Rewards Mastercard
Establish (or enhance) Your Business' Credit
Business credit is a major factor for small businesses, and our Business Mastercard® program allows you to draw a distinct line between your personal finances and the financial health of your small business.
Worldwide Usability
Wherever your small business takes you, Mastercard® will pay for it all with its worldwide acceptance
Easy Account Access
Business credit card holders have access to our mobile banking application to keep an eye on their finances with the convenience of a smartphone app.
Enjoy the Mastercard Easy Savings Program
Sign when using your Genisys Credit Union Credit Business Card to earn automatic rebates. For more details, visit easysavings.com.
Contactless Card
Fast & secure contactless transactions
Learn about all the Mastercard® benefits you get with a Genisys Business Credit Rewards Mastercard® for your business.
Combine Rewards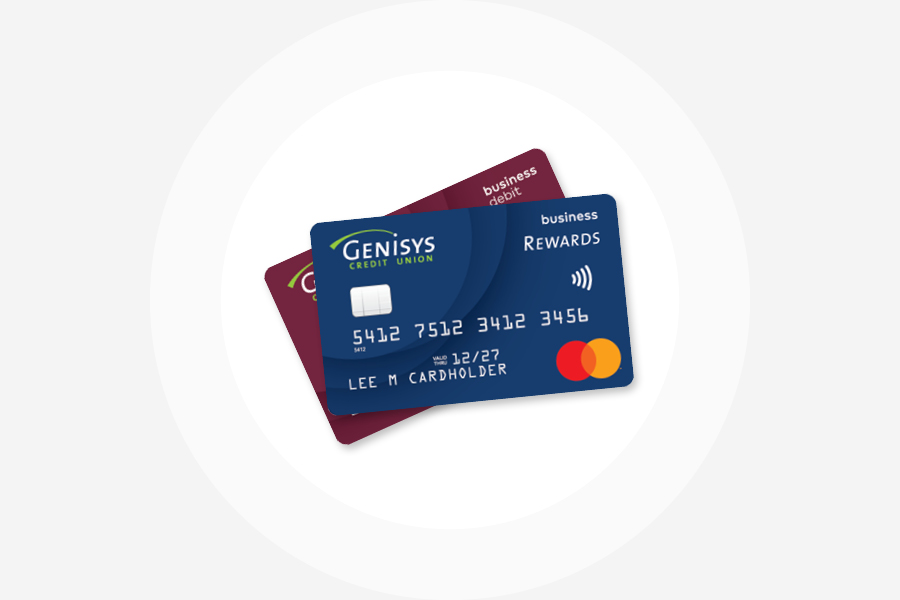 Earn Mastercard® DOUBLE PLAY Rewards
just by making purchases with your Genisys Business Credit Rewards Mastercard®
---
Every time you sign for transactions you earn 1 point for every $1 you spend, redeemable for travel, merchandise, gift cards, and much more
Genisys Business Credit Rewards Mastercard® holders are automatically enrolled and it's FREE
Access your DOUBLE PLAY Rewards account information and redeem points automatically through Online Banking
Business Credit Card FAQs
What is a business credit card?
Business credit cards are similar to standard credit cards, in that they offer a credit limit that can be spent and borrowed against, with a minimum monthly payment required. The primary difference is that business credit cards are offered to small businesses, either with a tax identification number or with the SSN of a sole proprietorship. Otherwise, they function similar to their personal counterparts.
How do business credit cards work?
Much like a personal credit card, business credit cards offer a spending limit that can be borrowed against and paid back monthly. Your business can use credit cards for any purchase that accepts credit cards, such as utility bills, major expenses like new equipment for the workplace, or even dinner & transportation for employees. Our business credit cards offer additional rewards above and beyond the norm, which can help you save even more on these expenses.
The primary advantage of a business credit card is that, typically speaking, the available credit limit will be much higher than on personal credit cards. Many small business owners tend to use their personal credit cards for business expenses, which can impact your personal credit. By opening a business credit card, you can better manage your expenses and help grow your business' reputation with potential banks and lenders along the way.
How many business credit cards can I have?
The answer to this question will greatly depend on your business' financial situation, as well as the policies of the bank you get your cards from. Generally speaking, however, it's more advantageous for small businesses to keep one credit card and make consistent payments on it, unless their expenses are high enough to necessitate multiple cards for multiple purposes. Your needs may change as your business grows, but starting off with one card will help you manage your finances more easily.
How much of a balance should I carry on my business credit card?
While the facts of every business' financial situation will be different, many experts recommend that you carry a balance not exceeding 30% of your total credit line. For example, if your credit limit is $10,000, try to carry a max balance of $3,000.
How can I get a small business credit card?
Applying for a business credit card is easy, but will require some additional documentation. When you apply for a business credit card, you may be asked to provide the following information:
Contact information

Federal tax ID

Number of employees

Annual revenue

Estimated monthly expenses

Personal credit information

Once you have all of these documents together, you can download our business credit card application, or visit a Genisys branch location to get started!
Get Started Today!
Go to main navigation