Debit Card Rewards from Genisys and Mastercard®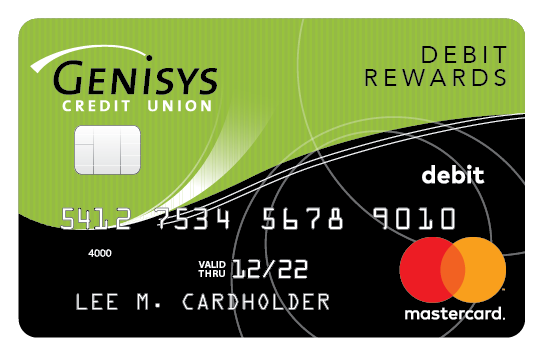 Genisys Rewards Debit Mastercard®…
Not just any Debit Card
The Genisys Rewards Debit Mastercard® is the passport to safe, fast Checking account access and the Free Genisys Rewards program. Learn more about our Double Play Rewards Debit & Credit Mastercards.
Genisys Rewards Debit Mastercard® is an excellent benefit and no cost to you.
All debit card holders are automatically enrolled in the rewards program and it's FREE. You will earn rewards just by making signature purchases with your Genisys Rewards Debit Mastercard®, which can be used for things such as travel, merchandise, gift cards and more. Earn one point for every $2 you spend by signing for transactions with your debit card.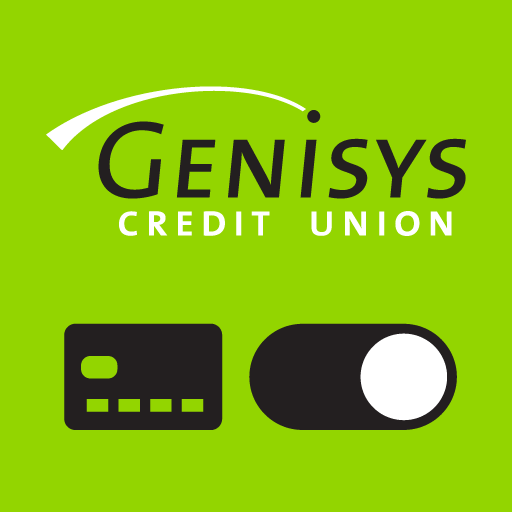 Genisys Card Controls!
Card Controls is a mobile app that gives you control of when and how your cards are used. Identify potential fraud, monitor and control spending instantly, and receive lightning fast alerts - all from the palm of your hand.

Learn more about Card Controls and the real-time alerts you can set up.
Purchases with your Genisys Rewards Debit Mastercard® automatically give
you the convenience of:
Extended Warranty Insurance - Doubles the time period and duplicates the coverage of original warranty for up to one year.2
Mastercard Zero Liability Protection - Shop with peace of mind knowing you are protected from unauthorized purchases.2
Satisfaction Guarantee - Provides up to $250 per product if you are dissatisfied within 60 days of purchase and the merchant will not accept a return.2
Identity Theft Resolution Service – Provides 24x7 assistance to help report identity theft to credit reporting agencies and handle reporting and canceling lost cards.
Shop Securely & Earn Double Points
Earn double points when you shop at local merchants. Find out more!

Help safeguard your account when shopping online

Mastercard Identity Check is a new way to help secure your account when shopping online. Genisys Credit Union will review your transactions and in some cases need to speak with you to verify your identity. Once the data is verified, the merchant will complete your purchase. You can enjoy peace of mind in knowing that your purchase was protected with an extra layer of enhanced security with Mastercard Identity Check.
Use your debit card as Credit or with a PIN and enjoy unlimited FREE transactions at merchants1 while earning rewards points with every signature based purchase.
When you need cash fast, use your debit card for unlimited transactions at Genisys Credit Union ATM locations. The first six ATM transactions per month at non-Genisys Credit Union owned ATMs are free. A $1.25 per transaction after the first six per month applies.
Access to and redeeming your debit card rewards points is easy.
Get your Genisys Rewards Debit Mastercard® Today!
FAQs about Debit Cards
1 Merchants include in person, phone, or online retailers.
2 Certain restrictions, terms, and conditions apply to these benefits. For full details on these benefits, contact 1-800-MC-ASSIST.
Go to main navigation