Genisys Credit Union – Where You Come First!
Your non-profit, cooperative alternative to commercial banks.
At Genisys Credit Union, we think you should love your financial institution. When you bank with Genisys, we know you will!

Here at Genisys, we are owned by our members so we are focused on providing outstanding service and value. Each and every day we are guided by our company values to be Trustworthy, People-Focused, and to provide Quality Service. We exist to serve our members' interests, not stockholders. Genisys consistently leads several "best credit union" lists in the communities we serve in Michigan, Minnesota, and Pennsylvania. This recognition is based on the products and service we provide. In addition, we are ranked among the nation's top credit unions for safety and soundness.
Convenience, your way
Genisys has many ways to let you manage your money, your way. With Smartphone apps, online banking, 30,000 fee-free ATMs, a full service contact center, and 31 branches. Genisys is ready to serve you as you like to be served.
All the products and services you need, and then some
At Genisys, you will find all of the products and services you expect from a financial institution. You will be amazed at all of the features and benefits included – the highly competitive rates, the member perks and discounts, without the cash robbing fees you get elsewhere.
No worries – Genisys is financially strong!
Your money is safe at Genisys. We have consistently received BauerFinancial's five-star rating for financial safety and soundness, which is the highest rating a financial institution can receive for overall financial strength. Plus, you will have the peace of mind knowing that member deposits are federally insured by the National Credit Union Administration.
A history of service and strength
Our past made us who we are today. Since 1936, Genisys has been and continues to be a non-profit, member-owned and focused financial institution. We have grown to be among the largest of Michigan credit unions and one of the strongest credit unions in the nation. This gives us the financial resources to meet the changing needs of our members in Michigan, Minnesota, Pennsylvania, and throughout the U.S.
Check out our current financial conditions by viewing our latest Annual Report.
We aren't resting on our laurels though. We are a resourceful and creative team that works with pride, passion and dedication to continually meet the needs of our current members and those we will serve in the future.

Learn about the Credit Union Difference and how members benefit!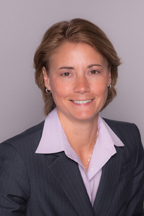 Jackie Buchanan – President & CEO


Go to main navigation