Business Savings Accounts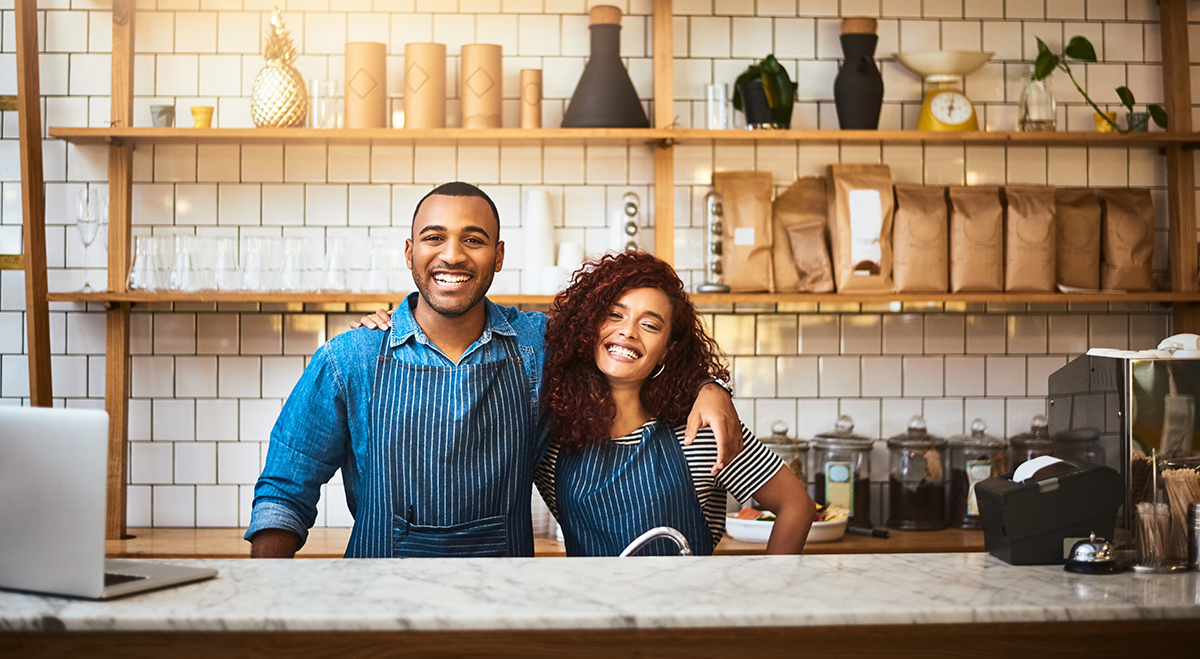 Genisys Business Savings Accounts allow you to make your money work harder for your business. You have a variety of options to choose from to meet your specific needs.
Business High Yield Savings Account
Your business deserves a savings account that provides a competitive rate of return. The Genisys Business High Yield Savings Account gives you that without locking you into long term investments. In fact, you have access to your money at any time with no limit or fees on withdrawals. Just a $5 minimum is required to open the account.
Business Savings Accounts

Effective Date:

Monday, October 2nd, 2023
Dividend Rate
APY*
Dividend Credited
Minimum Balance

Business Savings Account

0.10%
0.10%
Quarterly
$5 or more

Business High Yield Savings Account

0.10%
0.10%
Quarterly
$0-24,999
2.96%
3.00%
Quarterly
$25,000-99,000
3.69%
3.75%
Quarterly
$100,000 +

---
Business Savings Certificates
When you are looking for a safe, guaranteed return on your money, a
Certificate Savings
Account from Genisys is a great choice. You will earn a fixed rate, guaranteed for the term you choose. Open a Genisys Business Certificate with as little as $100 with terms form 6 months to 5 years.
Business Money Market Account
Our
Money Market Account
combines the advantages of higher-than-average money market account rates with the flexibility to withdraw funds when you need to. Open a Business Money Market account with a minimum of $2,500.
Small Business Checking
If you own your own business, you know how important it is to have a business checking account that's easy to access, but versatile enough to handle all your business banking needs. Learn more about our Business Checking options.
Check out our current credit union rates or contact a Financial Services representative at 800-521-8440, ext. 5 to learn more about our business deposit account options and small business money market account options.
Share Certificate FAQs
What deposit accounts should businesses have?
In addition to business checking accounts, having a savings or deposit account for your business is an optimal way to help maximize your savings and grow your cash reserves. Deposit accounts work similarly to a savings account, in that they help you store your money long-term (as opposed to a checking account, which is more for daily access to your funds), but they have the added benefit of helping grow your savings through interest over a period of time.
Our small business money market & deposit accounts allow you to see a higher rate of return and growth on your savings than you could with other business savings accounts. This can give you a much better savings cushion for when you need it, as well as a much more convenient way of growing your savings while focusing on what really matters - the day-to-day reality of your business.
What is a business money market account?
Business money market accounts are similar to their personal account counterparts, in that they offer a rate of growth set by the current money market rates, allowing you to watch your savings grow over time. Many of these accounts also allow the flexibility of accessing your savings before the maturity date, giving you better access to your money whenever your business needs it.
How do I set up a deposit account for my business?
To open a deposit account for your business, you need to have the minimum deposit ready (as little as $100, in many cases), as well as the necessary paperwork for opening a business bank account, including:
Your social security number or employer identification number (EIN)

One form of personal identification (a passport or driver's license)

Business license with the name of the business, and the owner's name(s)

Certificate of assumed name/DBA that you'll be doing business under

Articles of Organization from the state your business is registered in
and any other paperwork that may be requested. Once these documents are ready, you can proceed with opening your business deposit account!
Go to main navigation