Online Banking
Incoming Loan Payment
Note: Payments can be made using a Visa, Discover, or Mastercard debit card, or a Discover or Mastercard credit card, issued to you by a financial institution other than Genisys Credit Union, or by eCheck, which uses the account and routing number for an account held in your name at another financial institution.
Step 1: Move Money > Incoming Loan Payment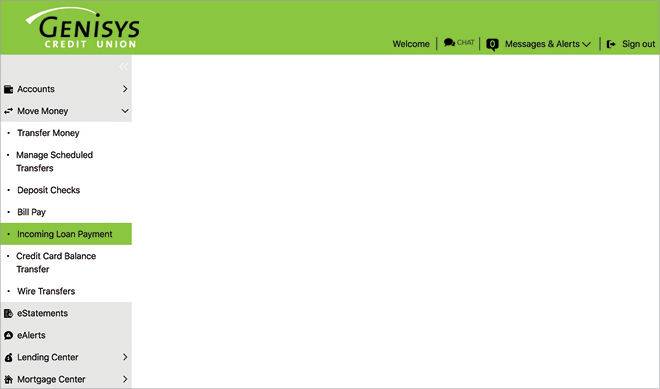 If you are not already logged in, go to www.genisyscu.org. Click Login in the upper-right of the homepage and enter your Username and Password to log into Online Banking.
Once you have logged into your Online Banking, from the main menu on the left side of the screen, click Move Money.
The Move Money options appear in the menu, click Incoming Loan Payment.
Step 2: Select Your Loan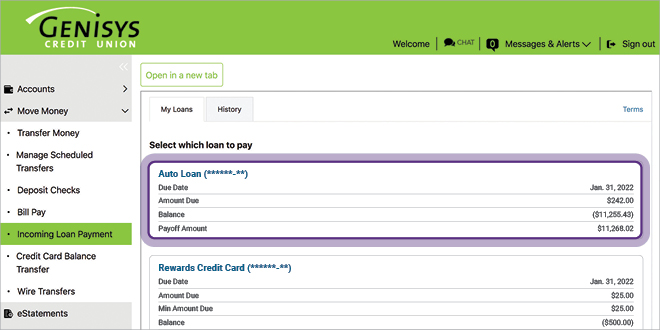 The My Loans tab will display all open loans on the account, simply click on the loan you're wanting to pay.
Step 3a: Enter Payment Information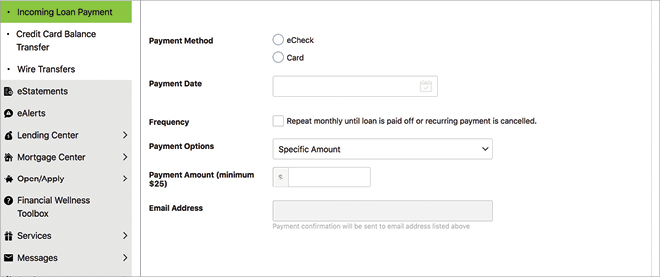 From the Make a payment screen, you can choose:

How you'd like to pay (eCheck or Debit/Credit Card)
When you'd like the payment to take place
The payment amount

Click Continue.
Step 3b: Choose Payment Method
If paying by eCheck, you'll be asked to enter the following information: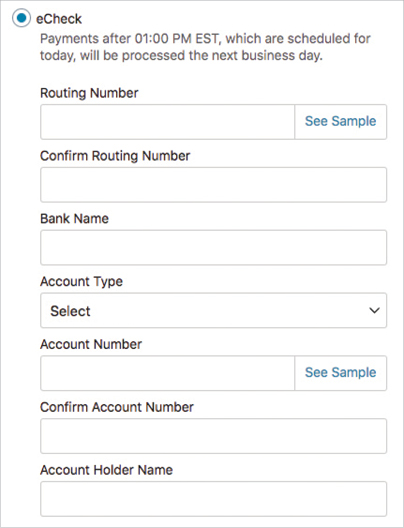 If paying by Debit/Credit Card, you'll be asked to enter the following information: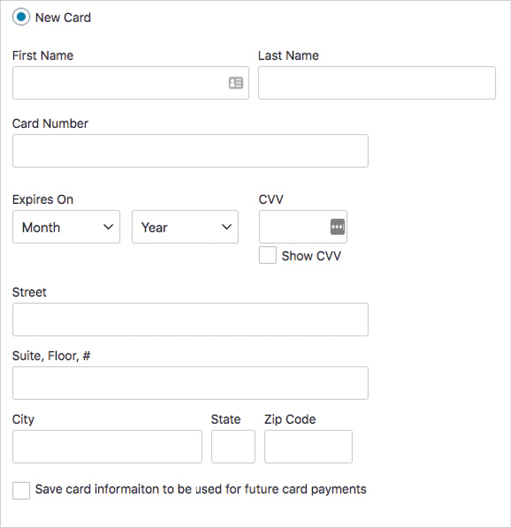 Once all the payment information has been entered, click Continue.
Step 4: Verify Your Payment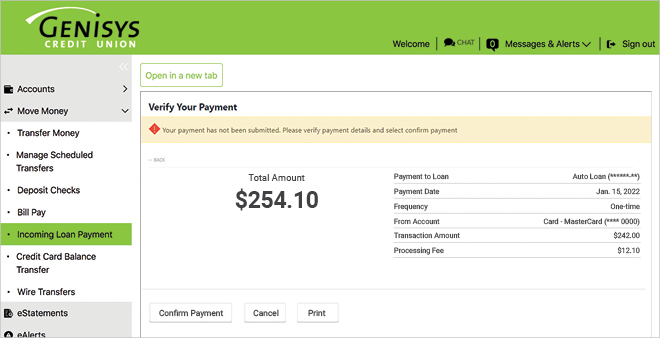 The next screen will display an overview of the payment instructions.
A confirmation email will be sent to the email address associated with your account.
If everything looks correct, you can click Confirm Payment to submit the payment.
Fees associated with the Incoming Loan Payment process are listed below:
Payment Type
Payment Applied
Amount
Fee in OLB/ Mobile
eCheck
Same Business day if received by 1pm ET
$25 - $2,500 per pmt.
FREE
Card
Same Business day if received by 8pm ET
$25 - $200
$10
$200.01 and up
5% of amount
Alternate Payment Options
Visit any one of our convenient Genisys branches or a Shared branch location to make your payment in person.
Mail your loan payment to: Genisys Credit Union, PO Box 436034, Pontiac, MI 48343
Go to main navigation