Boat, Leisure & Recreational Vehicles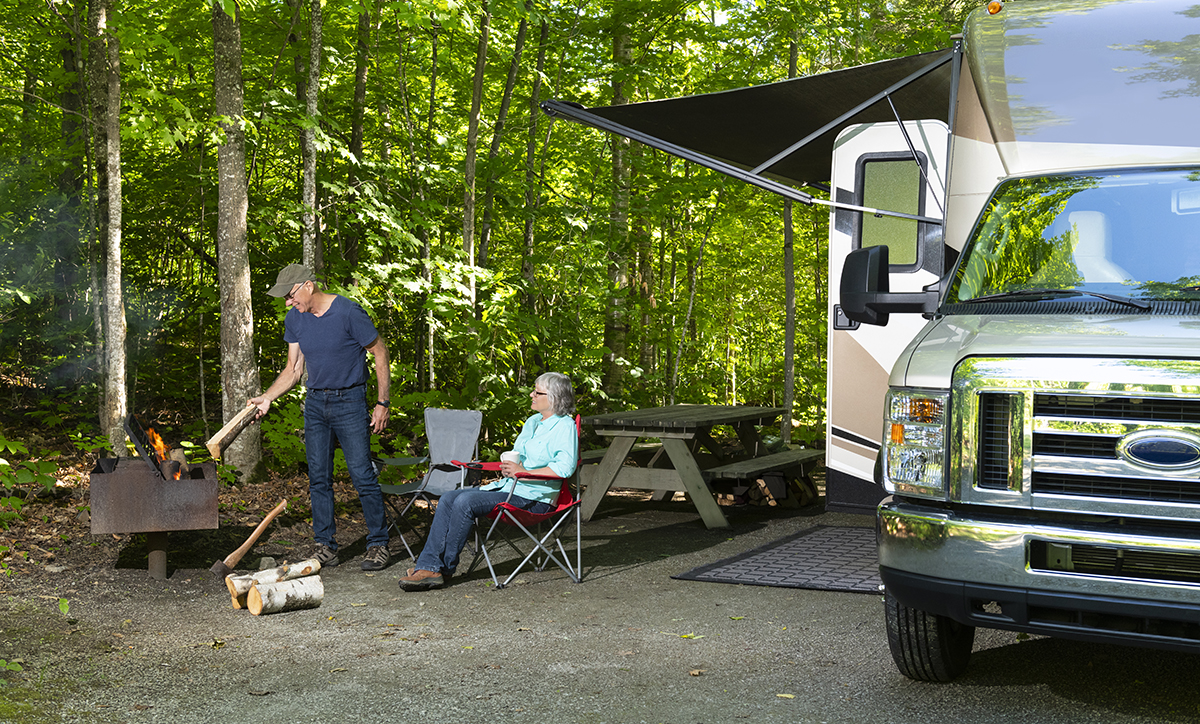 We Finance Fun!
Here in Michigan, Minnesota and Pennsylvania we're blessed with many beautiful waterways and vacation spots. Get a jump on vacation time by getting your boat loan or RV loan now from Genisys Credit Union. Let us help you with our variety of new and used boat loans and RV loans created to get the good times rolling! When you finance your boat, RV, or other leisure vehicles at Genisys, it can be more affordable than you think.
A Perfect Fit
We offer a variety of terms and low rates that are sure to fit your budget. Start shopping and apply for your boat or RV loan today to get your financing pre-approved. Our easy to use website can help you get the latest rates and introduce you to all of the great new and used boat loan and RV loan options available to our members.
Recreational Vehicle/Boats

Effective Date:

Friday, December 8th, 2023
Boat, RV, Camper, Motorcycle, Personal watercraft, ATV, Snowmobile
Loan Amount
APR as low as*
Term
$0.00 - $9,999
7.49%
60 Months
$10,000 - $14,999
7.99%
84 Months
$15,000 - $19,999
8.49%
120 Months
$20,000 - $29,999
8.49%
144 Months
$30,000 - up
8.49%
180 Months
$75,000 - up
8.99%
240 Months

*Annual Percentage Rate (APR) and terms may vary depending upon credit qualifications, age of collateral, amount borrowed, payment protection package, and Direct Deposit of payroll, social security or retirement with AutoPay set up from a Genisys checking or savings account. Payment protection packages available on loan terms of 120 months or less. To qualify for 240 month term, collateral must meet requirements under the Internal Revenue Code deduction for interest paid; must contain sleeping, cooking, and toilet facilities. Approximate monthly payment would be $20.03 per $1,000 borrowed at 7.49% for 60 months. Financing available up to 125% for qualified borrowers.

---
RV Dealership Locator
Sign & Drive at one of our Partner RV Dealerships
Get Started Today!
Boat & RV Loan FAQ
What are RV loans and boat loans?
Boat loans, RV loans, and recreational loans work similar to auto loans or other types of vehicle loans, except they're designed to help you pay for the recreational vehicle you've always wanted! By offering flexible terms and lower rates to better match the average price of a boat or recreational vehicle, our recreational loans can help you finance the vacation vehicle you've been dreaming of.
How do RV loans and boat loans work?
RV loans and boat loans are a convenient way to finance the recreational vehicle you've been looking at for your next vacation. It works much the same as any other vehicle loan - you can apply for a loan to determine how much you may qualify for, as well as your potential rates and monthly payments, and then use the amount of your loan to purchase your new boat or RV! These loans are tailored to the price and value of boats and other recreational vehicles, making them far more suited for the needs of your budget than a more generalized vehicle loan or auto loan.
Are rates better for RV loans or for personal loans?
The rates on all of our loans will vary depending on which loan is being applied for, how it will be used, and your own personal financial situation. That said, Genisys tailors our recreational loans to better meet the needs of anyone purchasing a boat or recreational vehicle, as they will have different financial needs than someone buying a car or another vehicle to be used year-round in the long term. As helpful as personal loans can be, getting a specialized boat loan or recreational loan can help you make the most of your investment - and enjoy your new vehicle even faster!
How long can a boat or RV loan be?
Boat loans and RV loans have similar terms to our other vehicle loans. At Genisys Credit Union, the term is affected by the amount of the loan, offering a minimum of 60 months and a maximum of 240 months depending on the price of the vehicle and/or the amount taken out by the loan.
Go to main navigation