Home Page Blog
5 Rules of Online and Mobile Banking Security
on 3/22/2017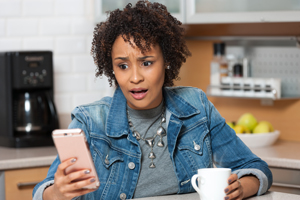 Gone are the days when making deposits, withdrawals, etc.—meant you had to stand in line, and wait patiently (or not!) for the services of a teller. Today, we have lots of options when it comes to financial transactions.
Mobile banking is an increasingly popular way to monitor and manage your money and as more of us bank with phones fraudsters are following the same path turning their attention to mobile banking.
Here are the five rules you should never break.
Read More »
3 Comment(s)
Visit our Blog Archive for more!
Go to main navigation