Genisys Construction Draw Loan Program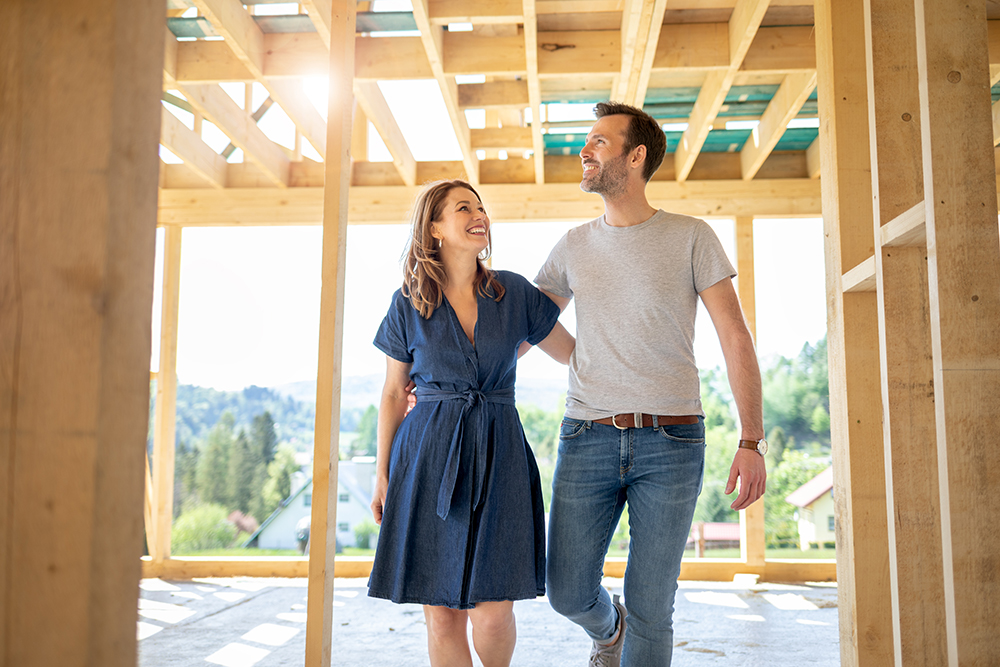 The Genisys Construction Lending Program offers multiple products to fit a variety of homeowner needs. For homebuyers who are building a new home or renovating an existing home, we offer an all in one, single close draw program that works with your builder to provide funds (draws) as your home is being built and then automatically converts to a permanent fully amortizing mortgage, over the remainder of the loan for the product chosen.
Enjoy These Benefits for Peace of Mind.
Free Pre-Qualification
A no cost Pre-Qualification to provide to your builder that ensures you can qualify for the amount needed to build and finance your home.
Our Approach is Simple.
Click through the tabs below to learn more about the process.
Starting the Financing Process
Financing Through the Building Process
Construction Loan Basics
Construction loans with payments start as a 12 month interest only loan, based on the construction draws when disbursed. After construction, the loan will automatically convert to the remaining term of the mortgage product you chose at application.
There are many Fixed-Rate and Adjustable-Rate (ARM) loan options available, with terms from 10-30 years.
Loans with as little as 5% down payment are available.
Construction loan proceeds are typically disbursed in 5-6 draws, as work is completed.
Interest is only charged on the funds drawn on the loan from the date of disbursement. Payments are calculated using simple interest compounded daily and only on the amount of funds drawn and based on your interest rate at the time of closing. Payments are always due at the first of each month.
Example:
$500,000 Purchase transaction with 20% down (=value of land owned by borrower), loan amount of $400,000 at 3.5% interest.
We would do 5 draws of $80,000 each.
Closing on 3/15
1st draw of $80,000 on 4/15
1st payment would be calculated as follows:
Interest from 4/15-5/16 (billing cycles cut-off on the 16th of the month or the next business day), $80,000 @ 3.5% interest for 32 days is $245.48 ($7.67/day)
Total 1st payment would be $245.48
Due 6/1
2nd draw of $80,000 on 5/16
2nd payment would be calculated as follows:
Interest on (1st draw) $80,000 from 5/17-6/16 (31 days @$7.67/day = 237.77)
Interest on (2nd draw) $80,000 from 5/16-6/16 (32 days @$7.67/day = 245.48)
Total 2nd payment would be $483.25
Due 7/1
After the final draw the loan will automatically convert to your selected mortgage product, with full principal, interest, and escrow payments (if applicable).
Starting the Financing Process
Gather all necessary construction documents:
A fully executed all-inclusive construction contract. Including:
Builders company name, address and phone number
Borrower's name(s)
Construction property address (must have permanent parcel number and actual street address).
Firm contract price
Contract price must be for a complete house, and include allowances for well/septic/sewer tap-in fees, etc. and lines to the dwelling.
Complete Construction Plans and Specifications
Specifications must detail material grades and be accompanied by a cost/allowance breakdown.
Work with your chosen Mortgage Consultant to complete the mortgage application and closing process. Typical income and asset documentation will be required.
You will be assigned to one of our construction loan specialists to take you through processing, closing, and all the way to completion of construction.
Builders risk insurance specific to the mortgaged property will be required at close or prior to completion of construction. This may be supplied by the builder or the homeowner.
Important: the title company will file a Notice of Commencement subsequent to your loan closing, if at all possible you should ensure no construction takes place prior to that notice being completed and sent for recording.
Financing Through the Building Process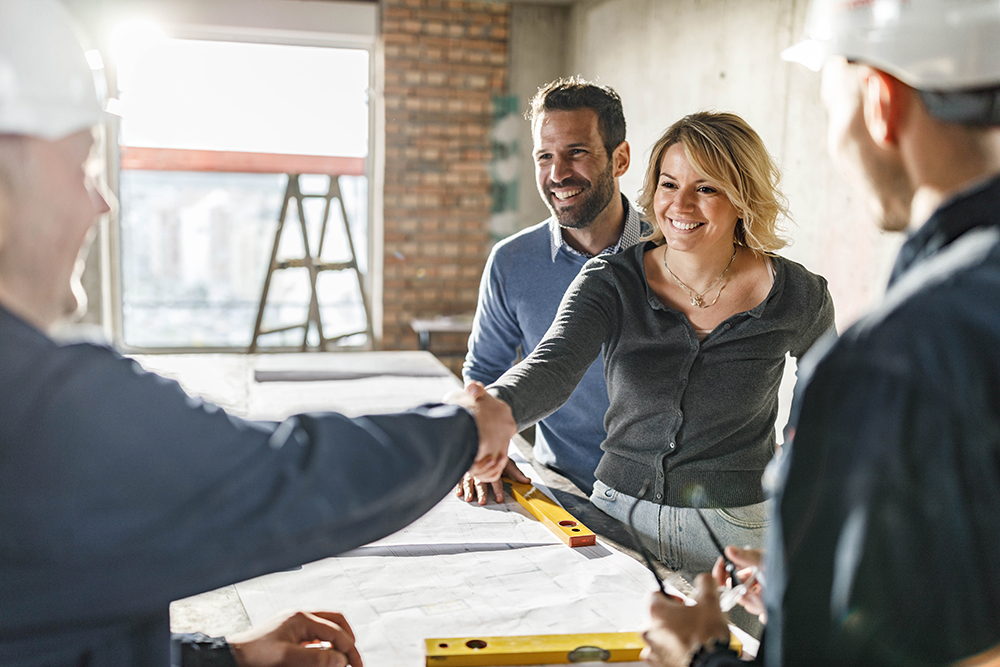 The construction process and therefore the loan draw process typically progresses through 5 general phases described below:
1st Draw - Foundation and Backfill
2nd Draw - Rough Framing and Roof
3rd Draw - Rough Mechanicals
4th Draw - Interior & Exterior
5th Draw - Final finish draw
Final Stage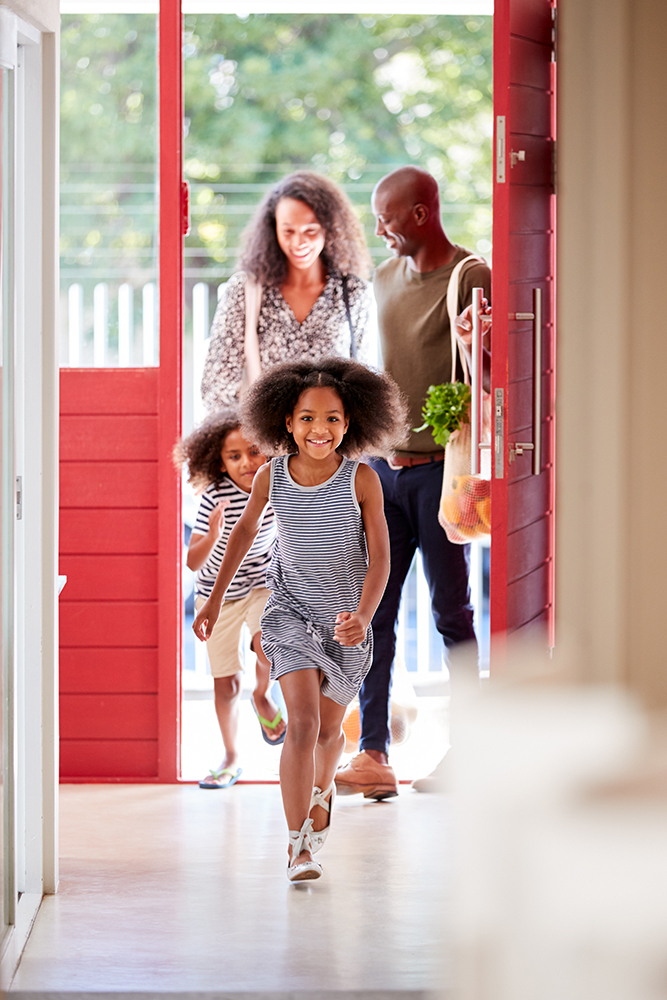 A final inspection will be performed by the original Appraisal Management Company to confirm the property has been completed in accordance with the original plans and specifications, plus any change requests. Further, that the value remains indicative of the value estimated prior to construction.
The Builder will provide the Final Sworn Statement to Genisys and/or the title company. Along with any remaining unconditional lien waivers.
The title company will provide the final Title policy.
We will then request a final homeowners insurance policy.
Genisys Credit Union will then disburse the remaining loan proceeds to the builder, and convert the loan to your final mortgage loan with principal and interest payments.
You will then be responsible to file the Homestead Exemption subsequent to Certificate of Occupancy, if applicable. PRE Homestead Form
Builder Registration
Selecting the right builder is one of the most critical steps in the new construction process. You should look for an experienced builder that understands what your goals and needs are for the project and has the resources to help you get there. Genisys helps in that regard by registering the builder under the Genisys Builder Partner Program
Click to view current Registered Builders
A-Better Exterior
Daniel Weiler
248-660-3749
Highland, MI
Alpha One Building LLC
David and Nebil Semaan
248-379-4261
Rochester Hills, MI
Alpine Construction, LLC
Brian Hefferan
586-995-1600
Clinton Township, MI
Atlantis Homes, LLC
David Nash
810-476-4422
Almont, MI
Benchmark Buiding and Development, LLC
Kevin Collins
810-798-3311
Almont, MI
BetterBuilt of Northwest Florida
Troy Smeegle
850-729-3826
Niceville, FL
betterbuiltnwf.com
Brumco Building, LLC
Devin Brumley
586-610-9350
Casco Township, MI
Call on Him Construction
Kevin Lawrence
248-615-0250
Farmington Hills
Carr Custom Homes, Inc
Aaron Carr
810-614-0642
Oxford, MI
Centerpoint Building Company
Michael Couch
810-459-2180
Dryden, MI
The Cervi Group LLC
Mark Cervi
586-350-8583
Casco, MI
Clark Building Co
David Clark
586-781-6557
Shelby Township, MI
Clearview Builders
Eric Konieczny
248-275-6992
Rochester Hills, MI
Creative Custom Builders
Robert Rawa
248-599-3183
Waterford, MI
Genesis Design Build
Frank Portelli
810-513-6100
Linden, MI
Huron Manufactured Homes
Roger Hamill
810-650-9023
Port Huron, MI
Integrity Builders
E. Keith Crumrine
989-280-7884
Mayville, MI
J. Radloff Construction
Joshua Radloff
810-404-2489
Sandusky, MI
Jeremy Lew & Associates
Jeremy Lew
847-509-0808
Northbrook, IL
jlewa.com
Kraftwood Homes, LLC
Robert Foust
248-240-2183
Clarkston, MI
Kruger-Thoner Builders
Kent Kruger, Steven Thoner
715-821-1654
River Falls, WI
L&M Building Company
Domenic Militello
810-459-2820
Shelby Township, MI
Lombardy, LLC
Andrew Heiple
231-881-9005
MI
M.D Construction LLC
Mark Delor
810-364-3623
Kimball, MI
Michigan Custom Homes, Inc
Kerry Norwood
810-326-0283
Wales, MI
Mike Strope Custom Builder
Mike Strope
989-506-1113
Mt. Pleasant, MI
Nestlewood Homes, LLC
Michael Rettler
248-296-3346
Metamora, MI
Neumann Building Co LLC
Richard Neumann
586-839-2539
Clarkston, MI
PH Homes
Craig Piasecki
248-242-6838
Commerce Twp, MI
myphhome.com
Pierson-Gibbs Homes, Inc
Eric Pierson
810-650-5443
Columbus Twp, MI
p-ghomes.com
Robert D Williams, Builder, Inc
Bob Williams
989-426-5733
Gladwin, MI
Romita Construction Inc
Carlo Romita
248-953-9503
Rochester Hills, MI
Runyan Bros Construction
Scott, Jared or Evan Ruynan
517-546-9570
Howell, MI
Sitto Building and Engineering
Imad S Sitto
248-709-0044
West Bloomfield, MI
Steve Messing Carpentry
Steve Messing
989-550-2198
Minden City, MI
Stoneridge Homes, Inc
Mark Christie
248-343-5358
Clarkston, MI
Sunny Homes, Inc
Gregory Blastic
517-672-6347
Howell, MI
Terry Cadarette, Sole Proprietor
Terry Cadarette
810-691-5009
Goodrich, MI
Terry Russell, DBA Joseph Douglas LLC
Terry Russell
734-564-0083
Clarkston, MI
Thomas Paul, LLC
Thomas Bartlett
586-219-9200
Washington Twp, MI
VIP Restoration LLC
Vera and Pjeter Camaj
586-634-1083
Clarkston, MI
Vita Attiva
Paul Whiteman
612-501-5224
Fairbault, MN
Don't see your builder?
Have your builder call us at 248-745-3353.
Let's Get Started!
or Call (248) 745-3353
Construction Loan FAQs
What is a new construction draw loan?
New construction loans are a type of loan that specializes in paying for the construction of a new home. Prospective home buyers take out these loans to cover the cost of the construction project, either after the land itself has been paid for previously or including the land in the construction of the project.
These loans are different from a regular mortgage, in that mortgages only apply to homes that have already been constructed and are ready to be occupied. The construction loan covers the cost of building the home, and is paid out over time as the work is completed.
How does a construction draw loan work?
Construction loans are more short-term than other types of home loans, and are focused on paying for the work and materials needed to either build a new home or perform extensive renovations to an existing home.
After the initial loan is applied for, the funds are disbursed in five to six draws over a period of 12 months, as work on the home progresses. These funds can be used to pay for the ongoing work and materials, and interest is only charged on the funds you draw out until the construction is completed.
Our credit union construction loans are available as both Fixed Rate and Adjustable Rate loans depending on your needs. Your payments are calculated using simple interest compounded daily and only on the amount of funds drawn, and based on your interest rate at the time of closing.
Do you need to own the land to get a construction loan?
No. Construction loans can be done on property you already own or a lot owned by the builder that the build will be completed on. Whether or not the property is paid in full or is still under a mortgage may factor into different aspects of your construction loan such as interest rate, and you may be able to use your land as equity for the loan as needed.
What is a single close construction loan?
Single close construction loans are a type of construction loan that can finance the entire process of building and moving into a new home, all with one single closing cost (hence the term "single close"). These loans can help you pay for the property as well as the construction of the home itself, and will convert to a fully amortizing mortgage once the construction is complete and you're ready to move in.
The largest benefit of this approach is that, once your home is completed, you don't have to re-qualify for your loan or pay any additional closing costs before the loan becomes a standard mortgage. This can help save you a lot of time and money compared to managing several individual loans to pay for the various aspects of a new home construction project.
When can you move in with a single close construction loan?
You're able to move into your new home as soon as the construction is completed. Once your final inspections are completed and a certificate of occupancy has been issued for your home by the necessary local authorities, your single close loan typically becomes an amortized mortgage within 60 days of moving in, and repayment begins at that time depending on both the cost of the construction and the cost of the lot it was built on.
How can I get a construction loan?
Getting a credit union construction loan is easy with Genisys! Simply apply today using our online mortgage application, visit one of our branch locations, or call (248) 745-3353 to begin reviewing your current plans and finding the construction loan that works best for you.
Go to main navigation