Genisys Construction Draw Loan Program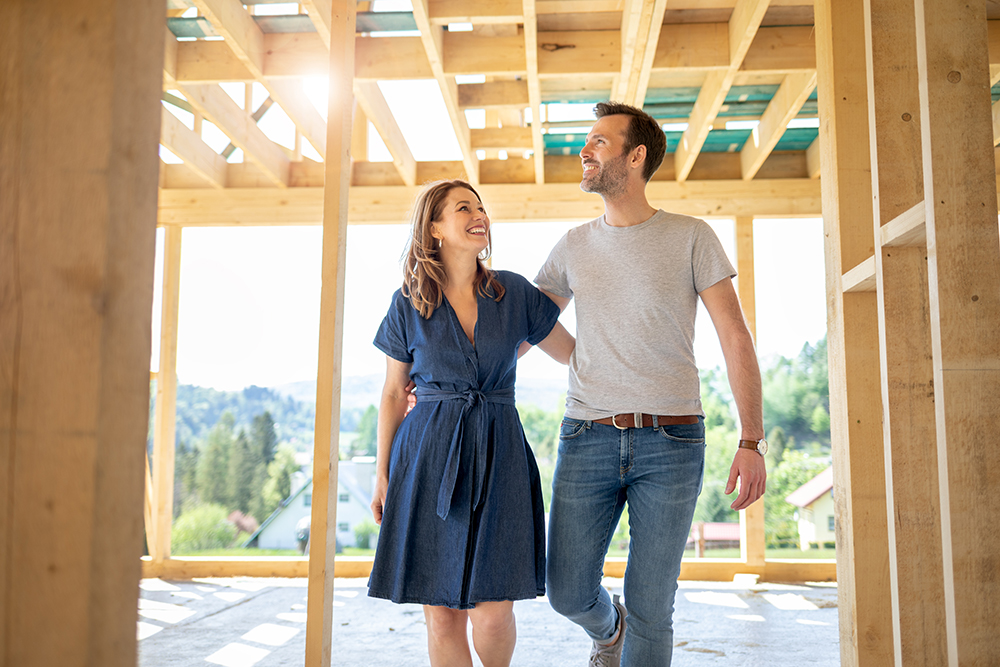 The Genisys Construction Lending Program offers multiple products to fit a variety of homeowner needs. For homebuyers who are building a new home or renovating an existing home, we offer an all in one, single close draw program that works with your builder to provide funds (draws) as your home is being built and then automatically converts to a permanent fully amortizing mortgage, over the remainder of the loan for the product chosen.
Enjoy These Benefits for Peace of Mind.
Free Pre-Qualification
A no cost Pre-Qualification to provide to your builder that ensures you can qualify for the amount needed to build and finance your home.
Our Approach is Simple.
Click through the tabs below to learn more about the process.
Starting the Financing Process
Financing Through the Building Process
Construction Loan Basics
Construction loans with payments start as a 12 month interest only loan, based on the construction draws when disbursed. After construction, the loan will automatically convert to the remaining term of the mortgage product you chose at application.
There are many Fixed-Rate and Adjustable-Rate (ARM) loan options available, with terms from 10-30 years.
Loans with as little as 5% down payment are available.
Construction loan proceeds are typically disbursed in 5-6 draws, as work is completed.
Interest is only charged on the funds drawn on the loan from the date of disbursement. Payments are calculated using simple interest compounded daily and only on the amount of funds drawn and based on your interest rate at the time of closing. Payments are always due at the first of each month.
Example:
$500,000 Purchase transaction with 20% down (=value of land owned by borrower), loan amount of $400,000 at 3.5% interest.
We would do 5 draws of $80,000 each.
Closing on 3/15
1st draw of $80,000 on 4/15
1st payment would be calculated as follows:
Interest from 4/15-5/16 (billing cycles cut-off on the 16th of the month or the next business day), $80,000 @ 3.5% interest for 32 days is $245.48 ($7.67/day)
Total 1st payment would be $245.48
Due 6/1
2nd draw of $80,000 on 5/16
2nd payment would be calculated as follows:
Interest on (1st draw) $80,000 from 5/17-6/16 (31 days @$7.67/day = 237.77)
Interest on (2nd draw) $80,000 from 5/16-6/16 (32 days @$7.67/day = 245.48)
Total 2nd payment would be $483.25
Due 7/1
After the final draw the loan will automatically convert to your selected mortgage product, with full principal, interest, and escrow payments (if applicable).
Starting the Financing Process
Gather all necessary construction documents:
A fully executed all-inclusive construction contract. Including:
Builders company name, address and phone number
Borrower's name(s)
Construction property address (must have permanent parcel number and actual street address).
Firm contract price
Contract price must be for a complete house, and include allowances for well/septic/sewer tap-in fees, etc. and lines to the dwelling.
Complete Construction Plans and Specifications
Specifications must detail material grades and be accompanied by a cost/allowance breakdown.
Work with your chosen Mortgage Consultant to complete the mortgage application and closing process. Typical income and asset documentation will be required.
You will be assigned to one of our construction loan specialists to take you through processing, closing, and all the way to completion of construction.
Builders risk insurance specific to the mortgaged property will be required at close or prior to completion of construction. This may be supplied by the builder or the homeowner.
Important: the title company will file a Notice of Commencement subsequent to your loan closing, if at all possible you should ensure no construction takes place prior to that notice being completed and sent for recording.
Financing Through the Building Process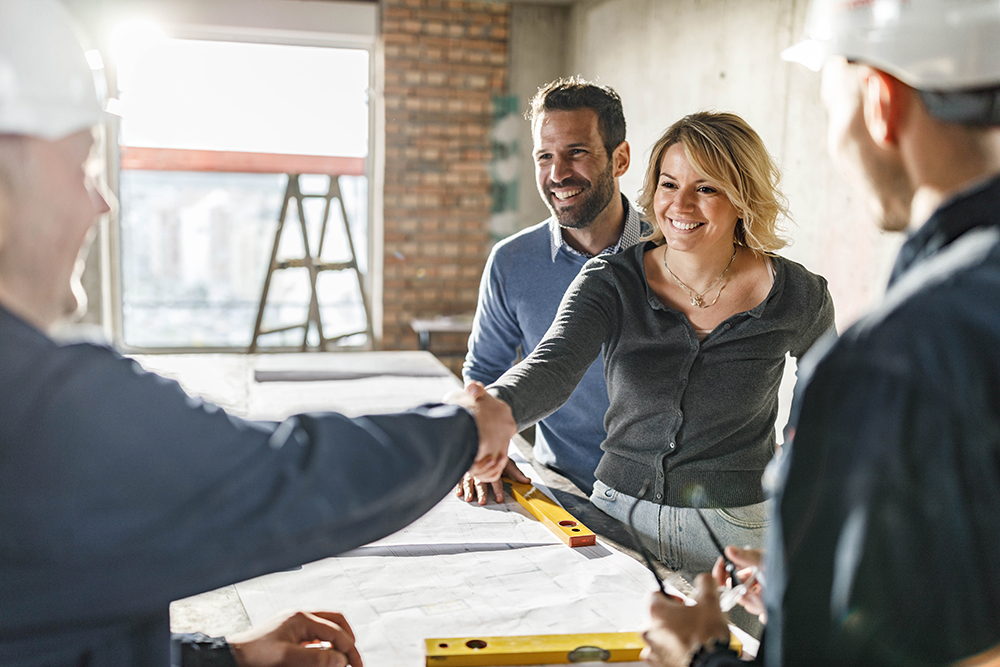 The construction process and therefore the loan draw process typically progresses through 5 general phases described below:
1st Draw - Foundation and Backfill
2nd Draw - Rough Framing and Roof
3rd Draw - Rough Mechanicals
4th Draw - Interior & Exterior
5th Draw - Final finish draw
Final Stage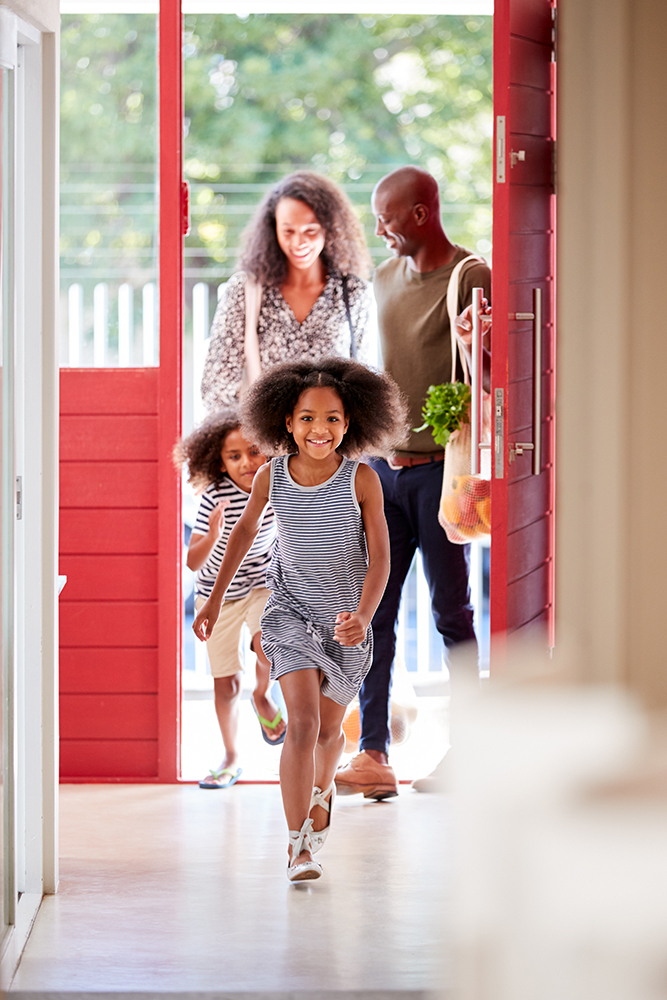 A final inspection will be performed by the original Appraisal Management Company to confirm the property has been completed in accordance with the original plans and specifications, plus any change requests. Further, that the value remains indicative of the value estimated prior to construction.
The Builder will provide the Final Sworn Statement to Genisys and/or the title company. Along with any remaining unconditional lien waivers.
The title company will provide the final Title policy.
We will then request a final homeowners insurance policy.
Genisys Credit Union will then disburse the remaining loan proceeds to the builder, and convert the loan to your final mortgage loan with principal and interest payments.
You will then be responsible to file the Homestead Exemption subsequent to Certificate of Occupancy, if applicable. PRE Homestead Form
Builder Registration
Selecting the right builder is one of the most critical steps in the new construction process. You should look for an experienced builder that understands what your goals and needs are for the project and has the resources to help you get there. Genisys helps in that regard by registering the builder under the Genisys Builder Partner Program
Let's Get Started!
or Call (248) 745-3353
Go to main navigation