Employee Health Insurance Plans for Small Businesses
Competitive Employee Health Insurance Now Available
Genisys Credit Union has partnered with Members e-Health Insurance to offer our business members the opportunity to obtain competitive small business health insurance plans to offer their employees. With the right employee health insurance plan as part of your benefits package, you'll have a very effective way to attract and retain highly-skilled talent. Best of all, these opportunities are available to any of our small business members who open a small business checking account or small business deposit account with Genisys Credit Union! Take full advantage of this benefit of credit union membership and see what you can save.

Members e-Health
It's easy. Shop, compare, apply, and enroll online from the comfort of your own home.
It's an everyday good value. Members e-Health allows you to pick health insurance options that fit your needs and budget.
It's competitive. Select your coverage options and ask for a free quote. Members e-Health automatically compares prices from national insurance carriers like Blue Cross Blue Shield, Blue Care Network, Aetna, Celtic, Assurant and more!
It's safe and secure. Members e-Health is from our trusted partners at North Coast Agency, LLC.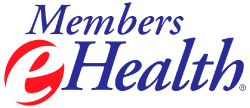 For a free, no obligation Members e-Health quote, click here
To receive a quote by phone, please call (877) 747-2345.
Go to main navigation