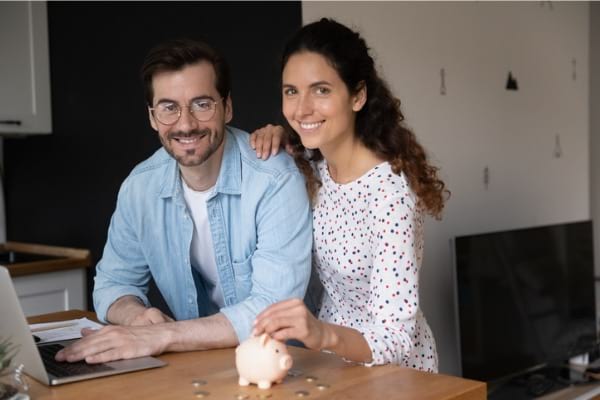 The holiday has come and gone, so your mind is no longer focused on gift lists, decorations, travel plans, and family events. It's time to shift your focus to something else - the end of the year is the perfect time to review your loans.
While loans typically make up members' largest monthly expenses — from mortgages and car loans to student loans and credit cards — they also provide some of the most significant saving opportunities. Taking time to review your existing loans and looking for opportunities to save could put you in a much better financial position as a new year rolls around.
Loans You Should Review
While you should take time to review all your financial obligations, the following loans often provide significant savings through refinancing and are relatively easy to complete.
Auto Loans
While you may love your car, you might not feel the same way about the monthly payments. Good news for you, lowering your car payment is easier to accomplish than you may think. By refinancing your auto loan, you are simply switching your current loan over to the credit union or another lender.
Refinancing provides several benefits:
Lower Interest Rates: If rates dropped or if your credit score increased from when you first purchased your car, you can take advantage of lower rates and lower your monthly payment.

More Flexible Terms: Extending your loan term out can also help lower your monthly payments. Or you can shorten your term and save interest over the life of your loan by paying off your vehicle sooner.
While the process of refinancing may sound complicated, it's actually quite easy with a car loan. Simply bring your current loan paperwork to the credit union, and we'll do all the heavy lifting for you.
Credit Cards
Credit card companies are famous for luring in consumers with extravagant promotional offers – from rewards to low-introductory interest rates. Stores do the same thing by offering sizable discounts if you enroll in their credit card. The problem is that most of these cards come with significantly high interest rates. If you're unable to pay your balance in full each month, you will likely end up paying much more in interest than those rewards were ever worth.
One of the easiest ways to regain control of credit card debt is to consolidate your balances. By transferring your outstanding balances to a lower-rate credit card, you'll instantly start saving on interest payments. Plus, instead of multiple credit cards and payment dates to keep track of, you'll only have one – making it much easier to manage your debt.
If you have several high-interest credit cards in your wallet, consider consolidating these balances before the end of the year. Then you'll be in a much better position to get a handle on your credit card debt in the new year.
Home Loans
If you're a homeowner, your mortgage payment is likely your largest monthly expense. However, the greater the expense, the more opportunities to save. Home loans are a bit more involved when it comes to refinancing, but the savings are also more significant.
With rates remaining near record-lows, dropping your home loan rate by even one percent could translate into saving thousands, or even tens of thousands, of dollars in interest over the life of your loan.
There are many opportunities to save when refinancing your mortgage, including lower interest rates, altering your term, or even changing your loan type. It's encouraged you speak with a mortgage specialist at the credit union to find out what options, and potential savings, will work best for you.
Student Loans
If you're currently repaying student loans, you may want to consider refinancing with a private lender. While there are advantages of both federal and private student loans, the latter may help you take advantage of lower interest rates. Consolidating multiple student loans into one will also make it easier to manage with a single monthly payment.
We're Here to Help!
If your New Year's resolutions usually include saving more money, your loans may be the perfect ticket to accomplishing that feat without much work on your part. As your credit union, we're ready to work with you one-on-one to identify areas you could save on your existing loans.
To get started, please visit any of our convenient branch locations or call 248-322-9800 today.
© Genisys Credit Union and www.genisyscu.org, 2021. Unauthorized use and/or duplication of this material without express and written permission from this site's author and/or owner is strictly prohibited. Excerpts and links may be used, provided that full and clear credit is given to Genisys Credit Union and www.genisyscu.org with appropriate and specific direction to the original content.