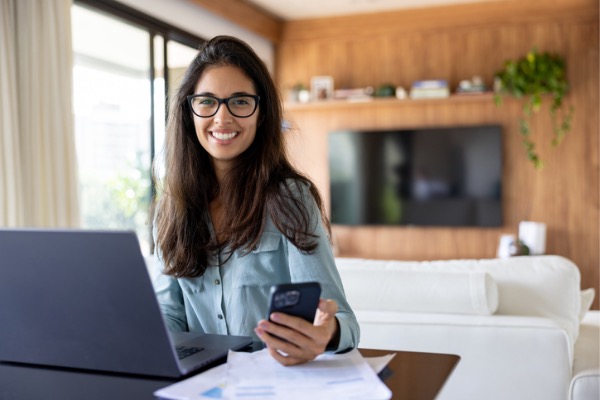 After a historical hiatus throughout the pandemic, borrowers now face federal student loan repayment. Evaluating your full financial picture and making a repayment plan goes a long way towards reducing stress and uncertainty. Student loan interest will resume starting on Sept. 1, 2023, and payments will be due starting in October. Unsure where to start? Read on!
Verify Servicer(s)
As an outcome of contract transfers and terminations mid-pandemic, your servicer(s) may have changed since 2020. What does that mean, you say? You'll need to confirm who will be receiving future payments and ensure they have your updated contact information.
If you have private loans, review any correspondence you've received from your original loan servicer, reach out to your school's financial aid office for help tracking that information, or visit AnnualCreditReport.com for a free report that lists loans in your name.
If you have federal loans, visiting the Federal Student Aid website is the simplest, most efficient way to access your federal loan information and verify current servicers. You'll first need to log in with your FSA ID (create one here?if you don't have one already.) Once logged in, it's important to make a note of details regarding your outstanding student loans, such as:
Upcoming payment schedule

Minimum payment amounts

Current interest rates

Number of payments remaining

Projected payoff dates
This information will help with budgeting and possible loan consolidation options.
Evaluate Repayment
Much can change within our big picture in three years. Is your student loan payment still affordable? Check out the Department of Education's Loan Simulator to help decide what repayment strategy fits your priorities—for example, do you value a lower monthly payment or faster payoff? Look into an income-driven repayment plan which takes your current earnings into account and can lower your monthly payment.
Set Aside Savings
Once you know what your monthly loan payment will be, transfer that amount to a separate savings account monthly, starting right away. By accounting for this reduction in your budget sooner rather than later, you'll lessen the initial impact of repayment (since you'll now have money set aside) and you'll be back in the habit of making this a monthly routine.
Consider Consolidation
Depending on whether you have federal loans, private loans, or a combination, loan consolidation could potentially reduce your payment burden. For federal loans, you can apply for a Direct Consolidation Loan through the Department of Education, which would allow you to combine education loans with zero application costs, and most people complete the process in 30 minutes or less. By consolidating, you could potentially reduce the amount of your monthly payments. Plus, managing a single payment versus multiple monthly payments is easier.
If your student loans are private, loan consolidation is still an option. But you might also want to look into refinancing your private student loans with another lender. By refinancing, you could potentially qualify for lower interest rates and more favorable terms – further lowering your monthly payment amount.
Look for Other Income Streams
If your new budget isn't where you'd like it to be, you might consider looking for additional income streams. Examples could include:
Picking up extra hours or shifts at your current job

Moonlighting your skills through freelance projects

Beginning a side hustle, such as driving for a ride-sharing company

Working part-time on the weekends
Any time you can bring in additional income is a plus for your budget. And it might be just what is needed to help cover your student loan payments.
Review Your Existing Loans
Whether it's a car payment, mortgage, or credit card bill, loan payments are often your largest monthly expenses. They also provide the greatest opportunities to save. By consolidating or refinancing your existing loans, you might be able to free up significant money.
Even as interest rates rise due to inflation, if your credit score has improved since you initially opened your loan, you could qualify for a lower interest rate. Review all your outstanding loans and stop by the credit union to see if there are moves you can make to lower your monthly payments.
Seek Support
If you're feeling overwhelmed at the prospect of repayment, you don't have to figure it all out on your own! Connect with your financial institution to see what services they can provide or take advantage of free student loan counseling through our partners at GreenPath Financial Wellness. Their counselors help you look at your total financial picture to develop a personalized repayment plan.
And, if you're interested in reviewing your existing loans or would like to learn more about loan refinancing, we're ready to help. Please stop by any of our convenient branch locations or call us at 248-322-9800 extension 5.
© Genisys Credit Union and www.genisyscu.org, 2023. Unauthorized use and/or duplication of this material without express and written permission from this site's author and/or owner is strictly prohibited. Excerpts and links may be used, provided that full and clear credit is given to Genisys Credit Union and www.genisyscu.org with appropriate and specific direction to the original content.