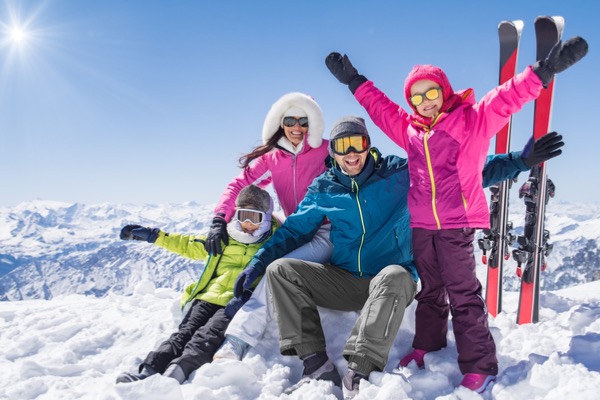 With the holiday season right around the corner, you may already be thinking about your travel plans. Whether you're heading home to be with family, visiting friends, or going on a well-deserved vacation, travel costs can consume a significant portion of your holiday budget.
We're going to explore ways to reduce travel expenses and keep your money and accounts safe on your journey.
Save on Holiday Travel Expenses
Flights
While airlines offer one of the quickest means of transportation, tickets typically cost the most. To prevent your budget from being depleted before the holidays even begin, review the following tips:
Book in Advance: As the saying goes, "The early bird gets the worm." This is especially true when booking flights. Prices tend to skyrocket the closer you get to popular travel dates.
Use Price Comparison Tools: Nowadays, many websites, apps, and price trackers are available that can help you identify the best deals. Take your time and explore all your options to lock in the greatest savings opportunities.
Be Flexible: If your travel schedule is flexible, you could experience substantial savings. Most airlines today will display ticket prices by travel days on their websites and apps. Put this feature to work for you and identify the days of the week that offer the lowest prices.
Rental Cars
Renting a car offers overall convenience with the ability to travel on your schedule. However, prices tend to rise during the holiday season as demand picks up. Here are some tips to help keep it budget-friendly:
Shop Around: The number and types of vehicles are constantly changing at each rental location. Compare quotes from several rental agencies to lock in the best price and car model.
Go Small: Consider renting a smaller vehicle, if possible. Smaller cars are usually more affordable than SUVs or larger vehicles and tend to get better gas mileage.
Loyalty Programs: Check to see if you're eligible for any loyalty or reward programs through providers like your car insurance, credit card, or discount programs available through your employer.
Gas & Transportation
Once your rental car is squared away or you're ready to hit the road in your vehicle, there are still more ways to pile on the savings.
Fuel Efficiency: Ensure your vehicle is in optimal condition and maintain fuel-efficient driving habits to make your gas dollars go farther.
Public Transportation: Depending on where you're traveling, you may be able to take advantage of public transportation for part of your stay. This can be more convenient and cost-effective than driving everywhere.
Free or Low-Cost Parking: Hefty parking fees can quickly add up. Research available parking lots and garages near your destinations ahead of time. You may even be able to find discounted or free parking options.
Keeping Your Money & Accounts Safe
Your financial security is a top priority at the credit union. While we do everything possible to keep you safe, following these tips will help safeguard your accounts while traveling:
Mobile Banking: Use mobile banking to monitor your accounts in real-time and set up transaction alerts in Card Controls for specific parameters.
Travel Alerts: Notify your financial institutions that you plan to travel. This step will help you avoid unexpected card freezes due to transactions being flagged as suspicious. You can also set up your own travel notification in a few easy steps.
Protect Your Wallet: Make sure you keep your wallet in a secure place to reduce the risk of it being lost or stolen. If you're using cash, only carry what you need for the day.
Foreign Currency: If traveling internationally, plan for any foreign currency needs. Airports are notorious for having high exchange rates, so research other options before you travel.
Ways to Prevent Overspending
It's easy to get carried away during the holidays, especially when traveling. Follow these tips to keep your spending in check:
Build a Budget: Plan out known expenses ahead of time, including accommodations, activities, souvenirs, and dining. It's wise to give yourself a little extra wiggle room for those unplanned costs that inevitably pop up.
Daily Check-Ins: Review your spending at the end of each day to ensure you're on track. It's easier to adjust your spending from one day to the next rather than looking back at the end of the trip and thinking, "Oh no, where has all my money gone?"
Avoid Impulse Purchases: It's easy to get caught up in the moment and make impulse purchases. However, it's important to consider the overall impact of those expenses and how they relate to your budget. Small purchases add up and could prevent you from other holiday activities you have planned. Set financial rules for yourself or put sticky notes on your credit cards reminding you not to spend needlessly.
The holidays are the most wonderful time of the year. Ensure you reach your holiday destination without any financial hiccups by taking ample time to plan. Research all your travel options and become comfortable managing your money with our free mobile banking app.
If you have questions about digital banking or would like to explore holiday loans to help finance your travels, we're ready to help. Please stop by any of our convenient branch locations or call 248-322-9800 extension 5 today. Enjoy the holidays and safe travels!
© Genisys Credit Union and www.genisyscu.org, 2023. Unauthorized use and/or duplication of this material without express and written permission from this site's author and/or owner is strictly prohibited. Excerpts and links may be used, provided that full and clear credit is given to Genisys Credit Union and www.genisyscu.org with appropriate and specific direction to the original content.