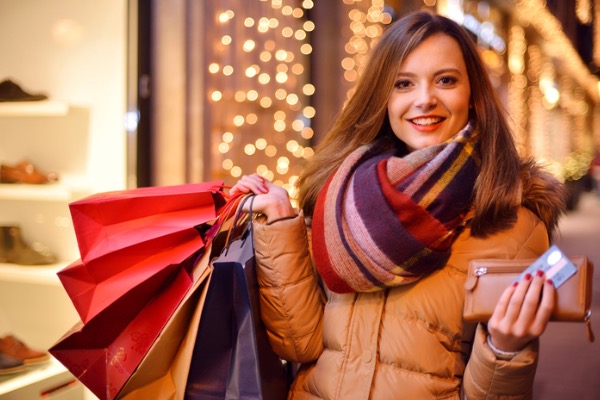 The holiday season is right around the corner, and it's safe to say this will be one of the most expensive yet. Everyone is already feeling the financial squeeze thanks to inflation and rising prices. So, when you begin to think about holiday gifts, decorations, parties, and travel, it can feel overwhelming.
However, there are steps you can take to combat rising prices and maximize your budget. With a bit of preparation and proactive measures, you can free up extra funds to ensure you and your family create more wonderful memories this holiday season.
Step #1: Outline Your Holiday Plans
Begin by creating a general list of your holiday plans. While the holidays are a few months out, you may already know you'll be hosting a party or traveling this winter. Try to detail as much as possible to help you get a complete picture of upcoming costs.
Then, take inventory of any items you may already have in your possession. For example, you might have leftover supplies from last year, like wrapping paper or decorations for hosting a party.
The more you can outline in this step, the easier it will be in subsequent ones.
Step #2: Estimate Holiday Expenses
The first thing most people think about regarding the holidays is gifts. While this can be a pricey holiday expense, other things like decorations, parties, activities, and traveling may occupy your budget.
It will be harder to estimate prices accurately this season because of inflation. However, a wise budgeting technique is categorizing your planned expenses and setting spending thresholds. For example, you might organize your expenses into:
Gifts

Decorations & Supplies

Food & Meals

Travel & Accommodations

Activities & Parties
Then, set spending limits for each category based on your predicted holiday budget.
Step #3: Rework Your Budget
In the months leading up to the holiday season, finding ways to trim your expenses is essential. Review your current budget and see if there are costs you can cut – even temporarily. Every expense has a tradeoff. For example, you could skip going to a restaurant with your family this week and use those funds for a family activity over the holidays.
You might find it difficult to trim expenses right now due to inflation. However, two simple ways to free up extra funds are to consolidate existing debt and refinance loans.
Consolidate Debt: By consolidating high-interest credit card balances into a low-rate personal loan, you'll instantly reduce the amount of interest you pay monthly. You can use those savings to boost your holiday budget or reduce outstanding debt.
Refinance Loans: If you have a vehicle financed at another institution, consider refinancing it with the credit union. There are various options to save, such as locking in a lower interest rate or extending your loan term – both will provide instant savings to prop up your budget.
Step #4: Shop Early
Shoppers can expect higher prices on just about everything this holiday season. If you already know some gifts you plan to purchase, it's wise to start shopping now. Consider subscribing to promotional emails or texts from stores to stay on top of upcoming sales.
Also, ensure you're familiar with any return or price-matching policies. That way, if prices drop closer to the holiday season, you can take advantage of the savings.
Step #5: Make Travel Plans Now
If you know you'll be traveling this holiday season, begin making plans now. Lodging and airfare will always jump in price leading up to the holidays. The sooner you can book your reservations, the better. Utilize travel websites and apps to compare options, set price alerts, and review special holiday packages.
Additional Tips to Boost Your Savings
Finding ways to maximize your budget and saving ability is crucial heading into the expensive holiday season. Incorporate the following tips to help pad your wallet in the coming months:
Open a Separate Savings Account: If your savings account is tied to your checking, it can be easy to spend it accidentally. Instead, open a separate savings account. Any holiday funds you transfer into this account will be protected from frivolous spending.
Automate Your Savings: Use payroll deductions to automatically transfer a portion of each paycheck into your holiday savings account. Or you can use automatic transfers to place a specific amount into your savings on the date of your choosing.
Redeem Credit Card Rewards: Most credit card programs allow you to redeem reward points for gift cards. Review your options and consider this strategy to boost your spending power. Gift cards also make fantastic presents and help you cross names off your gift list early.
Consider a Holiday Loan: If you know funds will be tight this year, opt for a holiday loan from the credit union. These personal loans typically offer lower interest rates than traditional credit cards and make sticking to a budget easier. Plus, with set monthly payments, you'll avoid long-term debt and repay the balance quicker when compared to minimum monthly payments on credit cards.
We're Here to Help!
The holiday season is a joyful time to create beautiful memories with friends and family. While the economy has shoppers a bit worried, the above tips will help you maximize your budget.
If you're interested in learning how debt consolidation or a holiday loan can boost your budget, we're here to help. Please stop by any of our convenient branch locations or call 248-322-9800 extension 5 to speak with a team member today.
© Genisys Credit Union and www.genisyscu.org, 2023. Unauthorized use and/or duplication of this material without express and written permission from this site's author and/or owner is strictly prohibited. Excerpts and links may be used, provided that full and clear credit is given to Genisys Credit Union and www.genisyscu.org with appropriate and specific direction to the original content.