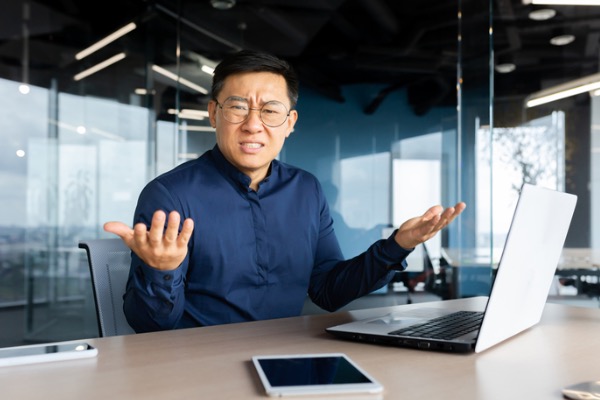 Identity theft is a serious crime that can have detrimental consequences on your finances and credit score. Unfortunately, most people don't realize their personal information was stolen until weeks or months later. So, whether you fell prey to a scam or were a victim of a data breach, it's crucial you act swiftly.
Use the following seven steps to get your finances back under your control and prevent further damage to your credit score.
Step #1: Contact Your Financial Institutions
To prevent thieves from continuing to access your accounts, you'll want to notify all your financial institutions of the fraud. Make a list of all your accounts and credit cards, including those that might not yet be affected.
Once you contact your financial institutions, they will typically close your account and open a new one. You will also receive new ATM, debit, and credit cards to prevent further fraud.
Step #2: Place a Fraud Alert on Your Credit Reports
Next, you'll want to protect your credit score and prevent fraudulent loans and credit cards from being opened in your name. You can accomplish this by placing a fraud alert on your credit reports with each of the three major credit bureaus (Equifax, Experian, and TransUnion).
A fraud alert requires lenders to take extra measures to ensure the identity of the individual(s) applying for credit in your name. You can place a fraud alert with each credit bureau via the following links:
NOTE: You'll want to place an alert with each credit bureau. Not all creditors pull the same credit reports, and this will provide the greatest protection.
Step #3: Report the Crime to the FTC
The Federal Trade Commission (FTC) has a special website for identity theft victims. In addition to providing a wealth of resources, you'll receive a personal recovery plan and access to letter templates to use when communicating with your financial institutions.
Step #4: File a Police Report
Many identity theft victims overlook this crucial step. It's essential to file a police report for two reasons:
Identity theft is a crime, and a record needs to be created for future proceedings.

An official police report can help you navigate any issues with financial institutions, credit card companies, lenders, or collectors when disputing fraudulent charges.
Step #5: Freeze Your Credit Reports
If fraudsters opened loans or credit cards in your name, you might want to take an extra step to protect your credit. While a fraud alert requires lenders to take additional measures to ensure your identity, a security freeze prevents new lenders from accessing your credit reports. Without access to your information, they cannot issue new credit cards or loans.
Like a fraud alert, you'll want to place a freeze on each of your credit reports from the major credit bureaus.
NOTE: If you want to apply for credit, such as a car loan or credit card, you must unfreeze your credit report. When you place the security freeze, you will receive a login from each credit bureau. Simply log into your account and unfreeze your credit report when necessary.
Step #6: Notify Other Parties
Sometimes fraud affects more than strictly your financial accounts. For example, if scammers gain access to your Social Security number, they could file fake tax returns or worse. If you believe your Social Security number is compromised, it's wise to contact the Social Security Administration.
They will help to determine if your number was stolen and detail steps to issue a new card if necessary: Social Security Administration
Step #7: Monitor Your Accounts & Credit Reports
It's always wise to check your accounts and transactions regularly, especially after being an identity theft victim. While many websites and apps allow you to check your credit score for free, it's also important to review your entire credit report periodically.
You can obtain a free copy of your credit report from each major credit bureau annually at www.AnnualCreditReport.com. You can either request all three reports at once, or you can space them out throughout the year.
You can also enroll in a paid credit monitoring service for extra protection. These programs will alert you if they notice anything suspicious or detect fraudulent activity on your accounts.
Identity theft is a rising crime, with fraudsters becoming more creative every year. It's important to stay vigilant with your personal information and keep up to date with the latest scams. And remember, Genisys will never ask for your personal information, card numbers or PINs, or one-time code via phone, email, or text.
If you believe you have been a victim of identity theft, we're ready to help. Please stop by any branch location or call 248-322-9800 extension 5 to speak with a team member today.
© Genisys Credit Union and www.genisyscu.org, 2023. Unauthorized use and/or duplication of this material without express and written permission from this site's author and/or owner is strictly prohibited. Excerpts and links may be used, provided that full and clear credit is given to Genisys Credit Union and www.genisyscu.org with appropriate and specific direction to the original content.