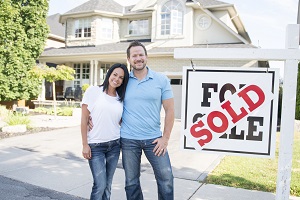 You're ready to purchase a home. You have a steady job, some savings for a down payment, but you aren't sure what to do next.

Pre-qualification is typically the first step in the home buying process.
It is usually a quick and simple process that will give you a general idea of how much home you can afford, what the monthly payments will look like and the down payment options that fit your budget and qualifications.
When getting pre-qualified, your Lender will ask questions to get a good feel for your financial profile.
A Mortgage Consultant will typically ask you:
About your employer, your current estimated gross income, including salary and any history of overtime, bonuses or commission earnings

About any current assets that you will be using to pay for a down payment and closing costs

The Mortgage Consultant may also ask for permission to pull your credit and/or they may ask for a list of current outstanding debts and their monthly payment amounts
Once your Mortgage Consultant has run some initial calculations, you will have a much better idea of the price point you will qualify for.
This is also a good time to discuss the various mortgage programs that will meet your needs and are available based on your situation. This would include determining how much savings you will need for a down payment based on the financing options available to you.

The Pre-Qualification Letter
Once you and your Mortgage Consultant have decided on the best mortgage program for your needs and the home price point that you qualify for, they will issue you a pre-qualification letter.
A pre-qualification letter typically states the loan amount and purchase price that you could be approved for based on the information provided by you. Your final approval will be subject to:
verification that your financial circumstances did not change based on your information given

documentation of your income and assets as stated during the pre-qualification process

review that the home you find is financeable and meets certain conditions
Most Real Estate Agents typically won't begin the home search process without a pre-qualification letter showing how much you can be approved for. A pre-qualification letter will allow you to present offers on homes that fit into your qualified price point.
So, simply stated, getting pre-qualified gives you an idea of what you can afford, and a pre-qualification letter helps you work with a Real Estate Agent to find a home that you qualify for and the ability to present an offer on a home that meets your budget and price point.
When you apply for a first time home buyer mortgage through Genisys Credit Union, you get more than a great rate on your first home loan - you get personalized help too! Our mortgage consultants can help see you through every step of the process, to make getting into your first home easier than ever before. Contact Genisys Credit Union today and get a little help with buying your first home.
© Genisys Credit Union and www.genisyscu.org, 2019. Unauthorized use and/or duplication of this material without express and written permission from this site's author and/or owner is strictly prohibited. Excerpts and links may be used, provided that full and clear credit is given to Genisys Credit Union and www.genisyscu.org with appropriate and specific direction to the original content