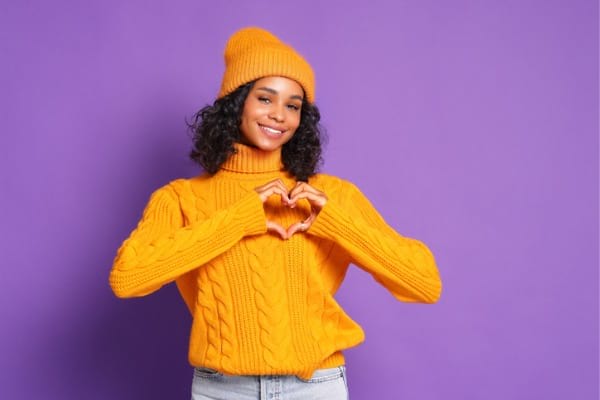 As the year comes to an end, you may be starting to think about all you want to accomplish in the new year. If you're like most, some of your resolutions probably include either breaking an old habit or starting a new one. Whether your goals consist of losing a certain amount of weight or getting out of debt, the key to success is starting small.
After all, significant changes, especially when it comes to habits, can be difficult. By starting with small wins, you'll eventually work your way up to your ultimate goal.
Starting Small
The top of most people's resolution list is losing weight or getting into shape. And, while everyone would love to be able to drop 15 pounds in one week, our bodies just don't work that way. First, you need to consider some of your current habits that may cause you to go off track and work on new habits that will lead to your success.
If you are looking to lose weight, you can start by incorporating smaller habit changes into your daily routines. For example, consider taking the stairs instead of an elevator. Or, set a goal to start tracking your daily calorie intake without making any drastic changes. By making these relatively minor changes, you're easing yourself into taking on bigger challenges down the road.
Similarly, if your goal is to begin saving more money, starting slow is the best course to ensure success. Typically, our savings balances will not go from $100 to $10,000 overnight. So, instead, start with a smaller, more attainable goal like saving $10 each week. Then, as you begin to feel comfortable with that amount, consider increasing it to $25 per week. Your next step may even be to automate your savings with payroll deduction so that you don't even think about it.
The point is to get comfortable with minor changes and then slowly up the ante as you go. People often think change must happen almost instantaneously. However, long-term success is more likely to happen when you slowly build yourself up to your final goal.
Celebrate Progress
It's important to celebrate your progress along the way. Very rarely will you accomplish your goal without some hiccups. While you may feel you don't deserve to celebrate until you reach your set goal, there are reasons why honoring the little victories along the way are important.
1. Increases Your Motivation – Even if you haven't reached your goal yet, taking time to pat yourself on the back for moving in the right direction is much-needed. After all, it takes dedication and determination to reach your goals. By celebrating the small wins, you're essentially confirming that you are on the right track and doing a great job of getting there.
2. Boosts Your Confidence – By celebrating your progress along the way, you're proving to yourself that you can do it. Even though you may hit some obstacles, you'll never move forward if these consume you. So, by giving yourself a high-five for how far you've come, despite the setbacks, your confidence will begin to build, and you'll continue to move towards your end goal.
Dealing with Setbacks
If you fall off track, as many people do when attempting to change their habits, don't get discouraged. Pick yourself up, and remember you are human. Take a moment to identify what caused you to fall off track. Learn from this experience and find ways to prevent it from happening again. Remember, your goal is progress – not perfection.
Take charge of your success in the New Year. Begin by setting achievable goals, and then focus on what small changes in your habits you can make. Remember, small wins help boost your confidence – proving to yourself that you can do it. And it gives you the motivation to push yourself just a little further. As a result, the cycle will repeat, and you'll grow.
If you're interested in setting up a savings account to save more or would like to incorporate payroll deduction into your savings plan, we're ready to help. Also, take advantage of our Financial Wellness Toolbox, where there are tons of resources and tips to help you save money and more.
© Genisys Credit Union and www.genisyscu.org, 2021. Unauthorized use and/or duplication of this material without express and written permission from this site's author and/or owner is strictly prohibited. Excerpts and links may be used, provided that full and clear credit is given to Genisys Credit Union and www.genisyscu.org with appropriate and specific direction to the original content.