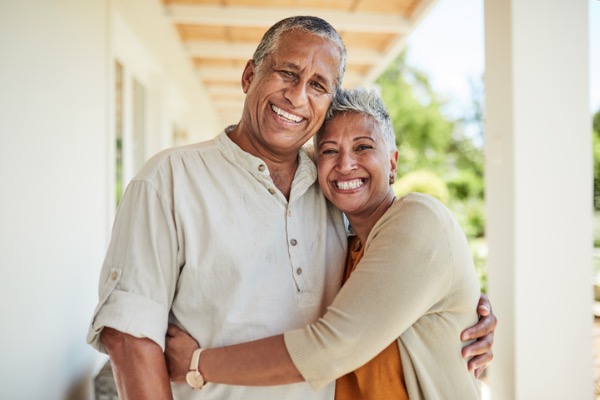 It's a bittersweet feeling when your children spread their wings and leave the nest. As they venture into the world to pursue their dreams, it's time for you to take stock of your financial situation and make some strategic moves. With retirement likely right around the corner, the upcoming years are crucial to ensure you enjoy your golden years.
The following guide highlights eight essential financial steps empty nesters should consider as they embark on this next phase of their lives.
1. Revisit Your Budget
With your children out of the house, your everyday expenses will change. From your grocery and utility bills to transportation expenses, you will surely experience an influx of money. Reassess your spending needs and create a budget that fits your new lifestyle better. Take this opportunity to reallocate funds into your retirement accounts, pay off debt, or rekindle the relationship with your spouse.
2. Boost Your Retirement Savings
As your financial obligations shift, now is the ideal time to reexamine your retirement strategy. With a decrease in everyday spending and most professionals moving into their peak earning years, you should have more funds to set aside for your golden years. Meet with your financial advisor and discuss your options. For example, you can take advantage of catch-up contributions in tax-advantaged accounts for people ages 50 and older.
3. Reevaluate Your Living Space
Once your children move out, you can repurpose your home to fit your needs and lifestyle better. For example, the "teen bonus room" could be turned into a home office. Or you might turn a bedroom into a guest room and spend more time with old friends or caring for aging parents.
Another popular move is to downsize your living space. Many empty nesters find they have too much house and make downsizing a part of their retirement plan. A smaller home brings lower housing costs, including utilities, insurance, and property taxes – savings that can be applied to retirement accounts.
You may also consider refinancing your mortgage. If you have additional money available, you could refinance your home loan for a shorter term – allowing you to pay it off quicker and reduce the interest you pay.
4. Reassess Your Insurance Coverage
Empty nesters should reexamine their insurance coverage now that their children are no longer financially dependent upon them. Review your life insurance policies and determine whether they align with your financial needs. Also, with your children likely no longer driving your cars daily, you should revisit your auto insurance coverage.
5. Plan for Healthcare Costs
Healthcare expenses continue to rise and tend to increase significantly as people age. Review your health insurance coverage and consider looking into additional options for the future. For example, assisted living facilities are costly and are typically not covered by Medicare or traditional health insurance plans. You might consider long-term care plans or Medicare supplemental coverage. Planning for these expenses early can help offset more expensive costs down the road.
6. Prioritize Estate Planning
Before reaching your golden years, you want to ensure your estate is in order. This includes updating your will, designating beneficiaries on your financial accounts and life insurance policy, and obtaining powers of attorney. It provides peace of mind to you, your spouse, and your children knowing your assets are protected, and your final wishes are documented.
7. Eliminate High-Interest Debt
Caring for children often means non-stop expenses. Credit cards have become the go-to source for busy parents because they're so convenient. However, many cards, such as store-sponsored credit cards, come with extremely high-interest rates that can drain your budget. Focus on repaying your credit cards and other high-interest debts. Eliminating these costly interest payments can free up even more money for different needs.
8. Pursue New Financial Goals
Parents often put their own dreams and aspirations on hold as they raise their children. Now that your kids are out of the house, you might consider revisiting these goals – or creating new ones. For example, you may want to return to school, start a business, or travel the world with your spouse. With additional funds in your account, now could be the best time to pursue these dreams.
Transitioning to empty nesters can be bittersweet for parents. However, letting your children leave to pursue their goals and dreams is essential. You did a great job raising your kids, and now it's time to focus on you and your goals.
If you're interested in a second opinion on your retirement plan or would like to explore refinancing your mortgage or downsizing, we're ready to help. Please stop by any of our convenient branch locations or call 248-322-9800 extension 5 to speak with a team member today.
© Genisys Credit Union and www.genisyscu.org, 2023. Unauthorized use and/or duplication of this material without express and written permission from this site's author and/or owner is strictly prohibited. Excerpts and links may be used, provided that full and clear credit is given to Genisys Credit Union and www.genisyscu.org with appropriate and specific direction to the original content.