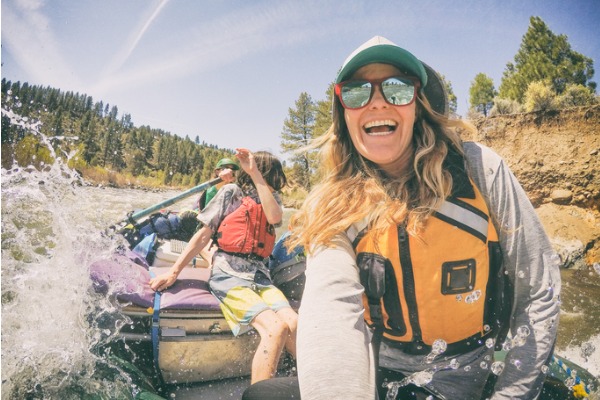 Everyone deserves a nice vacation. It's your chance to get away from the daily grind, relax your mind, and create memories with your friends and family. While the destinations to choose from are limitless, your budget is most likely not.
Whether traveling in state, cross-country or across continents, there are many ways to save money while on vacation. Here are 10 tips to help ease your vacation planning and make your hard-earned money go further.
How to Save Money on Vacation
Open Up a Vacation Savings Account. First and foremost, consider opening a savings account dedicated to your vacation. This tactic helps keep your vacation funds organized and makes it easy to create a realistic budget.
Create a Vacation Budget. If you head off on vacation without a budget in place, you will regret it later. People tend to overspend when they're having fun. Create a reasonable budget for your trip and set spending limits to avoid a hefty credit card bill. Need help creating a budget? Check out this resource.
Plan Early. The sooner you begin planning your vacation, the more likely you are to score travel deals. Keep an eye on airfare prices – you'll typically save more the further out you book. Travel tip: it's often cheaper to fly on weekdays than on weekends.
Pack Light. Packing lightly can help you avoid checked-bag fees on airlines. As a bonus, you can move around easier with lighter luggage – making it easier to use public transportation options.
Avoid Foreign Transaction Fees. Some financial institutions charge foreign transaction fees every time you use your credit card in a foreign currency. Before traveling internationally, check if your credit card offers no foreign transaction fees, if so, use this card to pay for items on your trip.
Research Free Events & Attractions. Before heading off on your trip, spend time researching local events at your destination. In addition to free family and community events, many museums have free or discounted days for the general public.
Make Lunch Your Main Meal. Eating out is typically one of the most expensive parts of a vacation, especially when traveling with a family. If you want to experience local restaurants, consider going for lunch. Many restaurants have lunch menus set at a much lower price.
Collect Experiences, Not Things. Instead of buying costly souvenirs that can weigh down your bags and increase costs with the airlines, focus on experiences. Experiences are more meaningful and create memories that will last a lifetime.
Consider All Lodging Options. Explore all options when it comes to lodging, including hotels, motels, hostels, owner-hosting sites, campsites, and bed and breakfasts. Always make sure to compare available amenities. For example, a place with a kitchen may cost more, but you could save significantly by cooking your own meals.
Travel Off-Season. Traveling during the off-season is a great way to make your budget go further. Airlines and hotels tend to drop their prices when there is less travel demand.
While planning a vacation is exciting, you may be surprised by how quickly the costs can add up. But, with a little bit of planning, it's easy to find ways to save and make your budget go further.
If you're interested in opening a Savings Account specifically for your vacation or want to review vacation loan options, we're here to help. Stop by any local branch location or give us a call at 248-322-9800 extension 5 today.
© Genisys Credit Union and www.genisyscu.org, 2022. Unauthorized use and/or duplication of this material without express and written permission from this site's author and/or owner is strictly prohibited. Excerpts and links may be used, provided that full and clear credit is given to Genisys Credit Union and www.genisyscu.org with appropriate and specific direction to the original content.