Fraud Protection

Card Fraud Detection
If suspicious transactions, or transactions that do not fit your normal spending pattern, are noticed on your Genisys card you may receive an automated call from Genisys Card Member Security.

If you are contacted by our fraud protection team, you will be asked to verify transaction information and the following may occur:
Your card will be blocked if it is determined that a fraudulent transaction has been attempted using your card. This will eliminate further fraudulent transactions from being attempted.

The Card Member Security Team may verify the last four digits of your card and the name on your card. They will never ask for your Genisys Account number or your PIN number.

If we are unable to reach you by phone, a temporary block may be placed on your card until we are able to contact you to validate transactions.

Keep Contact Information Updated
It is important to keep your contact information up to date so that our fraud protection team is able to call you when necessary. Please contact Genisys or visit the Profile section of Online Banking to get your records updated. If you only have a cell number be sure to list that as your primary home phone number.

Traveling with Your Cards
To insure that your card is not restricted while you travel, please notify our office at 248-322-9800, ext. 1265. We can note your account and help reduce the need for the Fraud Protection Team to contact you if they notice a different spending pattern.

If you ever have any questions on a phone call or message that you have received regarding fraud on your account please contact Genisys directly at 248-322-9800, ext. 1265
You can contact the Fraud Prevention Team
24 hours a day at (888) 241-2440.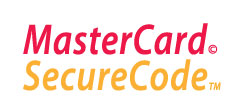 Genisys Credit Union is now offering MasterCard® SecureCode™. MasterCard® SecureCode™ puts you in control when shopping online. Only you can approve purchases using your private SecureCode™.
Enroll in MasterCard® SecureCode™



Get that extra layer of protection with Verified by Visa, a safer way to use your Visa card online.
Learn more about Verified by Visa and sign up for free!
Go to main navigation