My Medical Champion
Connect with a doctor or nurse anytime, anywhere.
My Medical Champion offers unlimited medical advice, healthcare services and more from your smartphone or tablet via a new app. Get a 30-day free trial with your Genisys Credit Union Mastercard today!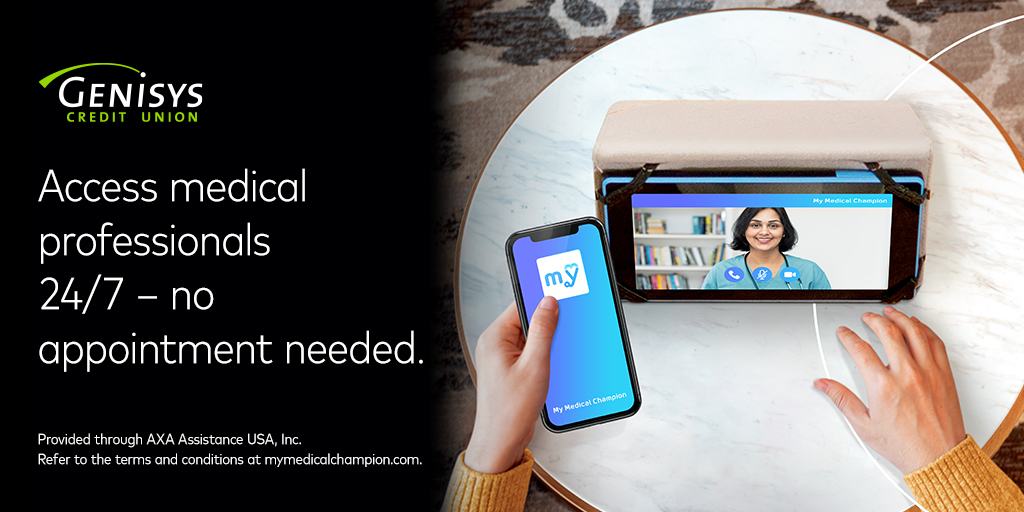 Enroll today to access these great healthcare resources: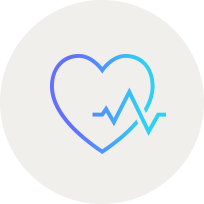 Virtual doctor visit
On-demand or scheduled appointments for unlimited care visits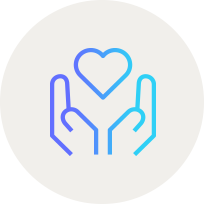 Personal medical bill advocacy
Support and guidance with all your medical bills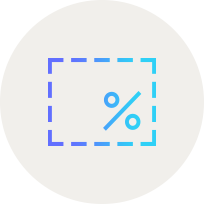 Network card*
Your discount card to access savings nationwide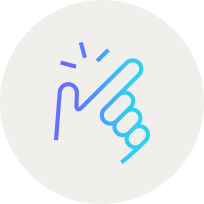 24/7 access
Anytime day or night, you can speak or chat with a registered nurse
Stay connected - no appointment necessary! Register now and download the My Medical Champion app
Provided through AXA Assistance USA, Inc. Refer to the terms and conditions at: https://mymedicalchampion.com/terms-and-conditions.
*This discount medical program is NOT insurance. As a member of My Medical Champion, you are a participant in a Discount Medical Program, this discount medical program is not a Qualified Health Plan under the Affordable Care Act. This discount medical program does not meet the minimum creditable coverage requirements under M.G.L. c.111M and 956 CMR 5.00. The discount medical program provides discounts at certain healthcare providers for medical services. When using the discount medical program network, it does not make payment directly to the providers of medical or ancillary services. You are obligated to make payment for services, but you will receive a discount from those providers contracted with the discount medical program card. The range of discounts for medical or ancillary services offered under the discount medical program will vary depending on the type of provider and products or services. A written list of participating providers is available upon request. You may cancel the discount medical program within thirty (30) days after the effective date of your participation or receipt of your ID card, whichever is later, and receive a full refund less a minimal processing fee if applicable. After the first thirty (30) days, you may cancel participation to the discount medical program at any time and if you have pre-paid any membership fees, the prepayment will be refunded on a pro rata basis for the unused months. The name of the licensed discount medical plan organization is Access One Consumer Health, Inc., 84 Villa Rd, Greenville SC 29615 www.accessonedmpo.com. This plan is not available in AK, MT, RI, TN, UT, VT, & WA.
Go to main navigation