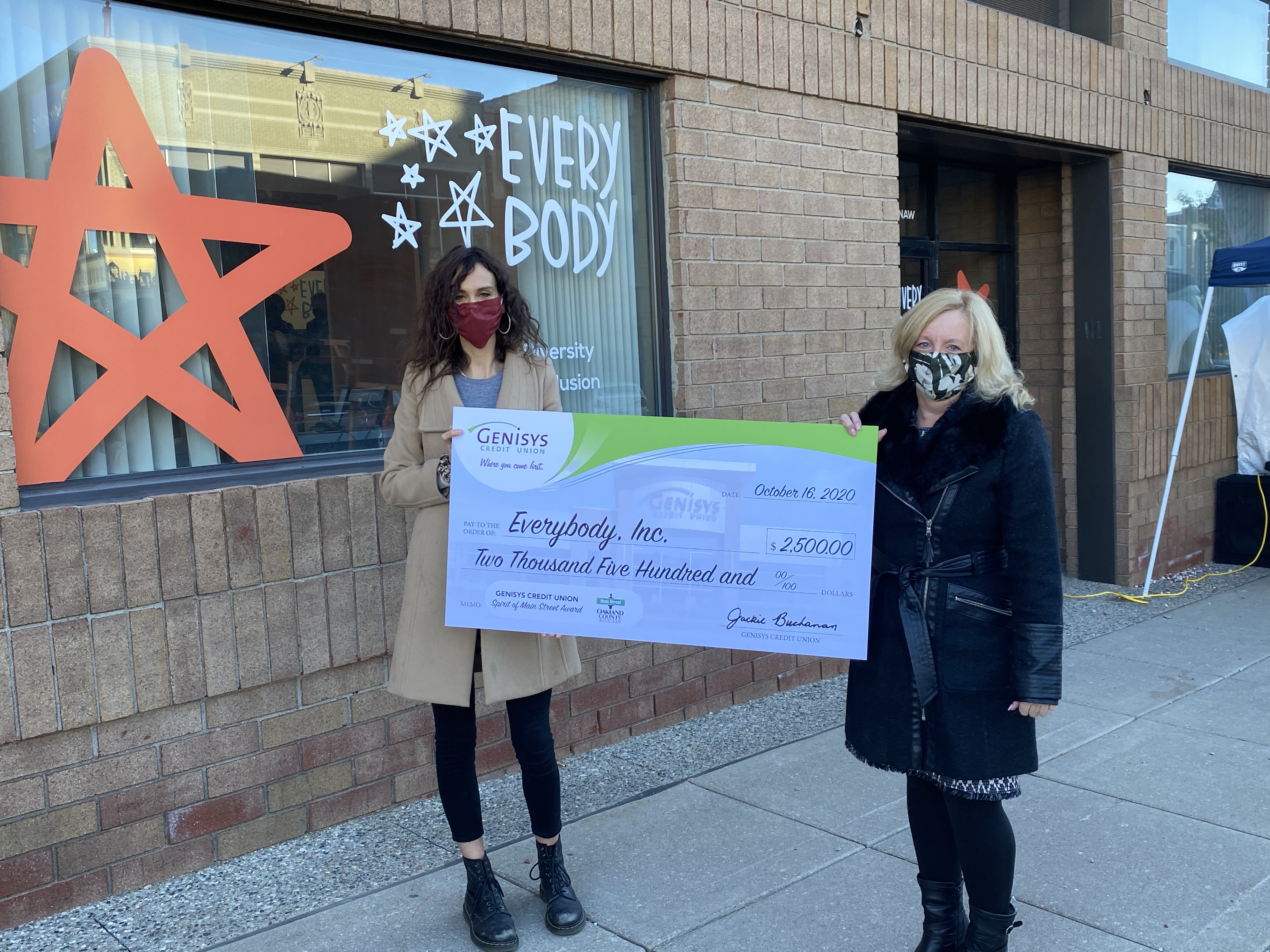 Genisys Credit Union with Main St. Oakland County awarded five area businesses and a downtown development authority micro business grants as part of their Spirit of Main St. Grant Start-Up program.
The Marketplace in Berkley, Maruca's Kitchen in Holly, 20 Front Street in Lake Orion, Cookies and Cream in Lake Orion, Everybody Inc. by Dutton Farm in Pontiac, and the Ortonville Downtown Development Authority have been awarded. These grants will help support their expanding business initiatives and provide a financial boost from impacts by the coronavirus pandemic.
"We are proud to partner with the Main Street Oakland County to be able to provide small businesses the opportunity to build stronger local economies and communities," said Jackie Buchanan, President & CEO of Genisys Credit Union. "The funding of these grants support small businesses, especially in times of economic downturns, to ensure area downtowns are destinations for residents and visitors alike."
One of the recipients, Everybody Inc. by Dutton Farm, used their grant for signage in their new location inside McLaren Oakland Hospital's Administrative building in Pontiac. Everybody Inc. creates natural, high-quality bath and body products, but their mission is to place a focus on providing long-term solutions to chronic unemployment for people with disabilities. On October 16th, Genisys was proud to take part in their ribbon-cutting ceremony and looks forward to seeing them succeed in their new location.
This is the third year Genisys has partnered with Main Street Oakland County to provide the grants, which can be used for a variety of needs such as payroll to paying vendors to structural improvements. Earlier in the year, Trails Edge Cafe in Wixom, the Liberty Bar in Pontiac, and Union Joints Restaurant in Clarkston received grants.