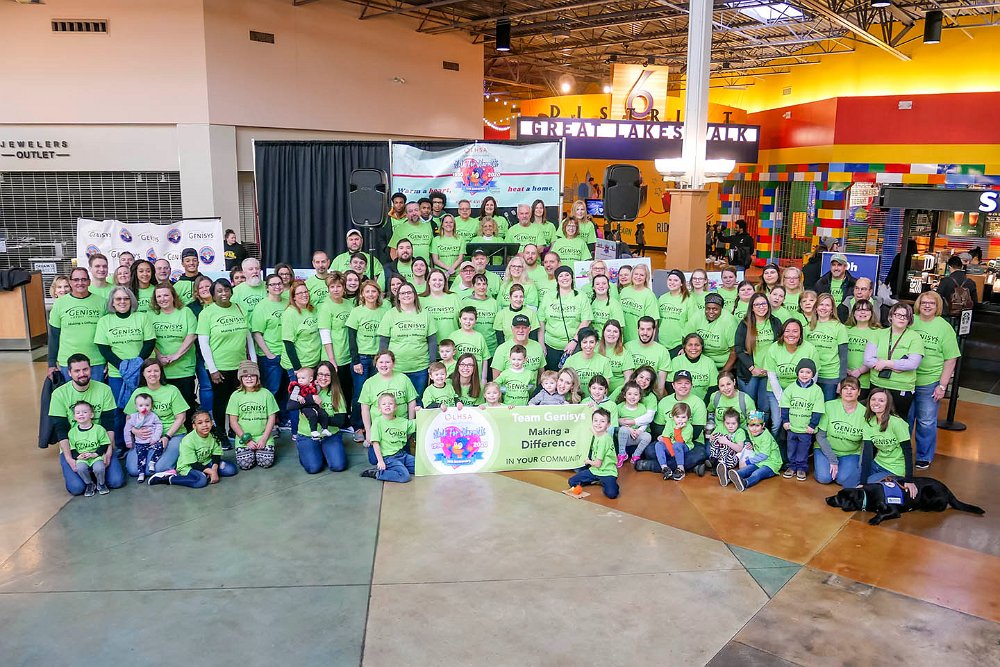 Genisys Credit Union has been voted "Best of the Best" in the Oakland Press Readers Choice Awards for Credit Union, Financial Advisor, and Mortgage Lender. The credit union would like to extend a thank you to all that took the time to vote to make this opportunity possible.
"Recognitions like 'Best of the Best' affirm our continued efforts to provide service excellence for our members," said Jackie Buchanan, President & CEO of Genisys Credit Union. "We work to create an environment where members can focus on their financial health through personalized services, tailored products, and competitive rates while investing in the communities in which they live & work by concentrating on financial education, non-profit giveback, and event sponsorships."
They have been recognized as Best Credit Union and Mortgage Lender for 12 consecutive years and Best Financial Advisor for five.
Built on the principle of putting members first, the credit union gives back to their members with Genius High Yield Checking, which pays an annual percentage yield (APY) of 4.07% and offers debit card rewards. For those 18 and under, they have a High Yield Youth Savings with an APY of 5.12% on balances up to $500.
"This account aims to help our youngest members grow their savings while learning the important role finances play in their life," said Buchanan. With support from the Michigan Credit Union Foundation, the credit union hosts virtual Reality Fairs for students to get a hands-on, interactive experience to advance their financial understanding through realistic approaches to budgeting. They've brought the program to various school districts in Oakland County such as Rochester, Lake Orion, Oxford, Clarkston, and Pontiac.
A mission at the credit union is to invest in the success and vibrancy of their branch areas. Genisys partners with local organizations to support events for community members to attend at little or no cost along with raising funds for non-profit organizations like Lighthouse and Oakland Livingston Human Service Agency (OLHSA). They were proud to increase support in their communities through the pandemic and are working diligently to continue that support.
In 2020, Genisys was voted a Detroit Free Press Top Workplace for the 13th year in a row and a Best & Brightest Place to Work in Metro Detroit. The credit union also ranks in the Top 200 Healthiest Credit Union by depositaccounts.com while also receiving a 5-Star rating from Bauer Financial for safety & soundness. Genisys also had the great honor of receiving the Crystal Award by Raddon, a Fiserv Company. The award recognizes credit unions for achieving a top ten ranking across a scorecard of criteria with honorees ranking in the top 2 to 3 percent of credit unions nationwide.
The employees of Genisys appreciate the "Best of the Best" recognition and look forward to continuing to serve their members and communities.