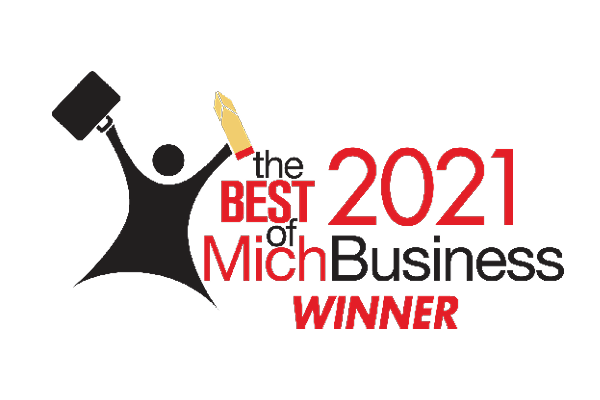 Genisys Credit Union has been named an honoree in the Large Business category for the 2021 Best of MichBusiness Awards hosted by Corp! Magazine. This award celebrates the companies that make Michigan a great place to live and work through their outstanding leadership, commitment to growth, and organizational achievements.
"We are honored to receive recognition from Corp! Magazine as a 'Best of Michigan Business.' The Genisys team is committed to upholding a sound financial and operational foundation in order to maintain a focus on the member experience and product & service excellence," said Jackie Buchanan, President & CEO of Genisys Credit Union. "This award validates and attests to the endless contributions the team makes for continued success. I would also like to extend a 'thank you' to our members for their continued support and for allowing us the opportunity to make a positive difference in their financial lives."
Over the course of 85 years, Genisys has been proud to build their financial strength by creating and maintaining an environment that is built on the commitment to financial strength and performance to grow impactful member relationships. In recognition of this, they were awarded the Crystal Award by Raddon Financial, a Fiserv Company.
This coveted award gives recognition to the top two to three percent of credit unions throughout the nation based on a scorecard of: growth, income, efficiency, margin management, products, and member household relationships. It is an organizational achievement that honors years in the making as it gives recognition to credit unions who use insights to affect direct, impactful action at their organizations.
Additionally, for the past 29 years, the credit union has received a 5-star rating from Bauer Financial, which is held by less than 4% of financial institutions nationwide while gaining the recognition of "Sustained Superiority" and "Best of Bauer". This ensures to the credit union's members that their deposits are held safely, especially in times of economic downturn. These industry accolades pay tribute to their drive to maintaining a strong financial base. It is with a strong financial base that they can create a circular environment where they can advance the financial goals & aspirations of their members, support their team's growth, and be a partner in community.