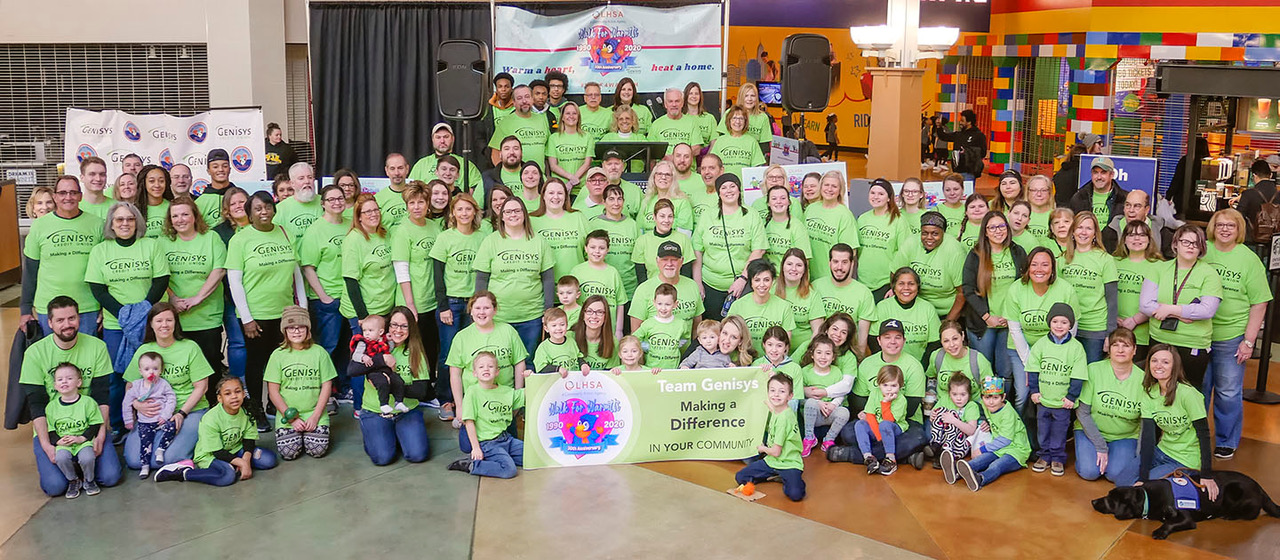 In February members and employees of Genisys Credit Union moved their feet to give others heat at the annual Walk for Warmth events put on by Oakland Livingston Human Service Agency (OLHSA) and Macomb Community Action. Throughout 2019, Genisys Credit Union raised $34,546 to donate to OLHSA and Macomb Community Action for Walk for Warmth.
"We are amazed by the continued support of our members and employees that help us raise funds each year to support Walk for Warmth," said Jackie Buchanan, CEO & President of Genisys. "It is events like Walk for Warmth that allow Genisys to truly make a difference within the communities we serve."
Throughout the year, Genisys staff holds a variety of fundraisers throughout the credit union's branch locations to raise the funds to donate to Walk for Warmth. The money raised stays in their respective counties to assist local families to avoid heat-related emergencies.
"Supporttive programs, such as the Walk for Warmth, are vital for people and communities during economically hard times. The Walk for Warmth has been creating opportunity and hope for families in need for 30 years. We value Genisys Credit Union's commitment to support the community so our neighbors can stay safe and warm during the hard times and move toward thriving economically in the future," said Susan Harding, CEO, OLHSA. "At the February 2020 Walk for Warmth we celebrated Linda Zabik from Genisys for being a Walk community champion for 25 years. She was presented with the Huggy Heart Hero award. A Huggy Heart Hero supports community needs and helps others to learn about important local causes."
Walk for Warmth is an annual indoor walking event to raise funds to help those in need of heating assitance during Michgan's frigid winter months as it is estimated that 1 in 3 U.S. households struggle to pay their energy bills (U.S. Energy Information Administration). The event is put on across the state of Michigan throughout the month of February, as a joint effort between local Community Action Agencies, like OLHSA and Macomb Community Action, and Consumers Energy.