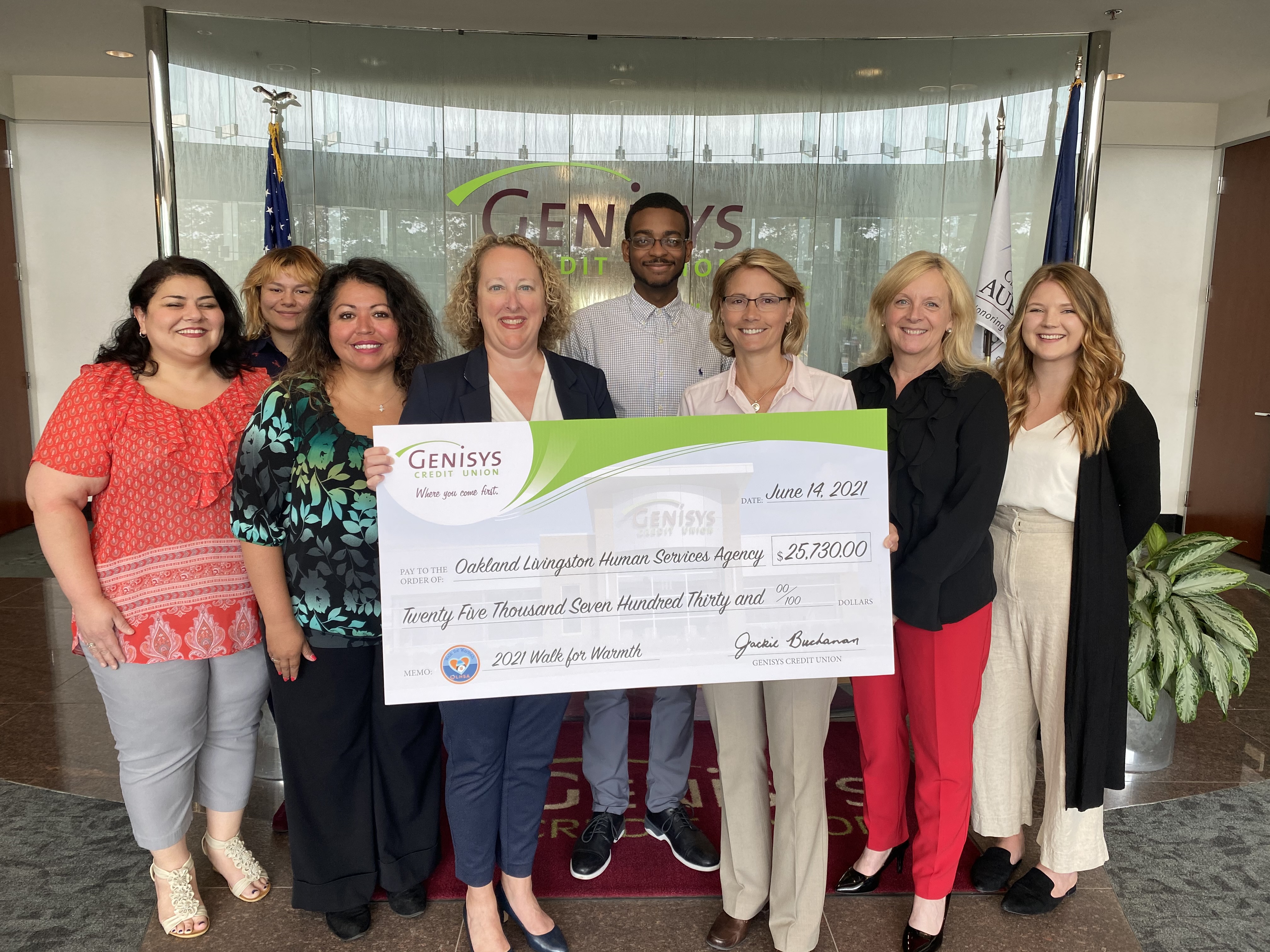 Throughout 2020 and 2021, members, employees, friends and family of Genisys Credit Union raised funds for Oakland Livingston Human Service Agencies (OLHSA) annual Walk for Warmth Campaign. From their efforts, the credit union was able to make a $25,730 donation to OLHSA.
"The past year and a half has brought continued challenges, but I am in awe of the Genisys team & our members for generously donating to support their neighbors," said Jackie Buchanan, President and CEO of Genisys Credit Union. "Service agencies play a vital role in our communities and I am elated to be able to give back to OLHSA to show our support for the services they provide."

During the year, Genisys staff holds a variety of fundraisers throughout the credit union's Oakland County branch locations and their Home Office to raise funds to donate to Walk for Warmth. In a typical year, the funds raised go towards households to help with heat-related emergencies, but as the impact of the pandemic continues funds will also assist with general expenses such as medication costs.
"As an agency we were inspired by our community partner, Genisys Credit Union, who went out of their way to support families and households throughout OLHSA's service areas by making the Walk for Warmth possible in 2021. Walk for Warmth funds were especially important this year as many of our families continue to recover from the pandemic," says OLHSA CEO Susan Harding.
In addition to raising funds, OLHSA's campaign ends with an indoor walking event in late February. Due to COVID restrictions, this year's event was organized to occur outdoors in May. Canterbury Village partnered with OLHSA to host the event.