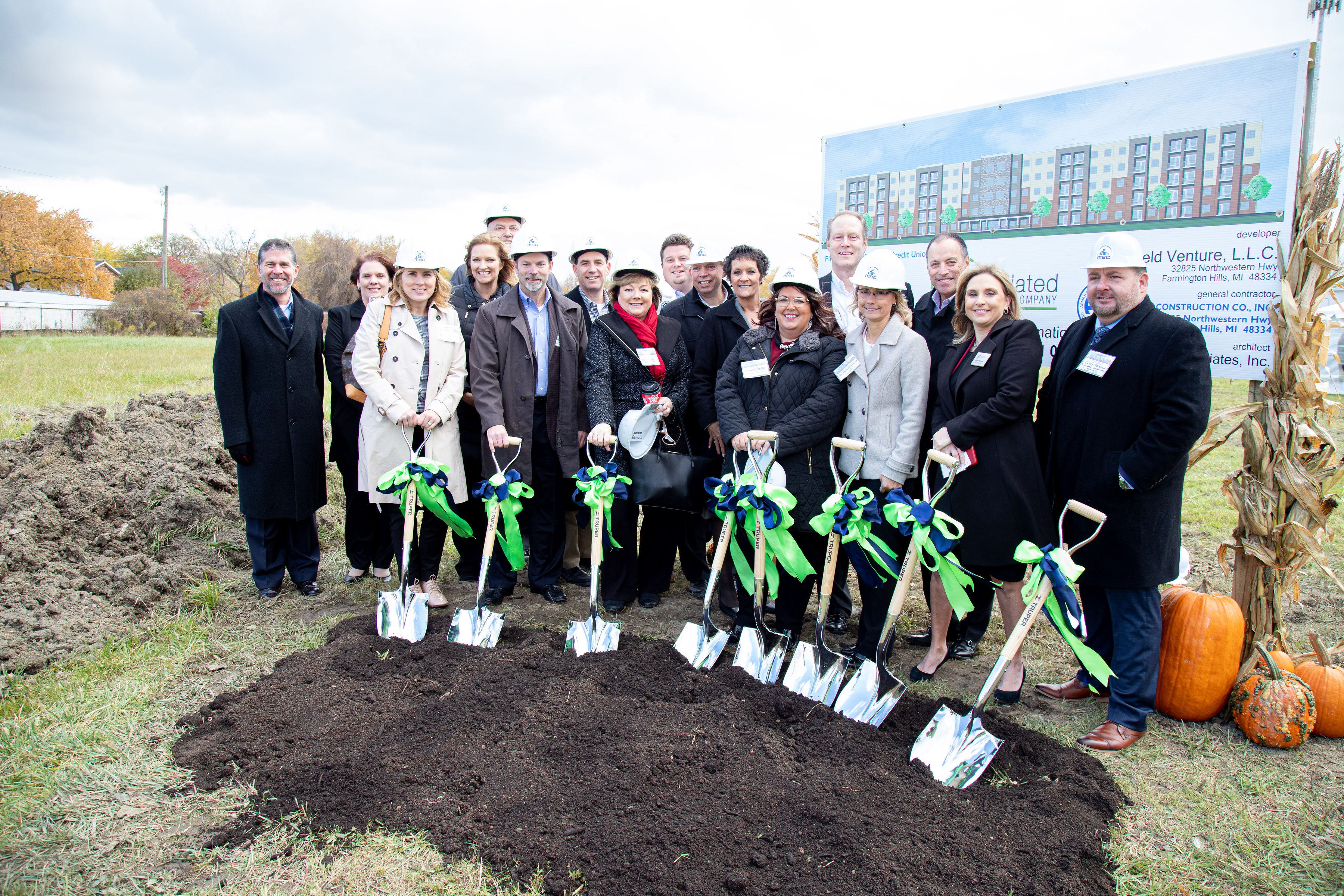 On Tuesday, Nov. 5th, Genisys Credit Union was proud to participate in the groundbreaking ceremony for Garfield Ventures luxury senior living center project - Stonefield of Clinton, which will be located on Garfield Rd. in Clinton Township, Michigan.
"Genisys is proud to be the lead credit union financing this project that will help strengthen the fabric of a Michigan community," said Jackie Buchanan, President & CEO of Genisys Credit Union. "This project will help address the need for senior living options that so many communities are facing now."
Stonefield of Clinton will be a full service, 113 unit senior living center offering amenities such as recreational and social activities, a library, housekeeping, emergency pull cords, transportation services, laundry, a mini-clinic to visit health professionals, and much more.
In addition to financing the Stonefield Project, Genisys provides a great variety of business lending solutions to Michigan businesses including: SBA loans, commercial mortgages, and lines of credit. Along with the variety offered, Genisys offers competitive options on their business loan solutions and believes that investing in entrepreneurs strengthens the economy and builds a better community.
Michigan Business Connection (MBC) is a Credit Union Service Organization that brings Credit Unions together to share the costs and risks of member business lending. It was through the efforts of MBC that several local Credit Unions were able to come together to help secure the additional funding needed for the project.
The Stonegate Development is slated for completion in the Spring of 2021.