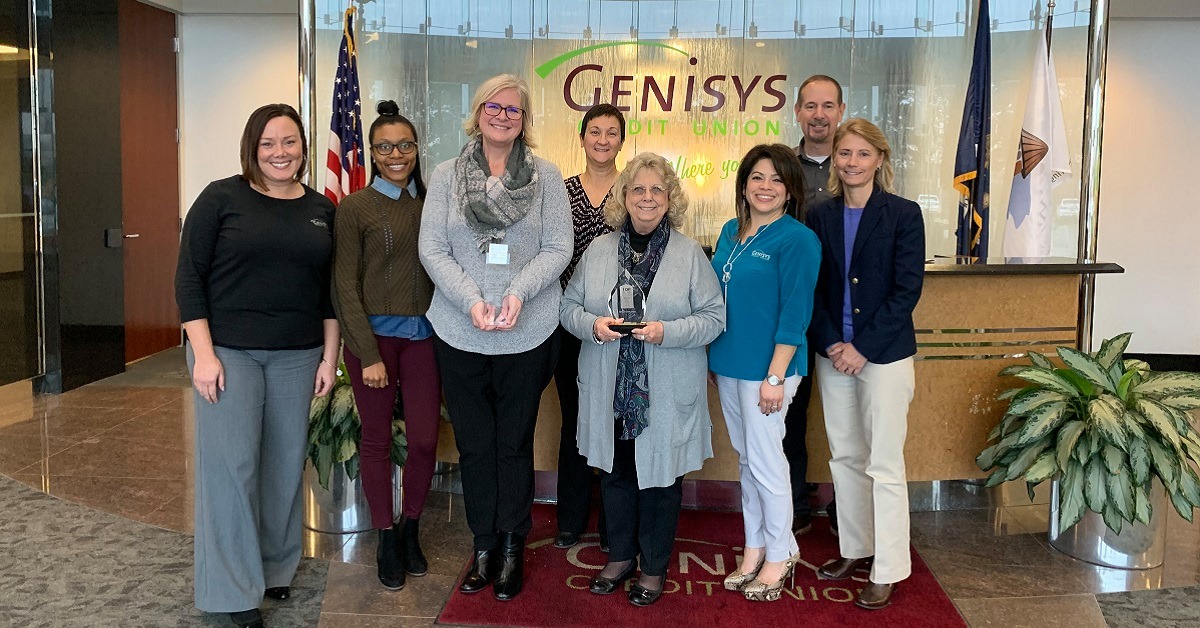 For the 12th year in a row, Genisys Credit Union was named a Top 100 Workplace by the Detroit Free Press, as well as a Best and Brightest Company to work for. These programs strive to recognize the most influential and trend-setting companies in the area.
"Genisys is honored to receive this award," said Jackie Buchanan, CEO / president of Genisys Credit Union. "It is a testament to the commitment of our employees, the culture they have created, and their success."
The credit union is proud to offer flexible work hour arrangements, a generous 401(k) program featuring a five percent company profit-sharing contribution on top of the standard three percent match, tuition reimbursement, generous time off, and comprehensive health insurance plans.
With 32 branch locations and over 220,000 members, Genisys also stays busy focusing on volunteering in the spirit of giving back. In 2018, the credit union-sponsored 978 events while their employees, family, and friends volunteer over 4,400 hours of their time.
The Detroit Free Press partners with an employee research and culture technology firm to send participating employers an employee engagement survey consisting of questions that focus on issues relating to workplace culture such as connection, alignment, effectiveness, and leadership.
Final rankings are based solely on employee survey feedback, and employers are ranked among groups of similar size to most accurately compare results.