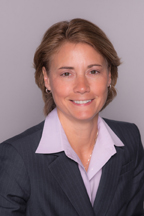 Genisys Credit Union received recognition for the sixth year from DepositAccounts.com, a subsidiary of LendingTree, as a 2021 Top 200 Healthiest Credit Union in America. Out of 2,943 credit unions evaluated, they are ranked in the Top 5% receiving an "A+" health rating.
"Receiving recognition from Deposit Accounts as a Healthiest Credit Union affirms our commitment to upholding a sound financial and operational foundation to best serve our members," said Jackie Buchanan, President and CEO of Genisys Credit Union. "Through personalized services, tailored products, and competitive rates, we work to create an environment where members can focus on their financial health in a way that works for them. We sincerely thank all who make Genisys their credit union of choice."
DepositAccounts.com evaluates the financial health of every federally-insured bank and credit union in the United States once per quarter. To determine bank ranking and recognition, DepositAccounts.com grades each institution on a number of factors, including capitalization, deposit growth, and loan-to-reserve ratios.
"We believe it is important to give consumers a way to evaluate the financial health of their institutions," said Ken Tumin, founder of DepositAccounts.com. "Our list empowers consumers to make informed decisions when selecting a financial institution."
Built on the principle of putting members first, Genisys's financial strength is based on a model of commitment to service excellence and teamwork to ensure they retain the highest marks of safety and soundness.
For the past 29 years, the credit union has received a 5-star rating from Bauer Financial, which is held by less than 4% of financial institutions nationwide while gaining the recognition of "Sustained Superiority" and "Best of Bauer". This ensures to the credit union's members that their deposits are held safely, especially in times of economic downturn. They also received the Crystal Award by Raddon Financial, a Fiserv Company, which gives recognition to the top two to three percent of credit unions throughout the nation based on a scorecard of growth, income, efficiency, and margin management
With a commitment to drive their local economies forward, Genisys upholds the integrity to service excellence to help individuals, families, and businesses manage their finances in a trustworthy, convenient, and economical manner.