On April 29th, Genisys Credit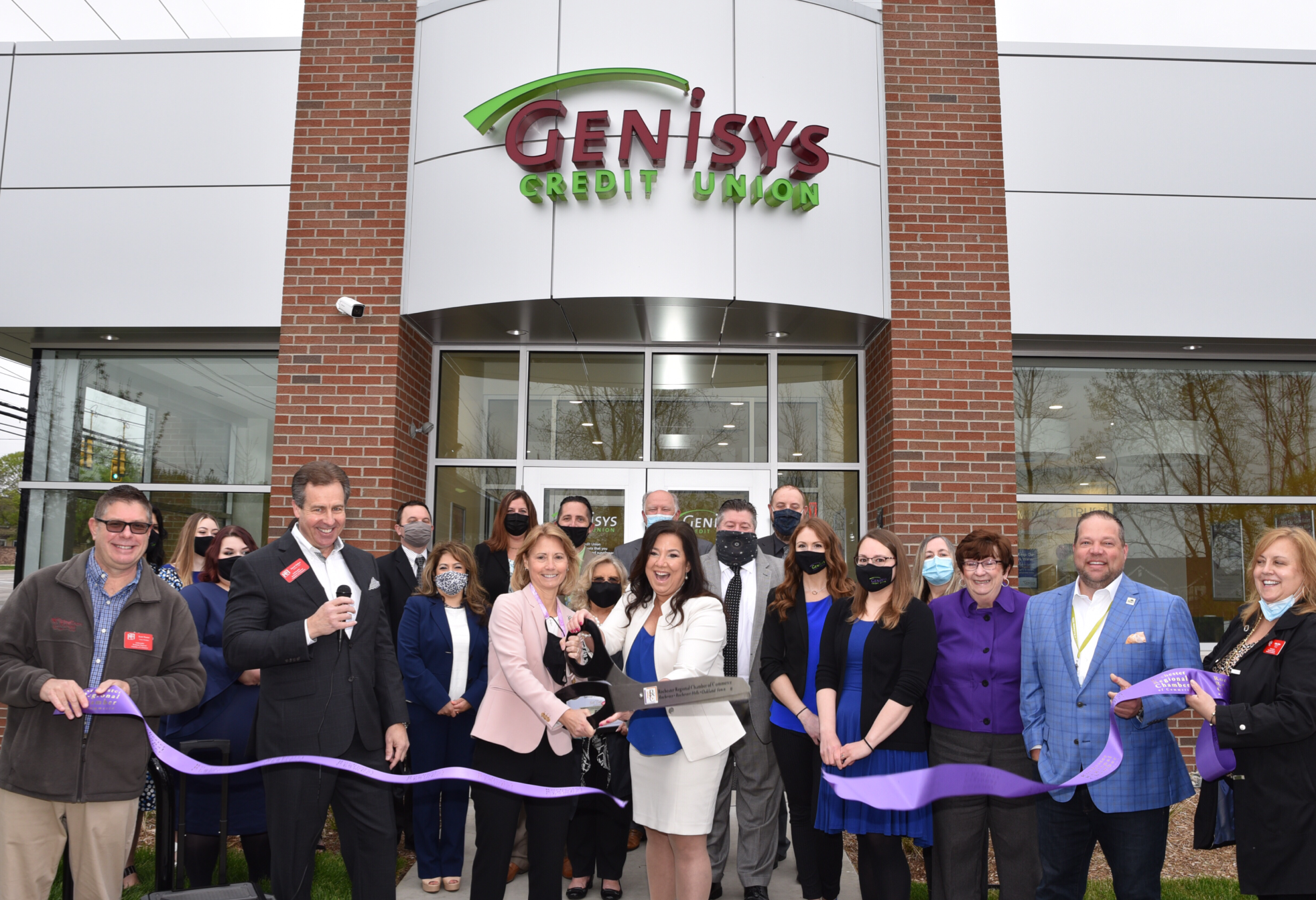 Union celebrated the grand opening of their new branch location in Rochester Hills with a ribbon cutting ceremony. The credit union extends their thank you to the Rochester Regional Chamber for assisting with the opening.
The new branch in Rochester Hills is now located at 1611 S. Rochester Road, between Hamlin Road and Avon Road, just around the corner from its former location on Avon. The new, modernized branch offers the same friendly staff and services, but at a more accessible location.
"For over two decades we've been a part of the Rochester Hills community and are elated to have a new building that will allow us to continue to serve our current members, and welcome in future members at a new location that is easily accessible," said Jackie Buchanan, President and CEO of Genisys Credit Union.
The team at Genisys is excited to help you achieve your financial goals with personalized services, competitive rates, and unparalleled products like Genius Checking, which pays an annual percentage yield (APY) of 4.07% and offers reward points on debit card transactions. For those 18 and under, Genisys offers a High Yield Youth Savings, which lets their youngest members learn the importance of financial wellness and savings while earning an APY of 5.12%.
In addition, the credit union has a mission to support community organizations to help grow the success and vibrancy of the area. Over the years, they've been proud to partner with the City of Rochester Hills, the Rochester Regional Chamber, Rochester Hills Museum at Van Hoosen Farms, RARA Recreation, the Rochester Downtown Development Authority, and Paint Creek Center for the Centers (PCCA).
"Genisys Credit Union has been a longtime supporter of our community and we are pleased to see them growing and reinvesting in Rochester Hills," said Mayor of Rochester Hills, Bryan Barnett.
The team at Genisys looks forward to continuing their dedication and commitment to service excellence by helping families and businesses manage their finances in a trustworthy, convenient, and economical manner while sustaining efforts to give back to their local communities.