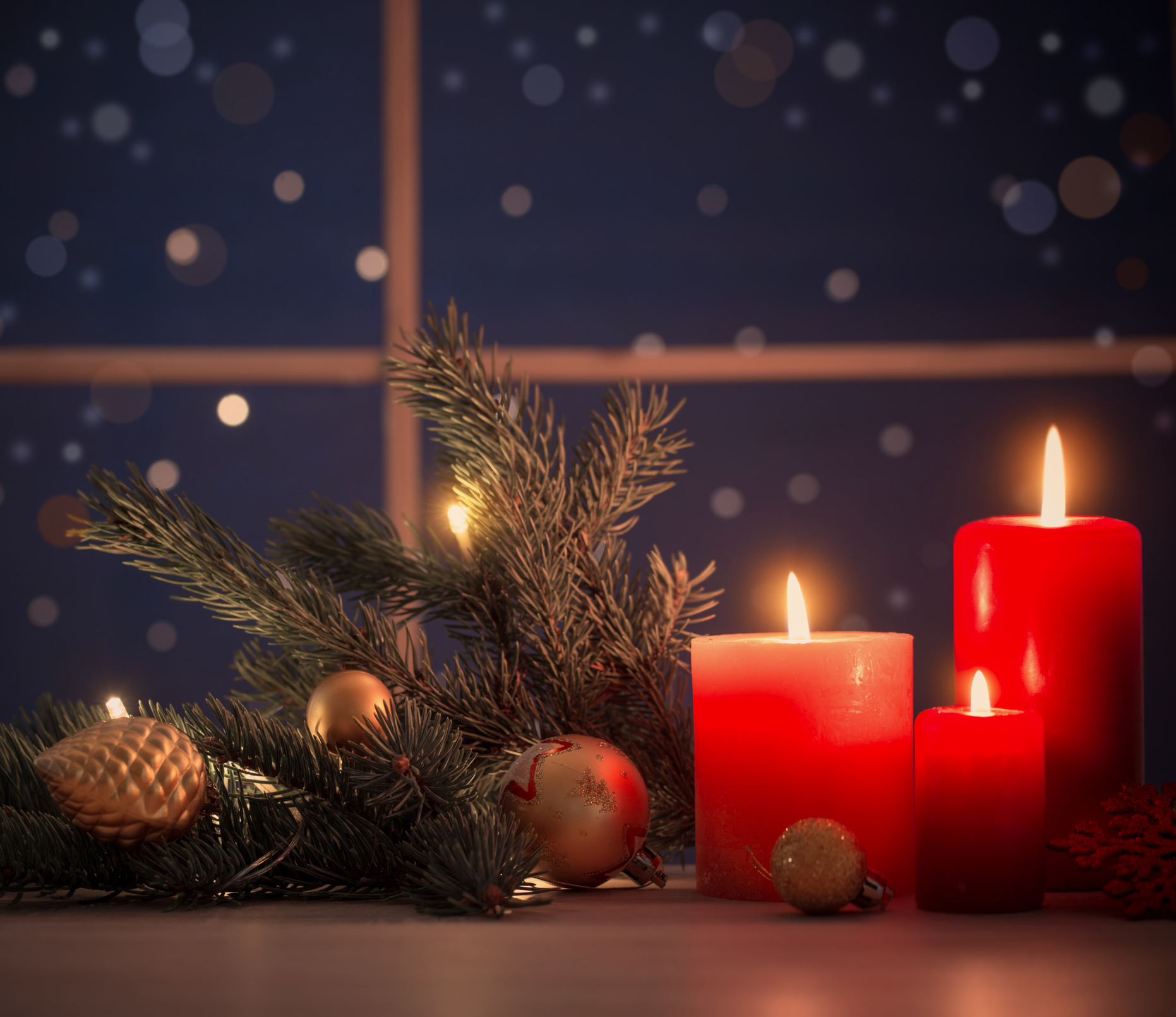 The holiday season is supposed to be a time for relaxing and celebrating with friends and family. Sorry to be a Grinch, but the most wonderful time of the year can also prove hazardous to your health and safety. As temperatures drop and holiday activities pick up speed be sure to keep your family and property as safe as possible. Here's what to keep in mind.
Fire Prevention
Heaters, candles, Christmas trees, and decorations help to make the season cozy and bright. Unfortunately, all of these can increase your risk of a home fire. Reduce the chance of a mishap by keeping anything combustible at least 12 inches away from heat sources or open flames. And of course, be sure to extinguish candles and turn off space heaters when no one is around to monitor them.
Each year, more than 400 residential fires involve Christmas trees, resulting in as many as 40 deaths and 100 injuries. In fact, though Christmas trees cause the fewest holiday-related fires, they account for the greatest percentage of deaths, according to a recent report by the Centers for Disease Control and Prevention. The safest tree is a flame-resistant artificial one.
Break-In Deterrents
If you're heading out for a day of shopping, make sure your vehicle and your home are secure by locking all doors and windows, keeping valuables out of sight and making use of smart safety technology. While it's fun to share your holiday activities with family and friends on social media, don't announce to the online world when you are out shopping or traveling and not actually at home. Maybe you can save that post for when you return home.
Shopping online? Have packages shipped to you at work or ask a stay-at-home neighbor to collect them from your doorstep soon after they arrive.
Road Safety
Now's also the time we start seeing an uptick in traffic volume and accidents. Between busy holiday travel days and possible inclement weather, drivers have a lot to watch out for.
Here are some reminders to keep you safe on the road:
Always wear your safety belt and have children in properly installed car seats.

Plan your route ahead of time

Give your car a winter once-over: Check ignition, brakes, hoses, fan belts, spark plugs, tire air, headlights, battery, and wipers. Carry a shovel, jumper cables, tool kit, and a bag of salt or cat litter for traction.

Don't text or try to multitask while behind the wheel.

Don't use cruise control when the weather is icy or snowy.

Prevent skids by gradually accelerating and decelerating.

Leave plenty of space between you and other vehicles when you can.

Food Poisoning
With all the food made around the holidays, it's a prime time to get sick. Be mindful of preparing meat, poultry, seafood, and eggs especially. Use separate cutting boards and dishes so bacteria can't spread from one food to the next. Make sure ground meat is cooked to 160 degrees, chicken reaches 165 degrees, and whole meat (like steak) gets to at least 145 degrees. Bacteria can start to grow on foods as they drop in temperature so don't leave dishes sitting out for long periods and put away leftovers within two hours.
Stress
Stress around the holidays can be worse than other times because people tend to overcommit themselves," says Jennifer Caudle, DO, a board-certified family physician and assistant professor at Rowan University School of Osteopathic Medicine in Stratford, New Jersey. Women especially find the holidays hard to manage. A study from the American Psychological Association found that 44% of women reported increased stress around the holidays compared to 31% of men. If you feel yourself getting overwhelmed, don't be afraid to enlist some help. Ask others to bring dishes or help you set the table, Caudle suggests.
Practicing good sense at home and on the road means you'll have less to worry about and more time to spend with your loved ones. For added peace of mind, Genisys offers credit union members discounted home and auto insurance through Tru-Stage Home and Auto---it's worth checking out.
© Genisys Credit Union and www.genisyscu.org, 2018. Unauthorized use and/or duplication of this material without express and written permission from this site's author and/or owner is strictly prohibited. Excerpts and links may be used, provided that full and clear credit is given to Genisys Credit Union and www.genisyscu.org with appropriate and specific direction to the original content.

Source:
https://www.health.com/home/your-healthy-holiday-guide
http://membershomeandauto.myhomehq.biz/single-newsletter/seasonal-hazards-to-watch-out-for