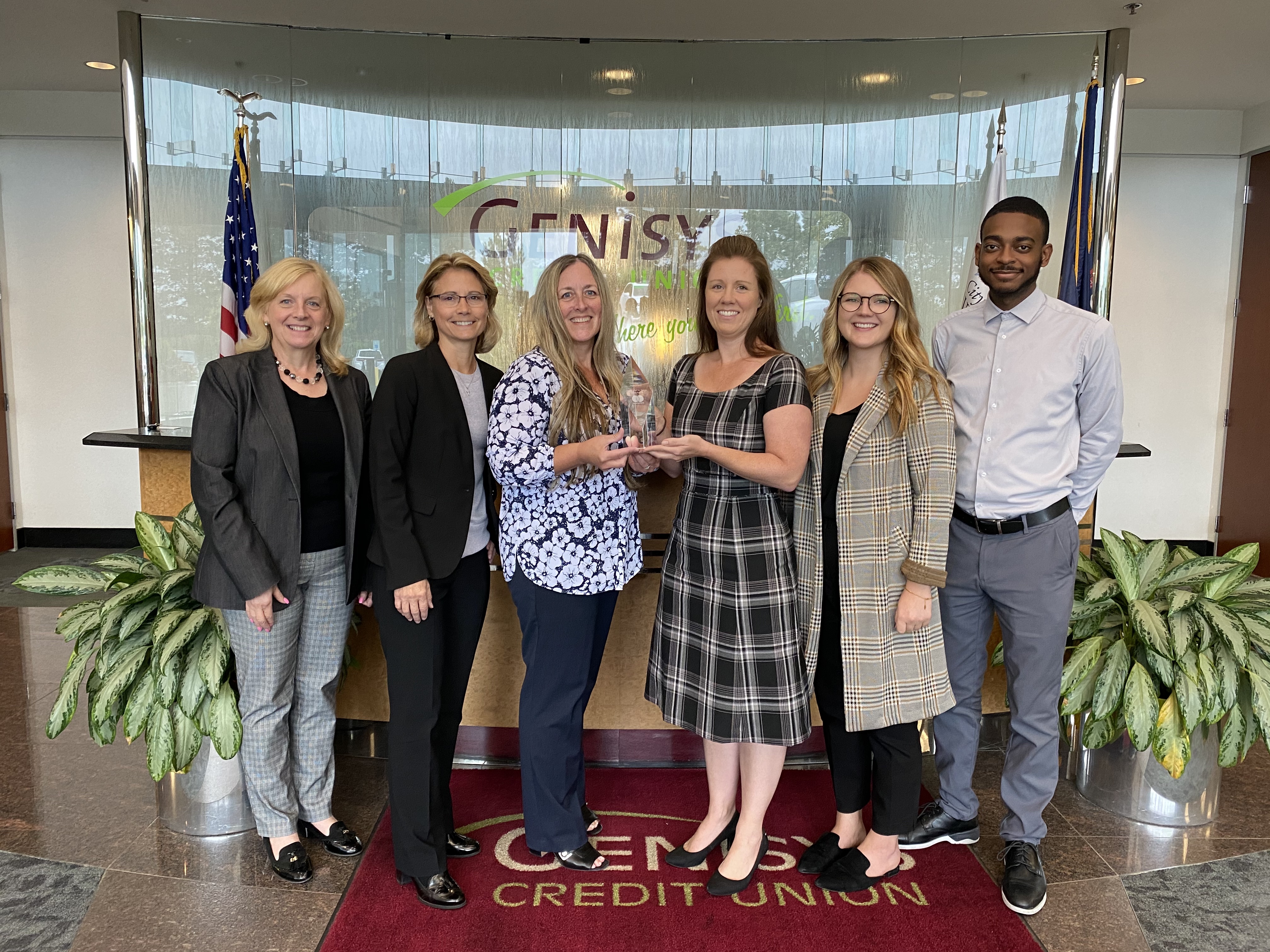 Genisys Credit Union was recently awarded by Mastercard® for their philanthropic efforts as part of their Community Institution Segment Awards. The credit union received the Doing Well By Doing Good Award for the best use of assets in community service and charitable contributions for their Walk for Warmth initiatives.
"Working in partnership with service agencies allows us to be part of an interconnected solution to create an environment for community members who need the support. We are honored to be receiving recognition from Mastercard® for our social impact efforts," said Jackie Buchanan, President and CEO of Genisys Credit Union. "I also want to thank our employees, our members, friends and family for the dedication and enthusiasm they have for our annual campaign. Their efforts are what allow us to continue to make an impact."
For the last decade they have supported Walk for Warmth campaigns in Michigan's Oakland & Macomb counties. The initiative works to help vulnerable households by providing assistance for heating expenses during the winter months. This year Genisys is elated to have donated over $29,000 to benefit Oakland Livingston Human Services Agency (OLHSA) and Macomb Community Action's Walk for Warmth campaigns. To date, the credit union has donated over $338,000 to their programs.
"Mastercard® is impressed by Genisys' dedication to the communities they serve. They've demonstrated a unique and meaningful approach in leveraging their assets and strategies that have positively served and impacted their communities," said Victor Nordenson, VP - Community Institutions, Mastercard®. "We are proud to be their partner."
The heart of the credit union rests in their commitment to community development throughout their branch locations in Michigan, Minnesota, and Pennsylvania. By pursuing event sponsorships, volunteer initiatives, and non-profit fundraising, Genisys has championed themselves as pioneers of community. Upholding this role means ensuring each location in their branch footprint is supported based on the area's unique needs, positively impacting the well-being of their community members.
The credit union will continue to partner with area agencies, ensuring those who need support have access to necessary resources. At Genisys, the team is Committed to Community every step of the way.