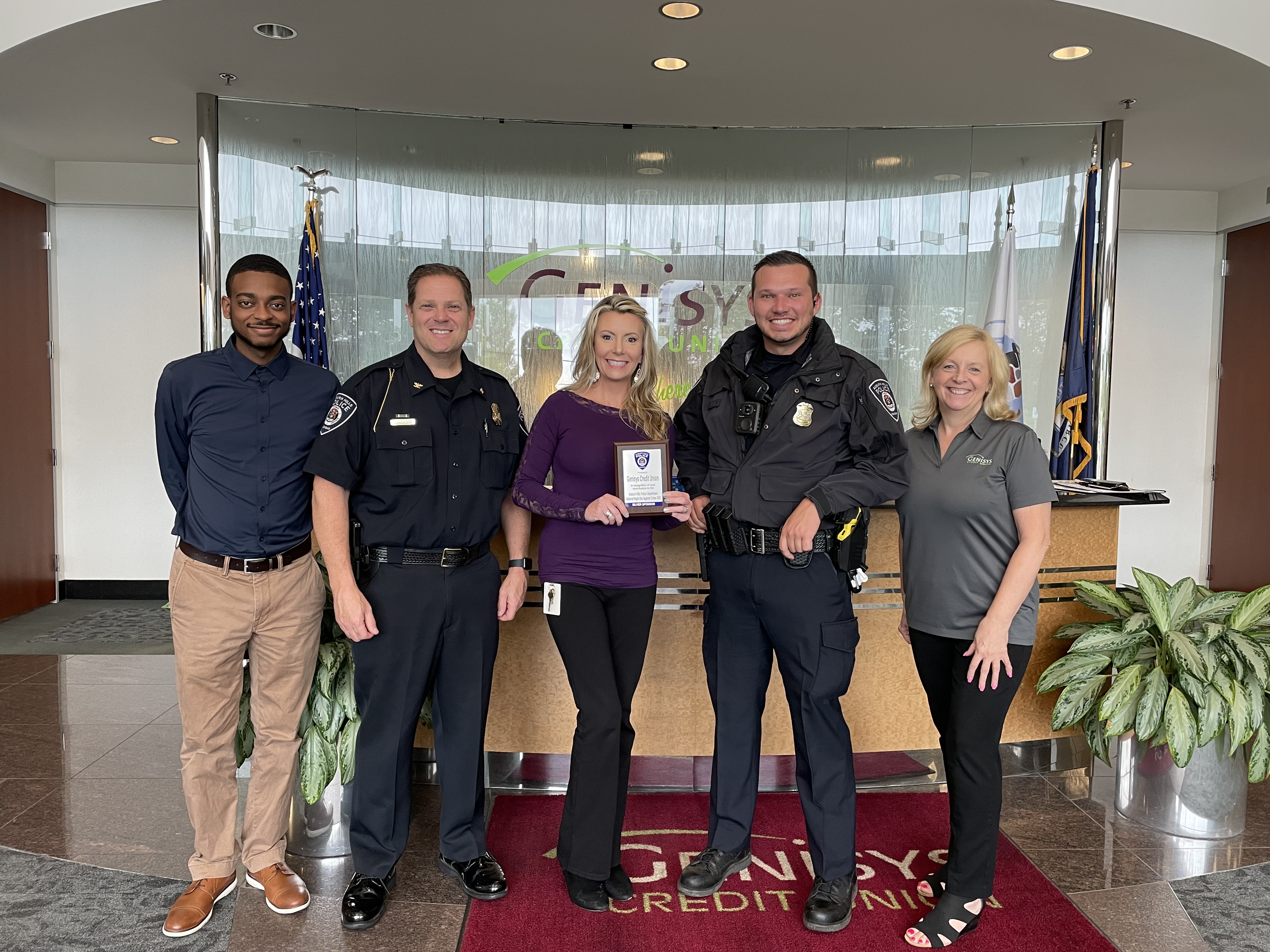 Genisys Credit Union received a certificate and plaque of appreciation in recognition of their support for the City of Auburn Hills Police Department's annual event, National Night Out.
In August, the team at Genisys spent the evening volunteering at the event, where attendees had the opportunity to meet and interact with Auburn Hills first responders, win prizes, and engage in various activities like a rock climbing wall.
"The men and women of the Auburn Hills Police Department are extremely grateful for the continued support from our community partners, especially those like Genisys Credit Union," said Jeff Baker, City of Auburn Hills Chief of Police. "Genisys has long been an enthusiastic partner with us in support of our Community Oriented Policing approach. It would not be possible for us to provide programs such as the annual National Night Out Against Crime without them and others like them. We are proud to have such a strong relationship with our community and we look forward to the continued strengthening of those relationships in the years to come."
National Night Out is a nationwide community-building campaign that promotes police-community partnerships and neighborhood camaraderie in an effort to make neighborhoods safe, more caring places to live.
"It is important to us to partner on opportunities that bridge a connection between communities and safety personnel," said Jackie Buchanan, President & CEO of Genisys Credit Union. "We are elated to work with the City of Auburn Hills Police Department & honored to receive recognition of those support efforts."
The heart of the credit union rests in their commitment to community development throughout their branch locations in Michigan, Minnesota, and Pennsylvania. By pursuing community partnerships, volunteer initiatives, and non-profit fundraising, Genisys has championed themselves as pioneers of community; positively impacting the well-being of their community members.