Credit Union Small Business Loans
Genisys Credit Union believes that investing in entrepreneurs strengthens our economy and builds a better community. Genisys provides a great variety of small business lending solutions to Michigan businesses , including SBA loans, commercial mortgages, lines of credit, and term loans.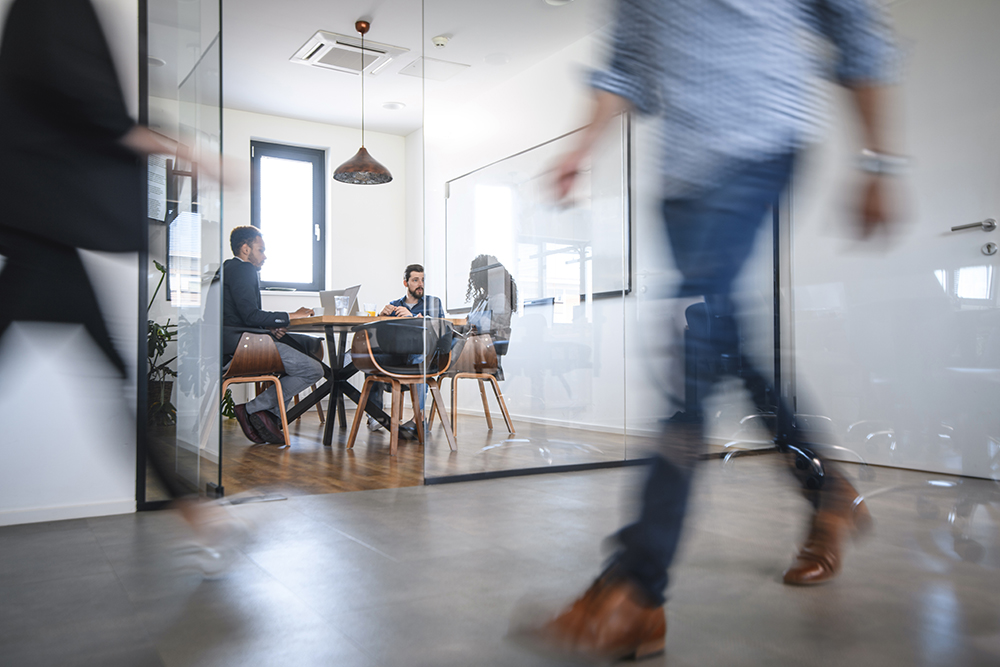 Competitive rates and personal service.
As a credit union, we think you will find the rates on our small business loans & business lending solutions very competitive when compared to loans offered by other institutions.
SBA 7(A) Small Business Loans
7(A) loans from the SBA are multi purpose small business loans, generally issued to start up businesses to help them get off on the right foot.
Generally fixed rates
SBA sets maximum
Extended terms available up to 25 years on real estate
No balloon terms
USDA Loan
Business and Industry (B&I) Loans from the USDA are multi purpose loans for rural businesses in an eligible area. Among acceptable uses are business conversion or modernization, purchase and development of land, or purchase of installation of machinery and equipment.
Generally fixed rate but could also be variable rate
Extended terms available up to 40 years
No balloon terms
SBA Express Loan
Michigan Only
SBA Express Loans are government-backed small business loans that can quickly be issued to your business to help pay for various business purposes, such as inventory, new equipment, and other overhead costs.
Generally a variable rate, but could also be a fixed-rate
SBA sets maximum rates
Extended terms
No balloon terms
Express Loan
Michigan Only
Need some extra funding quickly? We've got you covered with the Michigan Business Loan Express. Our Small Business Express Loans can help you get the funding you need in no time to get your business moving forward.
Loans up to $150,000 for Vehicles, Equipment, or Term loans*
20% down payment required
1 business day decision time
$450 fee rolled into the loan
Borrowers must have ACH and eStatements set up
*Excludes Real Estate, Construction or Line of Credit.
Small Business Line of Credit
Michigan Only
A business line of credit is a flexible loan that allows you to draw money from it as needed, without the same rigid terms as a standard business loan. You can use a small business line of credit for needs such as financing short term asset/inventory, and paying for receivables. Business lines of credit also include revolving:
Variable interest rates (prime + 1 and up)
Interest paid monthly
Annual review/draws as needed
Small Business Term Loans
Michigan Only
Traditional term business loans are one-time capital loans that are repaid at a fixed monthly rate, and can be used to finance the purchase of equipment, vehicles, and other business assets.
Variable or fixed-rate
Average term 5 years
Monthly P&I payments (may have a draw period of interest only)
Commercial Mortgage
Michigan Only
Commercial mortgages work like standard credit union home mortgages, except that the lien is applied towards commercial real estate property used for business purposes.
Variable or fixed-rate
5 - 10 year term
Generally requires 20% down payment
Learn More or Apply for a Genisys Credit Union Business Loan:
Call or visit one of our branches
Call our Contact Center at 800-521-8440, x 5
Small Business Loan FAQs
How do small business loans work?
Small business loans work largely like any other type of loan. A lump sum of money is delivered to your business and can be used to cover a number of expenses such as new equipment, a new location, or even the money needed to open your business in the first place. After the money is delivered, regular monthly payments will be required until the balance of the loan is paid off.
These loans can come in many different forms, such as mortgages to buy new property for your business, loans to buy needed equipment, startup loans to get your business started, or even a flexible line of credit to provide a little extra cash whenever your business needs an influx of funding. Generally, these loans are taken out in the name of your business and not in the name of the owner or any individual employee, although this can change depending on each business' distinct circumstances.
How does a business line of credit work?
Small business lines of credit tend to be more flexible than standard loans, as they don't offer as strict of a term or limit on what you can borrow or when. As opposed to a traditional business loan, where the entire amount of money is delivered upfront, a line of credit offers you a total credit limit that can be borrowed against at any time. Your repayment terms will frequently vary depending on how much of your credit is being utilized at one time, and you will have access to this credit until the limit is reached. This differs from standard loans, where the total amount of the loan is delivered upfront and the monthly repayments rarely, if ever, change.
How do commercial mortgages work?
Commercial mortgages are similar to standard home loans or mortgages, in that they are liens placed on a property to help purchase the property for use. The primary difference is that these mortgages can only be used for commercial spaces, such as offices, garages, or restaurant locations, as well as for construction or renovation on an existing space.
As a result, these mortgages are only available to certain types of businesses, such as LLCs or S-class businesses, and not individuals. While the application process and purchasing process may be similar, commercial mortgages cannot be given out to individuals, nor can commercial mortgages be used to purchase residential properties.
What are typical small business loan terms?
Small business loans have a lot of variety and flexibility in their terms, all depending on the type of loan in question. For example, many commercial mortgages or business real estate loans can have terms from 5-10 years depending on the amount of the loan and various other factors involving the business' finances. Many loans for small businesses tend to have a term of 5 years on average, although this can change depending on the business' unique circumstances.
Business lines of credit stand out in this regard, as they tend to be reviewed annually similar to a credit card instead of having a set term date like a loan does.
Who is eligible for small business loans?
Small business loans can take many forms, and as a result the eligibility can change depending on the specific loan in question. Generally, small business loans are based on either your personal credit or business credit score, depending on if your business is already operating and/or has been around long enough to establish a business score. If you're looking for a loan to start your business, then the loan you take will initially depend on your personal credit score, whereas loans taken out in the business' name will depend more on the credit score of your business and a number of other factors.
In short, nearly anyone can be eligible for a small business loan depending on a number of factors, but each financial situation will be different.
How do I apply for a small business loan?
Whatever kind of small business loan you need, Genisys Credit Union can help take you through the process. Whether you're looking to finally start your own business, or you're the owner of an existing business looking for a little extra money, apply for a small business loan online or visit any one of our locations today to get started!
(Line of Credit and Small Business Term loans (Micro Business Loans) are available for business owners in all states. Commercial Mortgage and SBA loans are only available to business owners in the state of Michigan.)
Go to main navigation