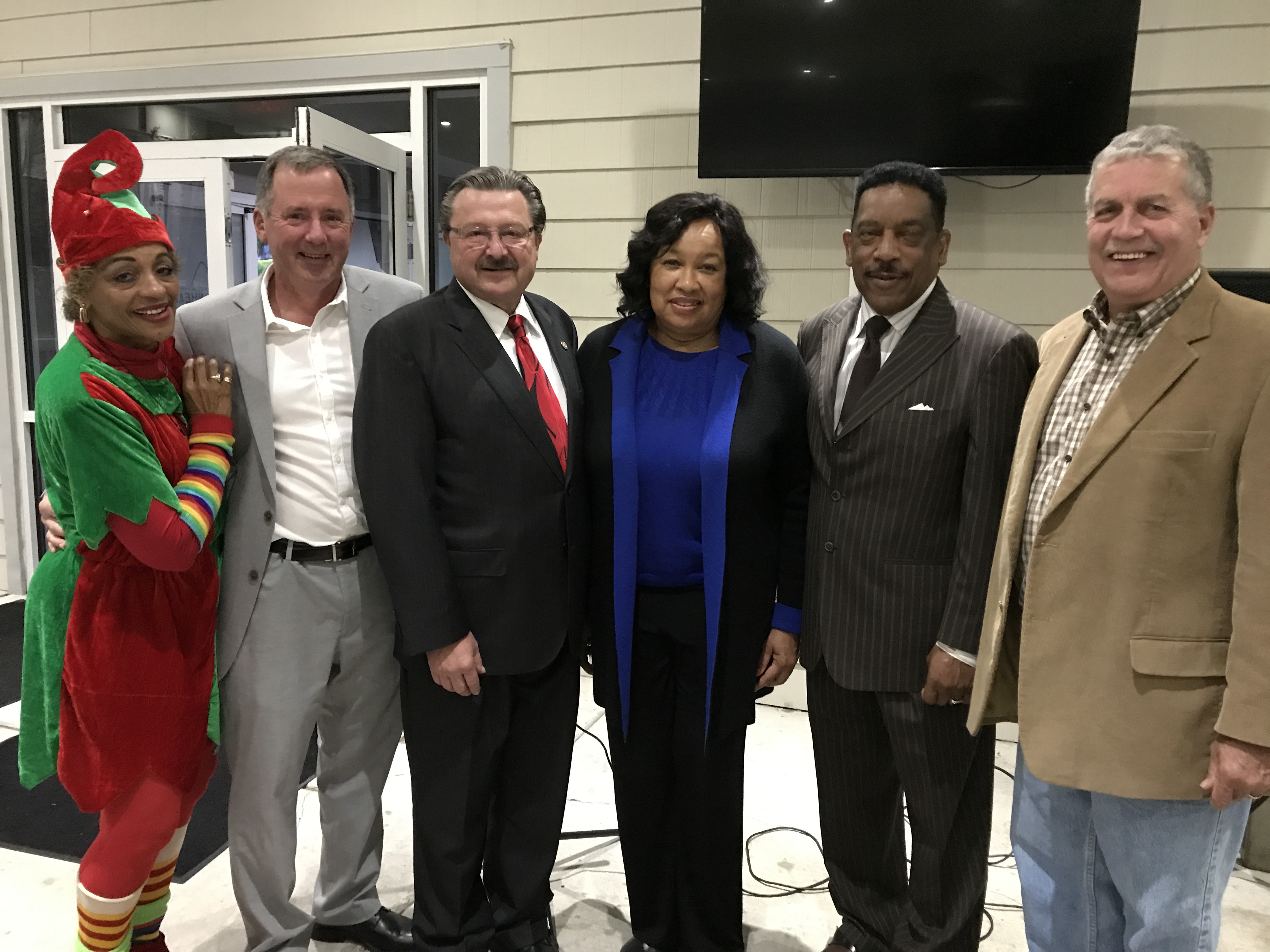 The Greater Pontiac Host Committee is excited to announce Genisys Credit Union, Lee Industrial Contracting, and Oakland County Michigan Works as Presenting Sponsors of this year's Holiday Extravaganza. The 36th Holiday Extravaganza will take place in Downtown Pontiac on Saturday, December 2.
Holiday Extravaganza has officially kicked off their season of Holiday fun by holding the Elf Magic Gala on October 13 to raise funds for the December celebration. Holiday Extravaganza is a collaborative event between the communities of Auburn Hills, Pontiac, Waterford, and White Lake. Each year, these communities bring together children and families to kick off the holiday season.
"Genisys is proud to provide a free community event for our neighbors in Auburn Hills, Pontiac, Waterford, White Lake and their surrounding communities," said Linda Zabik, Manager of Corporate Social Responsibility at Genisys Credit Union. "Holiday Extravaganza is the perfect opportunity for people to bring the whole family out to celebrate the holiday season together and create lifetime memories."
Holiday Extravaganza is comprised of two parts. The WinterFUN Festival, held at the Crofoot Ballroom and continues along Saginaw Street between Huron and Water Street, will be from 8 a.m. to 10:30 a.m. The second part of the Extravaganza is the big parade! The parade steps off at the Oakland Livingston Human Services Agency on Cesar Chavez at 11 a.m. and continues down Saginaw Street ending at the Phoenix Center. People of all ages enjoy the display of professional floats, horse-drawn wagons and carriages, local marching bands, drill teams, your favorite costume characters, and many large professional balloons. After the parade concludes, families can visit Santa & Mrs. Claus at the Pontiac Public Library.
The WinterFUN Festival provides endless free entertainment including a petting zoo, live Santa's reindeer, face painters, balloon artists, photo opportunities with professional ice sculptures, Oakland Community College's live ice carving competition, s'mores, hot chocolate sites, and much more. Before the parade steps off, children can enjoy interactive activities at the WinterART Festival inside the Crofoot Ballroom from 8:00- 10:30 a.m.
As part of Holiday Extravaganza, students in the four communities submitted essays for the Jr. Grand Marshall and Scholarship Program. One student will be chosen from each community. The winners will each receive a $1,000 scholarship in addition to the position of Jr. Grand Marshal in the parade.
For more information about Holiday Extravaganza activities, contact Santa's Workshop at (248) 322-9800 Ext. 2571 or visit www.holidayextravaganza.org. If you are interested in sponsoring, participating in, or volunteering at the 36th Holiday Extravaganza, please email HolidayExtravaganza@genisyscu.org or fill out an application at http://www.holidayextravaganza.org/volunteer/