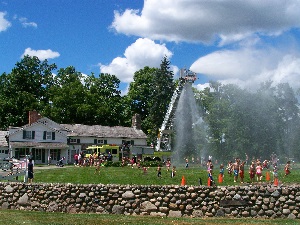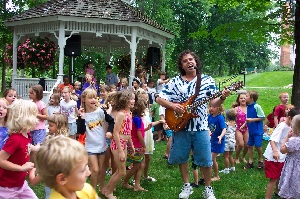 Press Release - For Immediate Release
Rochester Hills Museum Hosting Wet and Wild Wednesdays in July
The Rochester Hills Museum at Van Hoosen Farm is hosting Wet and Wild Wednesdays every Wednesday in July from 12:00 – 2:00 p.m. Family entertainment in the gazebo runs from 12:00 -1:00 p.m. and then water fun runs from 1:00 – 2:00 p.m. including slip and slides, fire truck spray, creek wading and various activities hosted by the Clinton River Watershed Council. Entertainment this year includes Guy Louis on July 1, Kevin Devine on July 8, Zippy 2 Dads on July 15, Randy Kaplan on July 22, and Gordon Russ on July 29. The major sponsor for this event is Genisys Credit Union with supporting sponsorship by Tyler, Dumas, Reyes Orthodontics.
Admission is free for Museum members and $3 per person ages 2 and up.
The Rochester Hills Museum is located at 1005 Van Hoosen Road, off Tienken Road between Rochester and Dequindre Roads. No reservations are necessary for this event and water shoes are suggested for wading in Stony Creek.
For more information and a full listing of Museum day camps and summer events visit www.rochesterhills.org/musprograms or call 248.656.4663.
Contact Person
Patrick Endres
Museum Staff Assistant
Rochester Hills Museum at Van Hoosen Farm
248.841.2672
endresp@rochesterhills.org
www.rochesterhills.org/museum