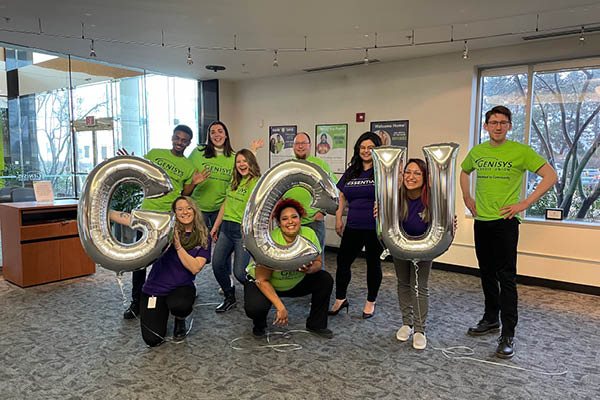 Kiplinger's, a personal finance magazine, named Genisys Credit Union's Genius High Yield Checking Account the #1 Top High Yield Checking Account in the nation. In order to give back to their members, the personal, high yield checking account pays an annual percentage yield (APY) of 5.25% on balances up to $7,500 and offers debit reward points on purchases. Genius Checking has also been recognized by MoneyRates as a Best High Yield Rewards Checking Account.
"The effects of inflation are eating into every American's wallet. Genisys is fortunate to be in a strong financial position that allows us to give back to our members to make their lives a little easier," said Jackie Buchanan, President and CEO of Genisys Credit Union. "The credit union has experienced exponential growth and this is one way of saying thank you to our members for their continued trust and loyalty."
The credit union believes financial health should be attainable for everyone, which is why Genius Checking is one of the easiest accounts to access: no initial deposit or minimum balance requirement, enroll in e-statements, and use your Genisys Debit Mastercard® 10 times a month for purchases of $5 or more, excluding ATM transactions. Genius Checking is an additional way for members to save and earn while using their money on everyday needs.
This account giveback is made possible by their commitment to maintaining a strong, financial foundation. With a net worth ratio that is two times what the National Credit Union Administration (NCUA) considers well capitalized, Genisys is one of the strongest financial institutions in the country. For 35 consecutive years, the credit union has been awarded a 5-Star rating from BauerFinancial for safety and soundness. This top ranking classifies the credit union as a "superior" financial institution.
"We operate to benefit our members. It is our responsibility to keep a diversified investment portfolio and operate within conservative risk policies to ensure we can safeguard our members' funds through various economic cycles. The trust placed in us by our members is at the heart of our operations. We deeply appreciate their support in choosing Genisys as their credit union," said Buchanan.