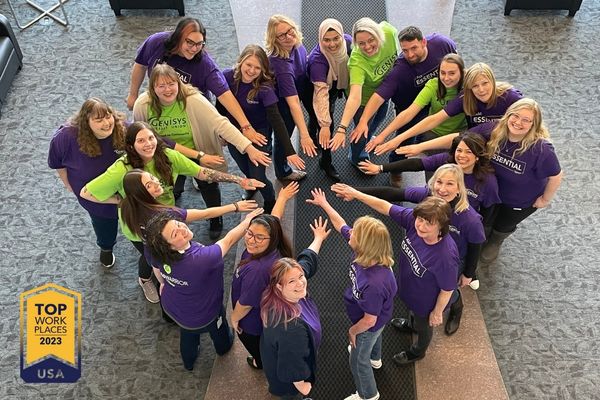 For the second year in a row, Genisys Credit Union has been named a Top Workplace USA by Energage. In the fall, the credit union also received recognition from The Detroit Free Press as a Top Workplace for the 15th year in a row. These accolades celebrate companies that work to make their organizations a great place to work by prioritizing a people-centered culture and uplifting employee voices.
"Receiving the Top Workplace distinction is a great honor. With our team's commitment, they have built a company culture that values collaboration, helpfulness, and inclusiveness for not only each other, but also our members and communities," said Jackie Buchanan, President and CEO of Genisys Credit Union. "My sincerest thank you to our team for making Genisys a Top Workplace."
The credit union offers support to their employees through a positive and inclusive work environment, flexible work arrangements, a generous 401(k) program featuring a 5% company profit-sharing contribution on top of the standard 3% match, tuition reimbursement, comprehensive health insurance plans, and more.
Energage is an employee research and consulting firm who identifies the honorees based on employee surveys. The survey asks employees to judge their workplace on four culture topics: alignment, connection, coaching, and performance. Final rankings are based solely on employee survey feedback and employers are ranked among groups of similar size to most accurately compare results.