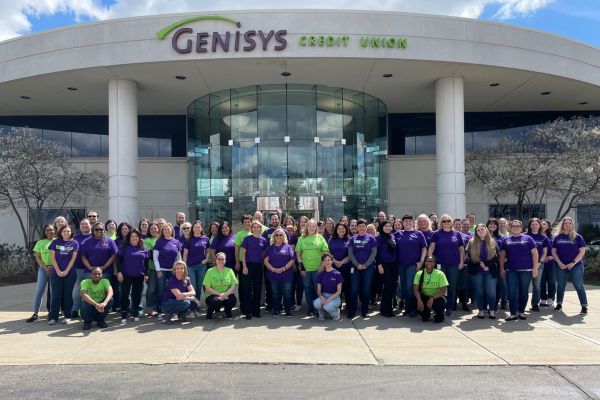 Genisys Credit Union received recognition as a Best Credit Union in Michigan on Forbes' annual "America's Best-In-State Credit Unions" list for the fourth consecutive year.
"To our members, my deepest gratitude for your support in allowing Genisys to make a positive difference in your financial lives. This recognition would not have been realized without your loyalty in choosing Genisys as your credit union." said Jackie Buchanan, President & CEO of Genisys Credit Union. "The recognition from Forbes attests to the endless contributions from our team for continued member success and the guidance from our Board of Directors."
Forbes partnered with market research firm, Statista, to survey 31,000 US consumers. Participants were asked to rate banks and credit unions where they have a checking or savings account and evaluate these institutions based on the following criteria: trust, terms and conditions, branch services, digital services, customer service, and financial advice.
In an environment of people helping people, the team at Genisys works to ensure a strong, financial foundation in order to create an environment that supports member success. The credit union gives back with their Genius High Yield Checking Account, which pays an annual percentage yield (APY) of 5.25% and offers debit card rewards. For those 18 and under, they have a High Yield Youth Savings with an APY of 5.12% on balances up to $500. "This program aims to help our youngest members learn the importance of financial literacy by growing their savings," said Buchanan. "Financial knowledge and capability are key in empowering an individual to reach their goals for financial freedom and choice - it's never too early to start that education."
An important part of the culture at Genisys is the investment of support to help build a strong future for their communities. They guide their actions with a Committed to Community approach, ensuring they foster sustainable solutions through projects that help community members learn, grow, and thrive by focusing on areas of: social investment, diversity, equity, and inclusion, and volunteering.
"We work to elevate our communities through many channels such as financial literacy initiatives, event partnerships, community involvement and more; giving back for a greater tomorrow," said Buchanan. "The team emphasizes the importance of giving back through a commitment to time as well. Annually, the team volunteers over 4,000 hours with our community partners; understanding that building relationships and creating connections is the foundation of community."
With a commitment to drive their local economies forward, Genisys upholds its dedication to help individuals, families, and businesses manage their finances in a trustworthy, convenient, and economical manner while being a partner in community. The Genisys team appreciates your continued support.