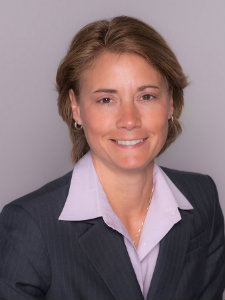 (Auburn Hills), Mich. – Apr 5, 2018 – March was a month of milestones for Genisys Credit Union as they hit the 200,000 member mark and reached $1.5 billion in loan balances. "We are pleased to hit these milestones as they provide further validation that we are providing the financial services our members want and need," said Jackie Buchanan. "These achievements are the result of the drive and dedication that our entire team has to be the best financial institution in the communities we serve. We look forward to continuing to serve our members and those who haven't yet discovered the benefits of Genisys Credit Union membership."
Genisys is passionate about inspiring creativity and innovation and offers a wide range of products and services that were created with a focus on their members. The Genius High Yield checking account allows members to earn 3.03% annual percentage yield on their account plus earn one reward point for every $2 spent using their debit cards. Convenience is also important to its members so Genisys offers mobile and online banking. These free services allow members to access their accounts 24/7 by simply downloading the app or registering for online banking on the Genisys website.
Genisys offers members a variety of lending options including mortgages, auto loans and personal loans. Genisys makes the process easy with online applications and lending representatives are happy to work with members to get them the right loan at a great rate. Small businesses also have several choices to meet their lending needs including lines of credit, real estate, SBA and term loans.
Genisys is committed to improving the communities they serve by promoting, supporting, and volunteering in the spirit of giving back. In 2017, they sponsored nearly 900 events with employees, family and friends volunteering more than 4,000 community service hours and are on track to continue that level of community involvement in 2018.