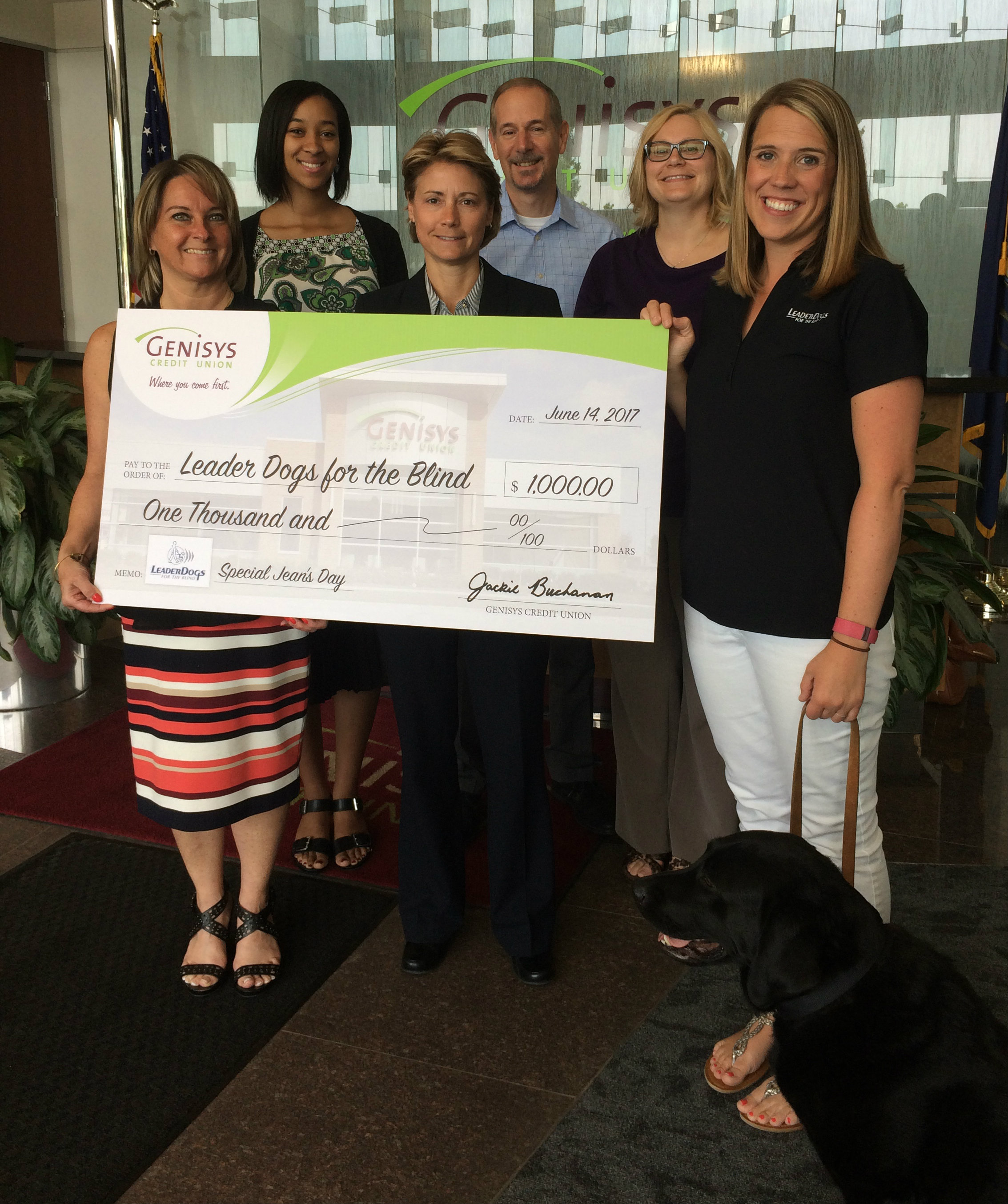 (Oakland County), Mich. – June 28, 2017 – Genisys Credit Union held a special Jean's Day to collect donations for their friends at Leader Dogs for the Blind. Staff at the credit union received permission to wear casual work attire for one day as long as they contribute a minimum dollar amount to these helpful pups. A total of $1,000 was collected by staff members across the organization.
"We appreciate everything Leader Dogs for the Blind does for people in our communities," said Genisys President and CEO Jackie Buchanan. "Genisys loves giving back to organizations that also have a passion for Making a Difference."
Leader Dogs for the Blind, based out of Rochester Hills, Michigan, empowers people who are blind, visually impaired or Deaf-Blind with skills for a lifetime of independent travel, opening doors that may seem to have closed with the loss of sight. This organization was founded in 1939 as Lions Leader Dog Foundation. In the 1940s, support and donations increased while the Leader Dog's work and mission spread. In 1958 clients no longer needed to pay $150 to come train with a Leader Dog, opening the door to everyone in need regardless of ability to pay. Leader Dogs for the Blind continues to provide free services to clients today.