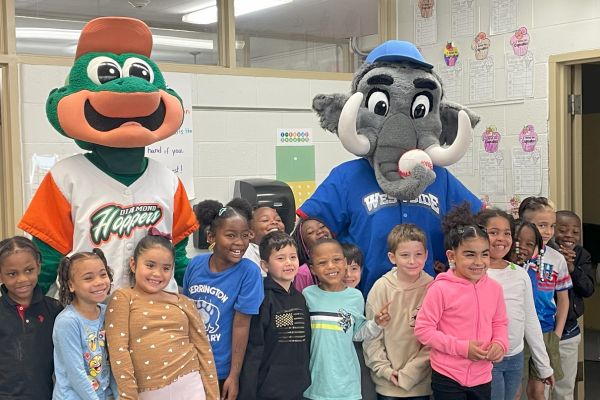 Genisys Credit Union and Herrington Elementary School in Pontiac continued their Reading Buddy Program with the school's kindergarten and first grade classes. Employees from the credit union volunteered their time twice a week, from January to March, to help students further their reading abilities.
"It is our hope that our partnership provides additional support to teachers and students at Herrington Elementary to reach Michigan's reading benchmarks," said Jackie Buchanan, President and CEO of Genisys Credit Union.
The program highlighted the importance of literacy by pairing students with staff from the credit union. During each reading session, students read two to three books tailored to their current reading levels with the overall goal of increasing their reading proficiency. Partnering since 2018, the program was able to continue through the pandemic with video support. Various books of appropriate reading levels were selected and employees from Genisys created videos reading the books to the students. Teachers were then able to share the video as supplemental material as students read along with the books they received.
To celebrate the students' completion of the program, the credit union partnered with Jimmy John's Field and the United Shore Professional Baseball League to visit the kindergarten and first grade classrooms at Herrington. Ribbi from the Eastside Diamond Hoppers and Woolly from the Westside Woolly Mammoths visited the students, bringing smiles and spreading joy.
For participating in the program, students received bags from the credit union that had a celebration t-shirt and a book tailored to their reading level. The credit union plans to continue their partnership with Herrington Elementary for the Reading Buddy Program with the goal to give students an additional opportunity to further their reading abilities.