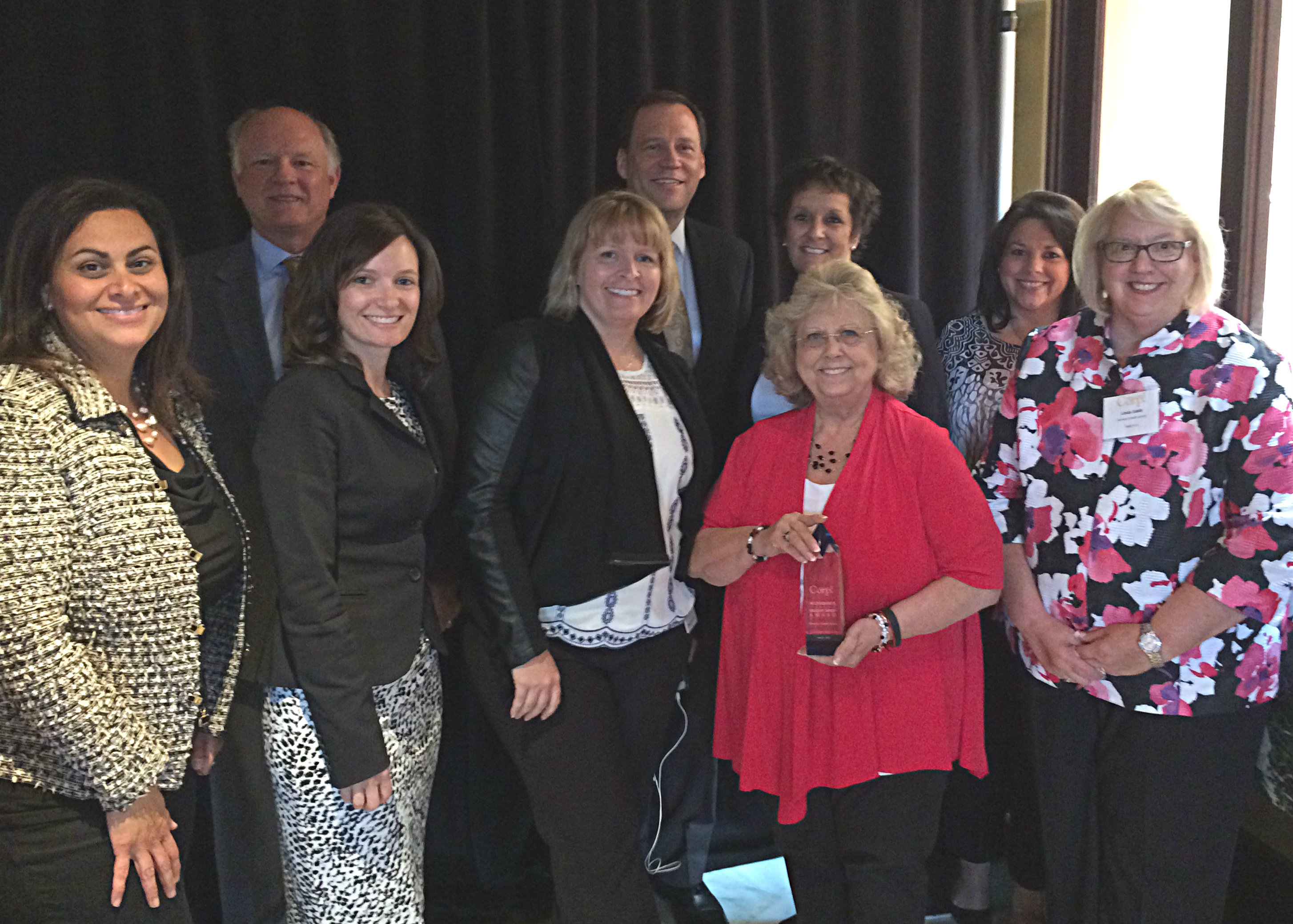 AUBURN HILLS, Mich. – July 3, 2017 – Genisys Credit Union has received the Michigan's Economic Bright Spots Award from Corp! Magazine.
"We are honored to receive this award from Corp!" said Jackie Buchanan, Genisys President and CEO. "Genisys is committed to driving Michigan's economy forward while providing our members with the best possible products and services."
This award recognizes Michigan companies that continue to flourish in economic growth, expansion and are hiring Michigan's brightest talent. Companies that are a driving force in the economy and state's innovation are selected.
"Corp! Magazine is dedicated to celebrating Michigan businesses that show a passion for not only their businesses, but for improving the economy throughout the State of Michigan. This year's Economic Bright Spot winners are a combination of statewide companies who are proud to be headquartered in Michigan and enrich the lives of their employees and communities" said Jennifer Kluge, publisher of Corp! Magazine.
Serving members since 1936, Genisys continues to expand and improve. They strive to provide the best in-person and technology services. Genisys continues to provide greater convenience to members through mobile banking services including mobile bill pay and mobile deposit.
In order to sustain continued growth, Genisys has dedicated many of its resources to giving back to surrounding communities. In 2016, Genisys staff and family members volunteered nearly 4,000 hours of service to the community while sponsoring about 550 community events.
Genisys focuses on meeting the needs of first-time home buyers with a first-time home buyer mortgage that facilitates a home purchase with a low down payment. Genisys also conducts a series of first-time homebuyer educational seminars and webinars throughout the year.
To assist young adults who are experiencing their first major financial decisions, Genisys has also provided financial education with the Genisys blog. Genisys sees ever-increasing opportunities to help Michigan families manage their finances in a trustworthy, convenient, and economical way.
The Credit Union is expanding their services into new communities in 2017 and 2018 while continue to enhance technology-based convenience through mobile and online innovations.
Genisys has frequently been voted Best of the Best credit union, mortgage lender, and financial advisor by several local publication reader polls. They have been recognized as a Top 50 Best Credit Union by S&P Global Market Intelligence and Best of Bauer financial institution, a designation that fewer than 5% of all U.S. financial institutions receive.