Special Contests, Promotions & More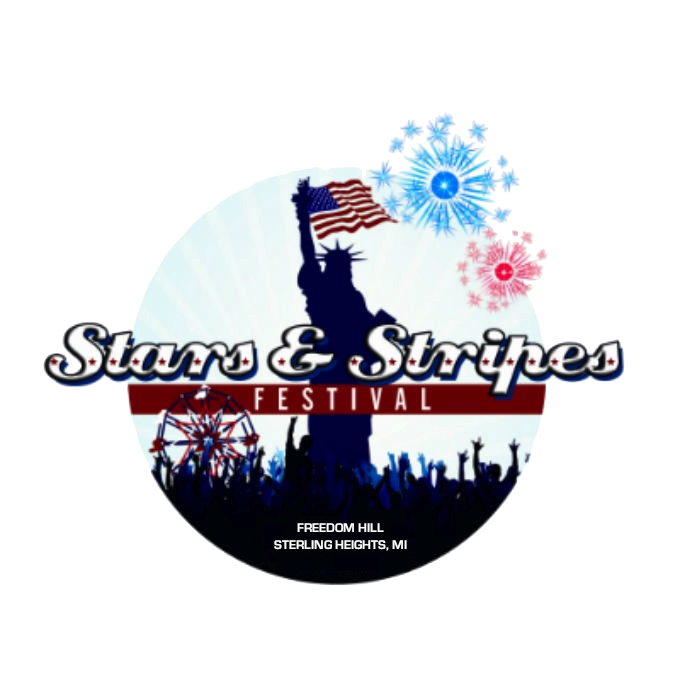 Are you a musical artist looking to make it in the music industry?
Enter the Genisys Credit Union Battle of the Bands Contest!
While we can't guarantee you will make it big, we can at least give you a shot at being the opening band for some well known artists at the Stars & Stripes Festival to be held on June 26th –June 29th!
Three lucky bands will have the opportunity to be the opening band for one of the following artists:
Friday, June 27th -Bret Michaels
Saturday, June 28th –
Theory of a Deadman
Sunday, June 29th – George Clinton & the P Funk All Stars
We will be accepting applications from May 5th – May 26th. Seven semi-finalists will then be chosen to move on to round two. The second round will consist of a video voting contest.
This promotion is only open to legal residents of the United States, the District of Columbia and Canada who are 18 years or older at the time of entry. Participants must be a Genisys Credit Union Facebook friend or Twitter follower. Genisys Credit Union staff and their immediate families are not eligible to participate. No purchase necessary.
Band submissions begin on May 5th and run until May 26th. Bands must be available to perform the weekend of June 27th – June 29th and have a working YouTube link. Participants have until 11:59 p.m. (EST) on May 26th, to submit an application via the link above. Once the application period is complete, eight bands will be selected and contacted to move forward to the voting stage. Voting will take place on Facebook from June 9th – June 18th.
The top three bands with the most votes (3 bands) by 11:59 PM (EST) on June 18, 2014 will win the opportunity to be the opening act on one of the above mentioned dates. The odds of winning depend on the number of votes. Winners will be notified by a Genisys Credit Union Public Relations Representative and announced on Facebook and Twitter on June 18, 2014. The winners must respond to Genisys Credit Union's Public Relations Department no later than June 23, 2014, or your prize will be forfeited.
This contest is in no way sponsored, endorsed or administered by, or associated with, Facebook. You are providing information to Genisys Credit Union and not to Facebook, which will be used for social and print media purposes only. By participating in this sweepstakes, you and Genisys Credit Union completely release Facebook of any responsibility. All participants agree to these official rules and understand that all results are final.
Check out our Facebook and Twitter pages for our random "pop" contest.
Follow genisyscu on Facebook and Twitter to be able to participate in our special contests, promotions, trivia and events.
Plus, receive financial tips and other helpful information. Check us out today!
---
2014 Contest Winner
Charity Challenge -

American Cancer Society won a $2,000 donation by receiving the most "likes" on Facebook.
"Superhero" Teacher Award - Ms. Geiger from South

Lake High School

won a $1,000 grant for her classroom.
---
Genisys Credit Union Social Media Policy
We encourage your comments on Genisys Credit Union's social media sites, and hope you will join the discussions. However, we can't respond to comments that mention personal account information. For conversations of this nature, we request that you either message us with your contact information or call us at (248) 322-9800 or (800) 521-8440, ext. 5. That way, we can address your situation individually and in a private setting.
We continuously review posts and will remove those that are inappropriate, disrespectful, illegal, contain profanity or abusive language, fabricate the truth or solicit a business.
By posting comments or material on a Genisys site, you give Genisys Credit Union the right to reproduce, distribute, publish, display, edit, modify and use your submission for any purpose in any forum and on any media. You also agree that you will not:
Post material that infringes on the rights of any third party, including intellectual property, privacy or publicity rights.

Post material that is unlawful, obscene, defamatory, threatening, harassing, abusive, slanderous, hateful, or embarrassing to any other person or entity as determined by Genisys.

Post advertisements or solicitations of business.

Post chain letters or pyramid schemes.

Impersonate another person.

Allow any other person or entity to use your identification for posting or viewing comments.

Post the same message more than once or "spam."
Genisys Credit Union reserves the right to do any or all of the following:
Remove communications that fail to conform to this policy.

Terminate a user's access to the site upon any breach of this policy.

Edit or delete posts regardless of whether such communications violate these standards.
Finally, you agree to release Genisys Credit Union of any damages, losses, liabilities, judgments, costs or expenses arising out of a claim by a third party relating to any material you have posted.